Building information modelling…let's call it BIM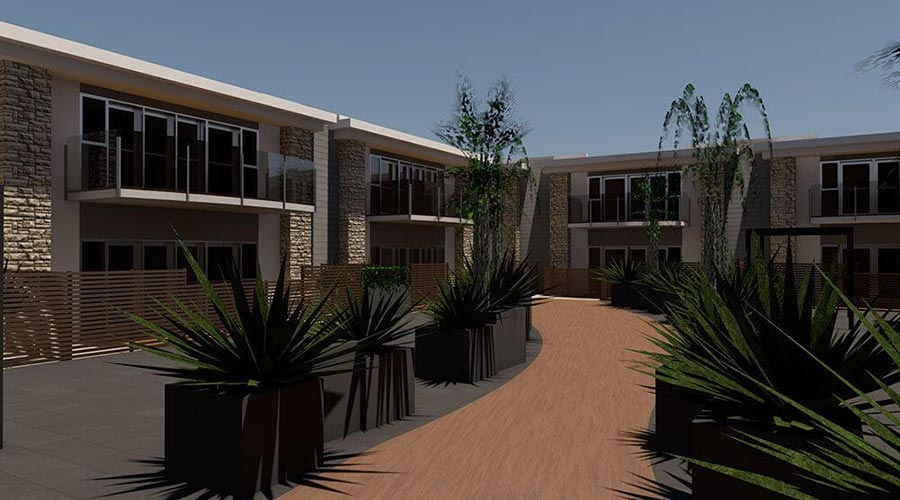 Let's start with a discussion on what BIM, or Building Information Modelling, is. In plain language, BIM is the virtual modelling of numerous aspects of a building, from design and construction, to management and life cycle, and even to recycling and disposal systems.
BIM offers something for everyone in the building industry, no matter where your involvement is within the buildings life span. For ease of explanation, we'll discuss the aspects of BIM from a buildings conception to ongoing management.
With its ability to quickly demonstrate the building's mass and aesthetic, BIM offers much in the initial stages of the concept. The design can easily be communicated to the client through 3D graphics by generating video 'walk throughs' to virtually place the client anywhere within the building so that they may further interrogate the design.
A benefit of BIM is its ability to accurately geolocate the building using GPS co-ordinates or latitude and longitude co-ordinates to simulate sun paths throughout the year. This provides the ability the accurately model the buildings passive energy gain. Also within the software is the ability to dynamically model aspects of the design in terms of energy use.
Taken from Graphisofts website is their explanation on its function: "Integrated in the ArchiCAD environment, Energy Evaluation offers an easy-to-use workflow for performing dynamic building energy calculations on projects of any size… Energy Evaluation is an energy evaluation tool that enables architects to monitor and control all architectural design parameters that influence building energy performance."
Another useful aspect of BIM is its collaborative approach to documenting the construction process. By using virtual building of projects costly clashes of building elements can be a thing of the past, as all design consultants are able to share information using the BIM platform to see where each of the disciplines elements are located.
BIM also has benefits during project delivery and acquisition. ArchiCAD offers the ability to accurately schedule all elements of the project right down to the door hardware if so wished.
In terms of sharing information, the entire model and its drawings are able to be uploaded to a cloud based server, where controlled access to the project is available to whom ever the team deems should have the information. This would be of great benefit to tenderers and contractors to enable them to fully envision the scope of the project. If given the privilege (authorised access) to do so, they would be able to take measurements and quantities.
During construction, the built-in change manager is able to track every revision documented within the model. At the end of the construction stage, an accurate model showing the exact location of structural members and critical services is available. Along with this, every element within the building is identified with its own unique identifying number.
The benefit of BIM to facility management cannot be underestimated as it enables the tracking and locating of critical elements. This is of particular use when a refit or refurbishment project is underway, as critical elements are able to be quickly identified. Tracking of elements and their life cycle work-logs is also able to achieved enabling early identification of potential issues.
The future of BIM is no longer a question of when, as any search of large organisational or governmental projects around the world will reveal, it is now becoming a necessity to winning the project. For example, within New Zealand many District Health Boards (DHBs) have BIM as a requirement for their projects.
There are a number of software packages available on the market offering varying degrees of functionality within the BIM domain. Here in New Zealand the leading two software packages for designers of buildings are Autodesk Revit and Graphisoft ArchiCAD.
Both packages are excellent in their own right and fulfil the functionality of BIM. Respond Architects has chosen to utilise Graphisoft ArchiCAD due to its long track record of operating within the BIM environment and its tailoring of functionality to designers and managers of buildings. For us, utilising the BIM environment as our design and documentation platform offers multiple benefits to our clients and partners. Respond Architects is proud to provide this service to residential, commercial and educational clients.