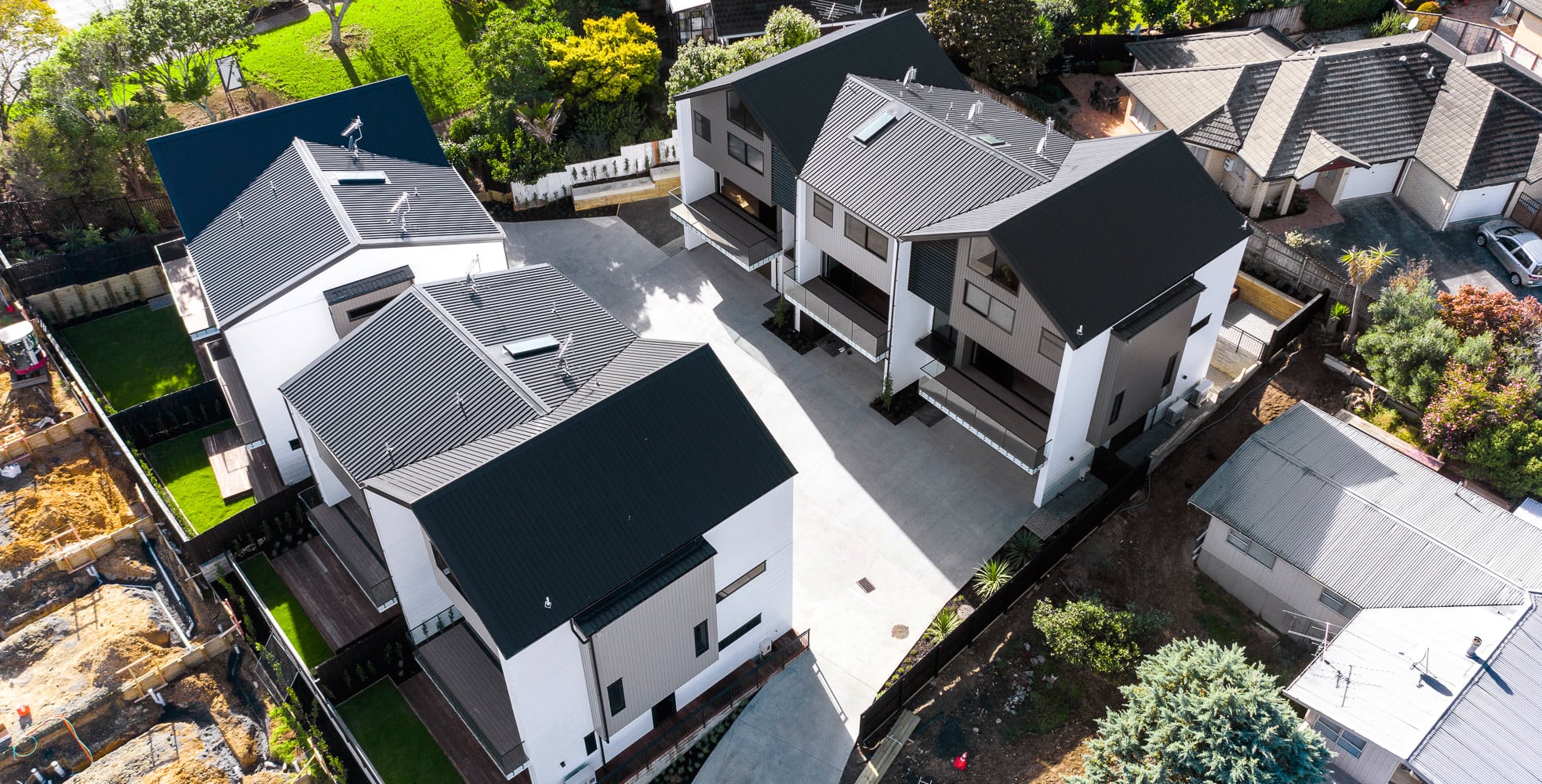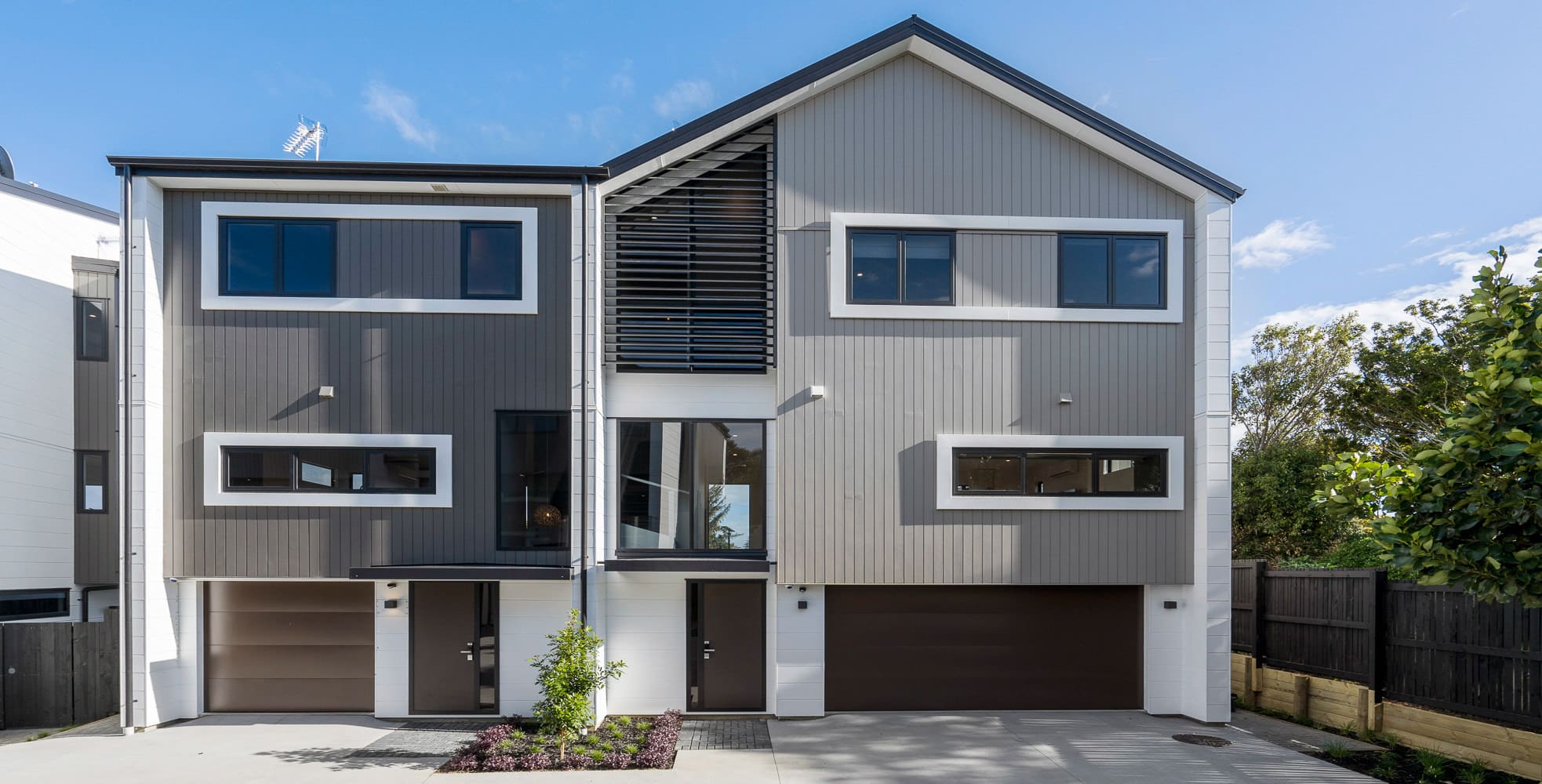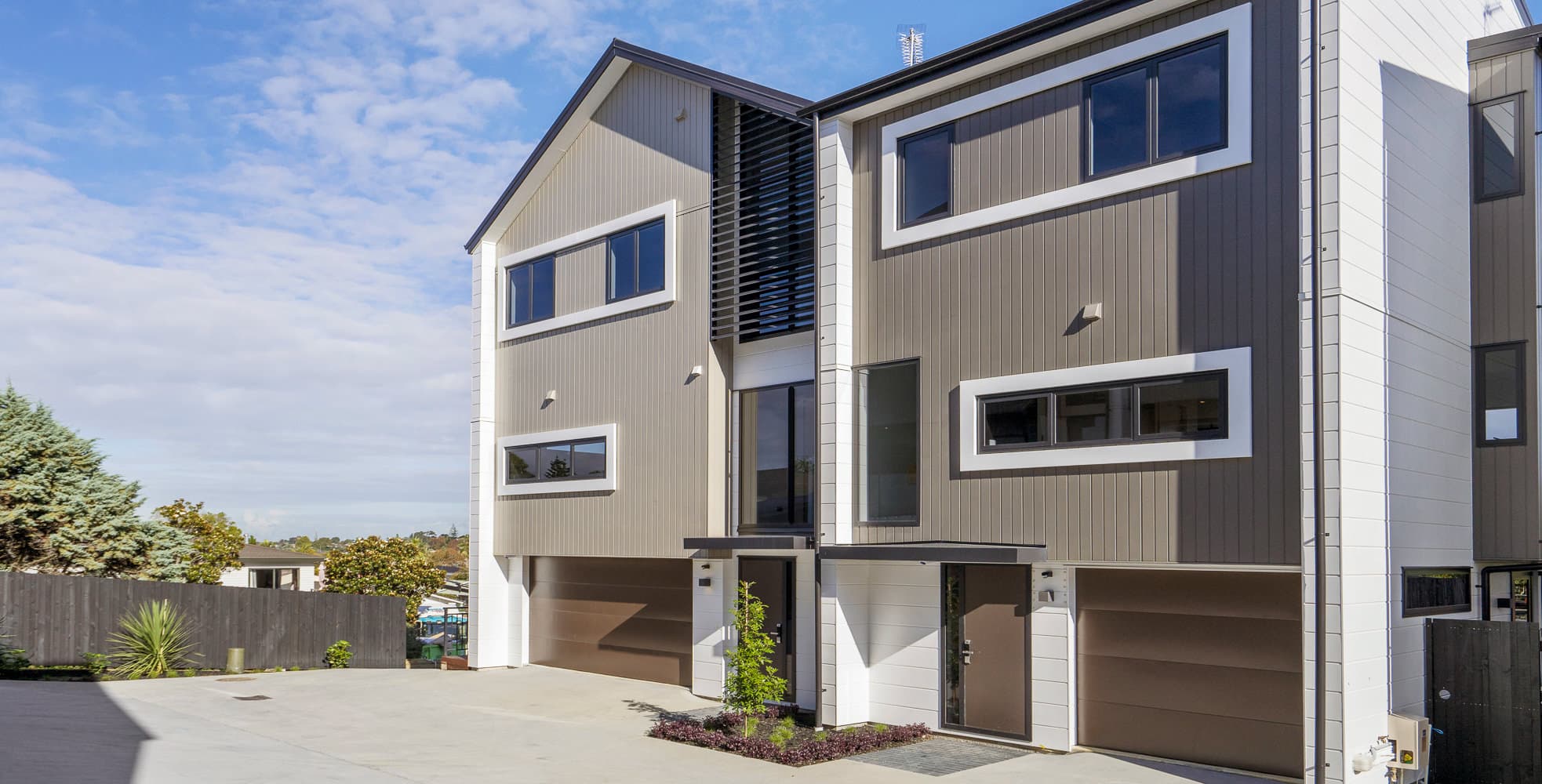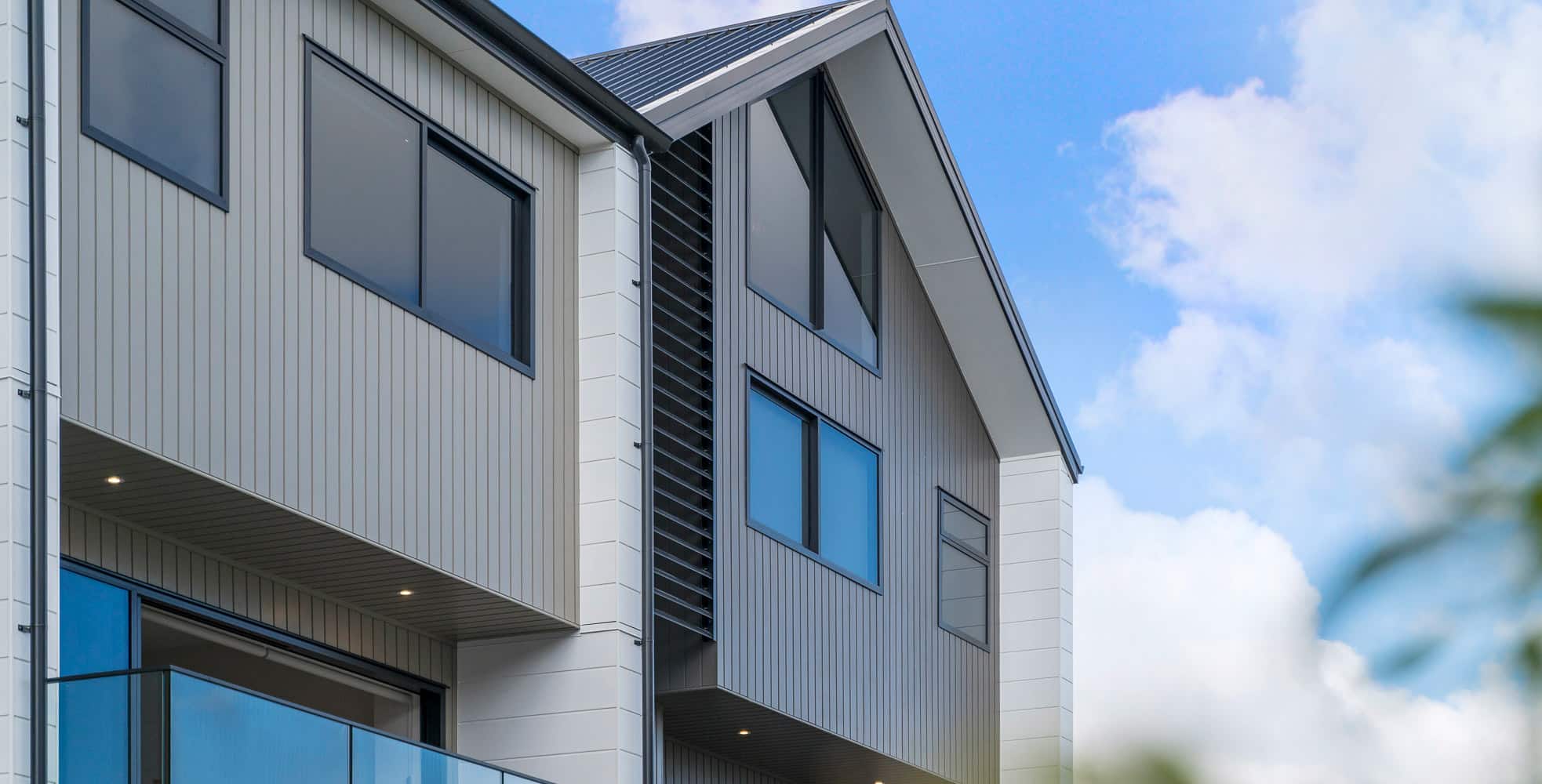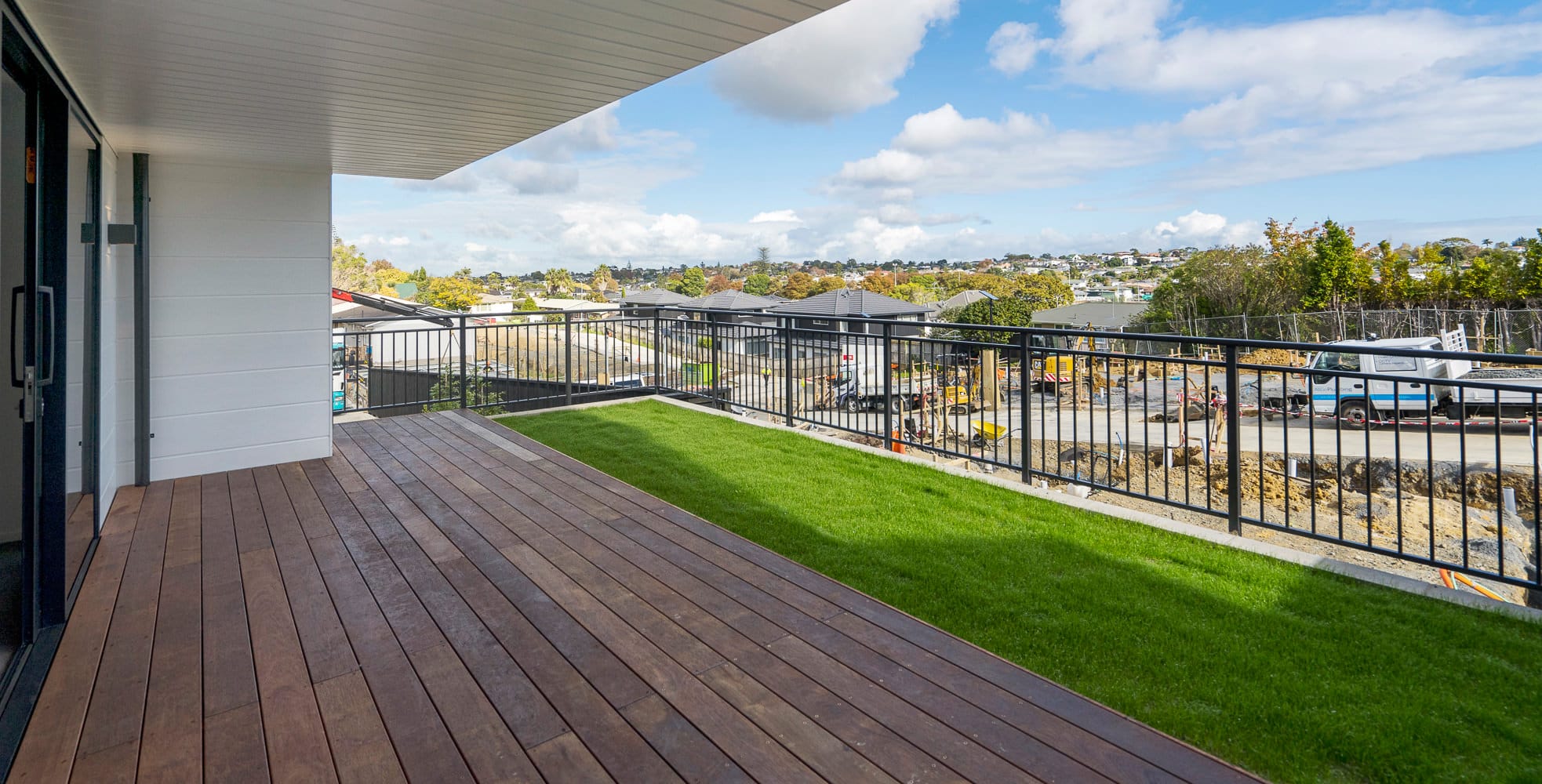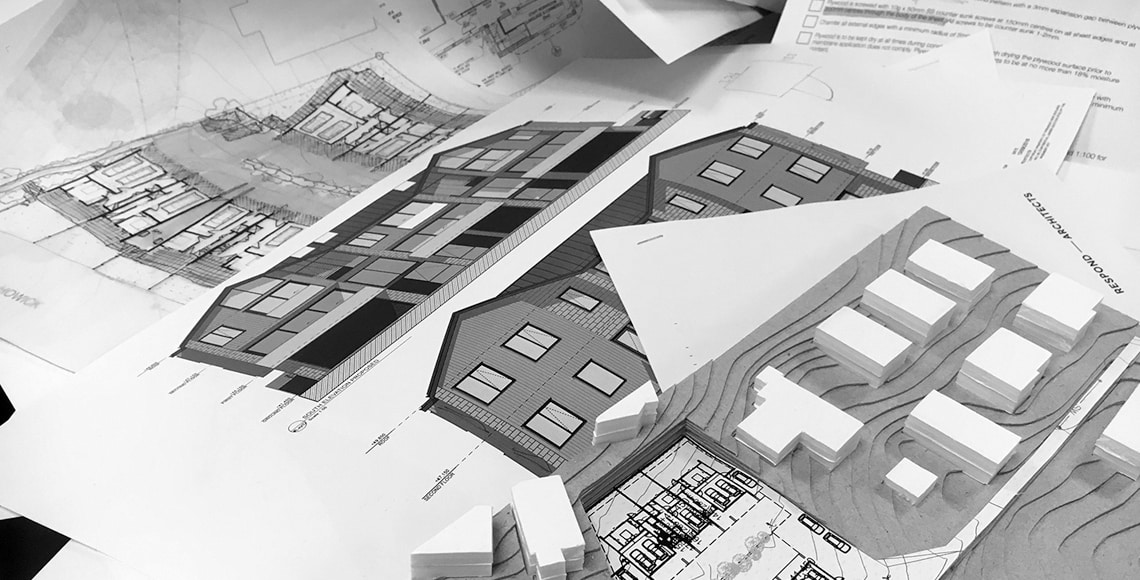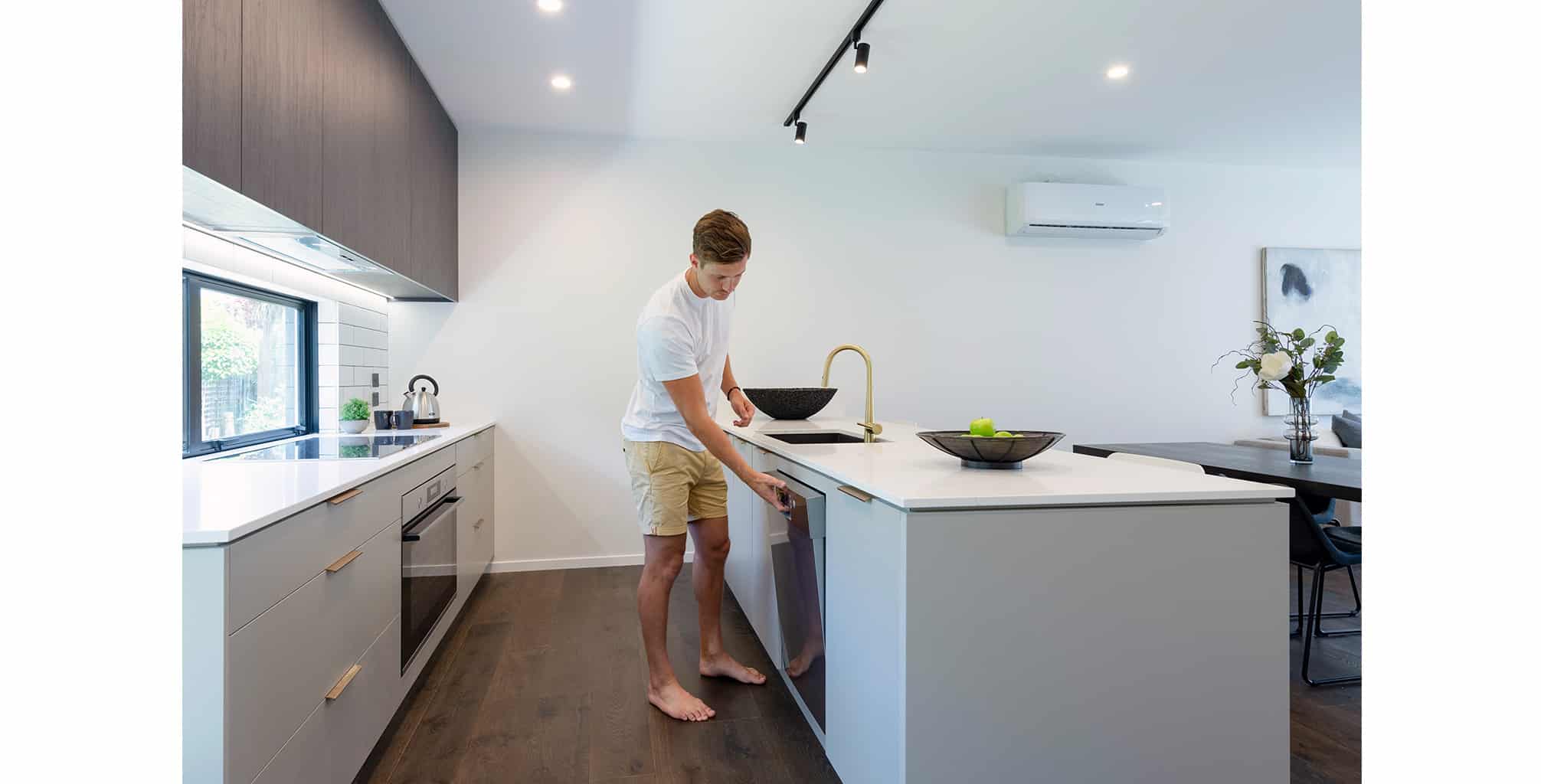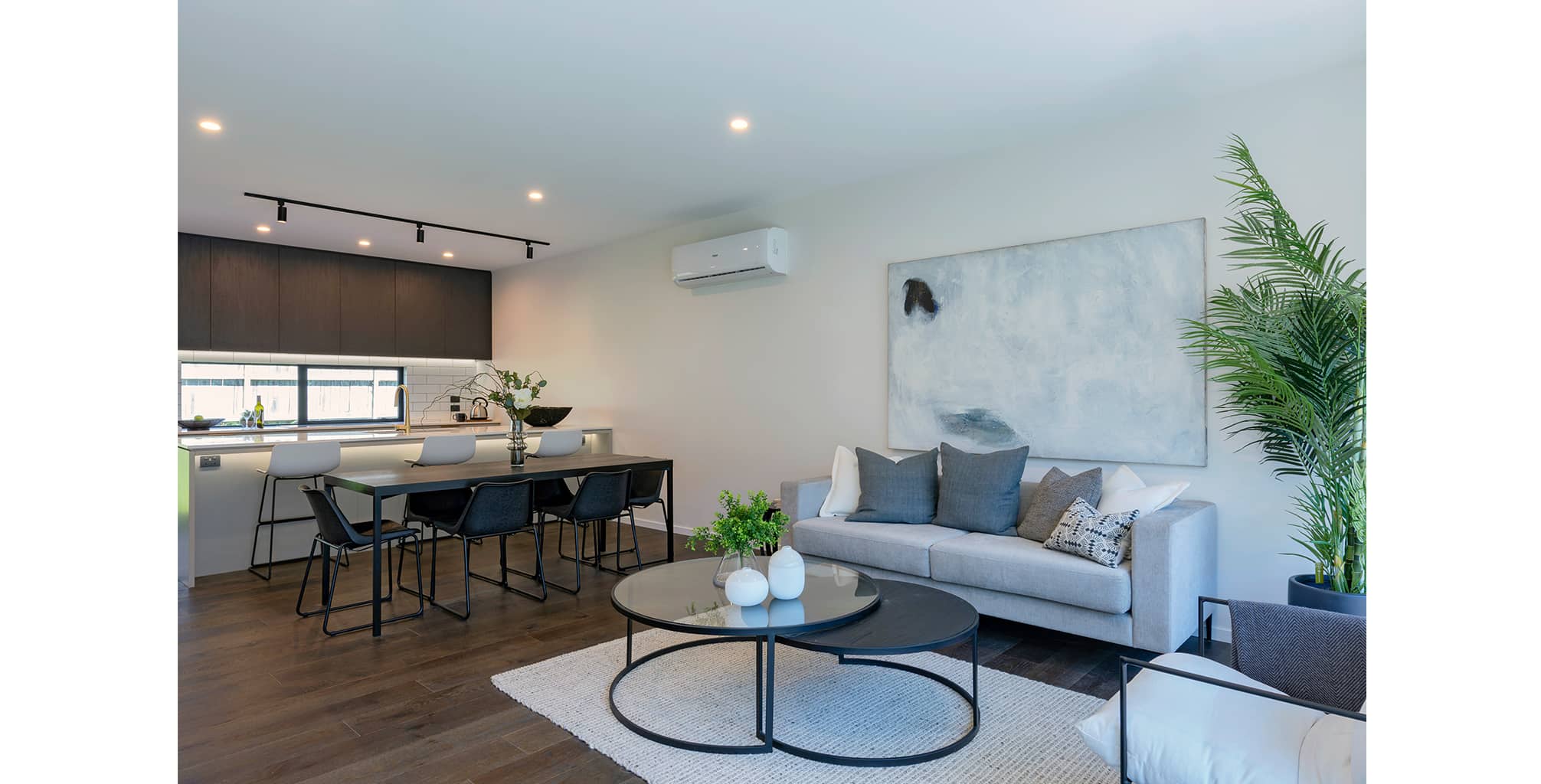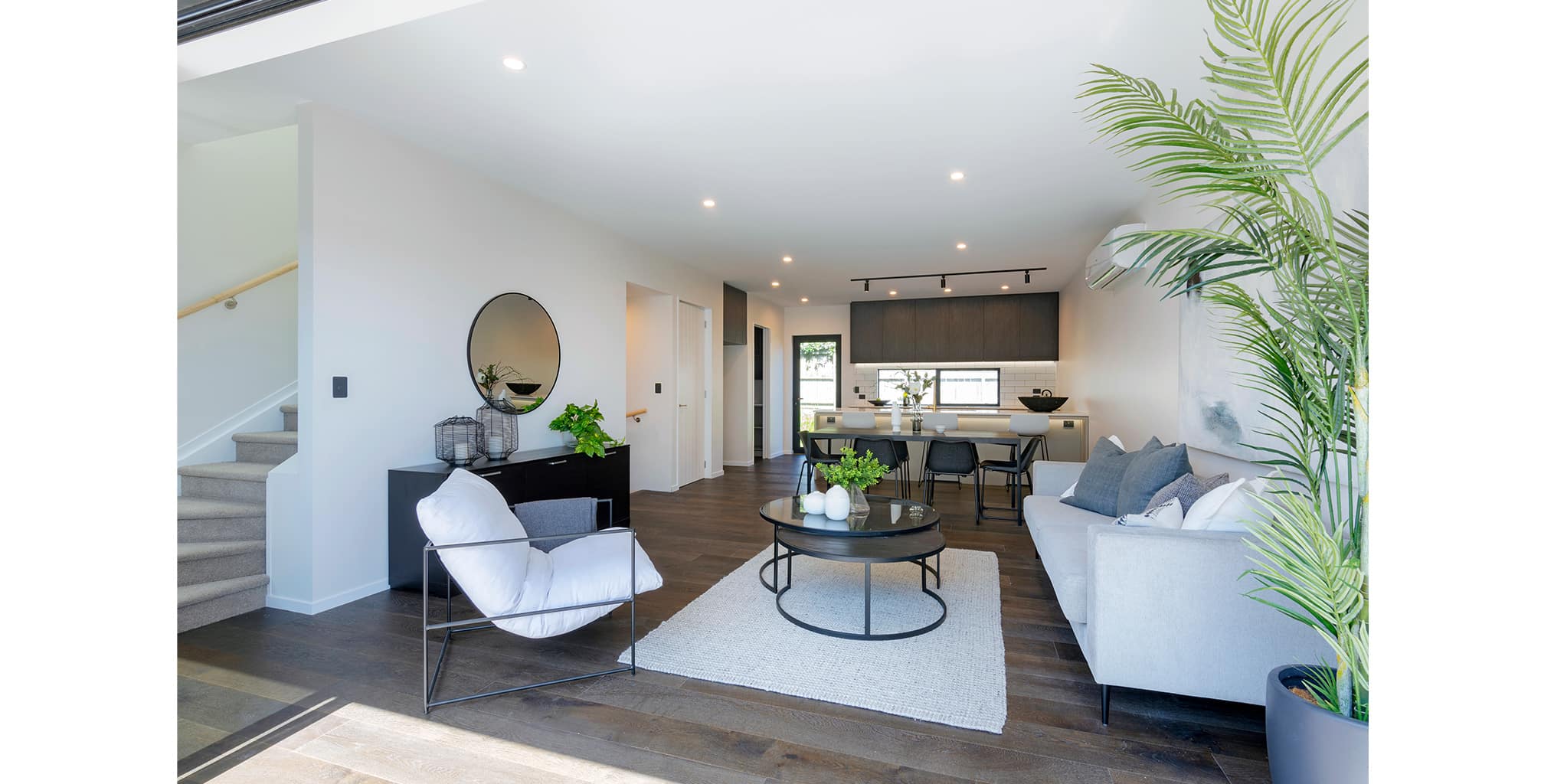 High-end terraced townhouse development
Working closely with this progressive client, we have designed seven new, high-end 3.5 and 4 bed homes on a sloping rear site in Howick. The buildings make the most of the elevated site with first floor decks facing the roof-top views to the west while catching the midday and evening sun; and the reserve to the north lends a leafy backdrop to the site that softens its urban locale.
The client's brief for a 'modern-traditional kiwi' style was achieved through the use of gabled forms clad in horizontally and vertically scored fibre cement that recalls the weatherboards of tradition while providing a low maintenance, high quality finish. A comfortable palette of warm greys and natural cedar lend an air of sophistication to the units, and generous planting throughout embeds each home into the site.
The development negotiates a variety of council requirements to provide spacious, high quality homes that provide a touch of modern luxury while sympathising with the grain of historic Howick.
Let's talk about your next project