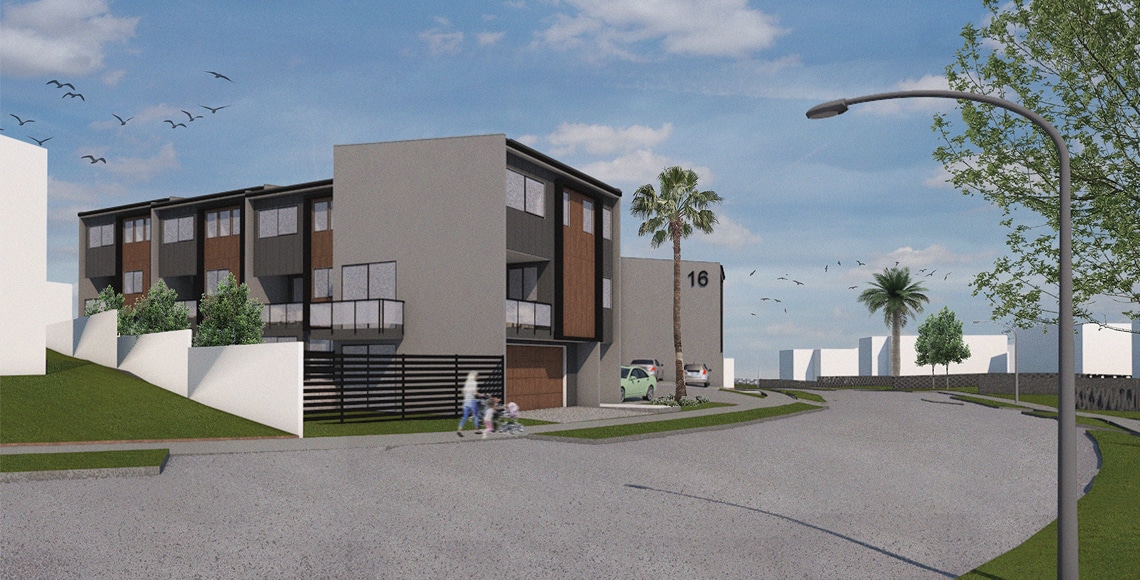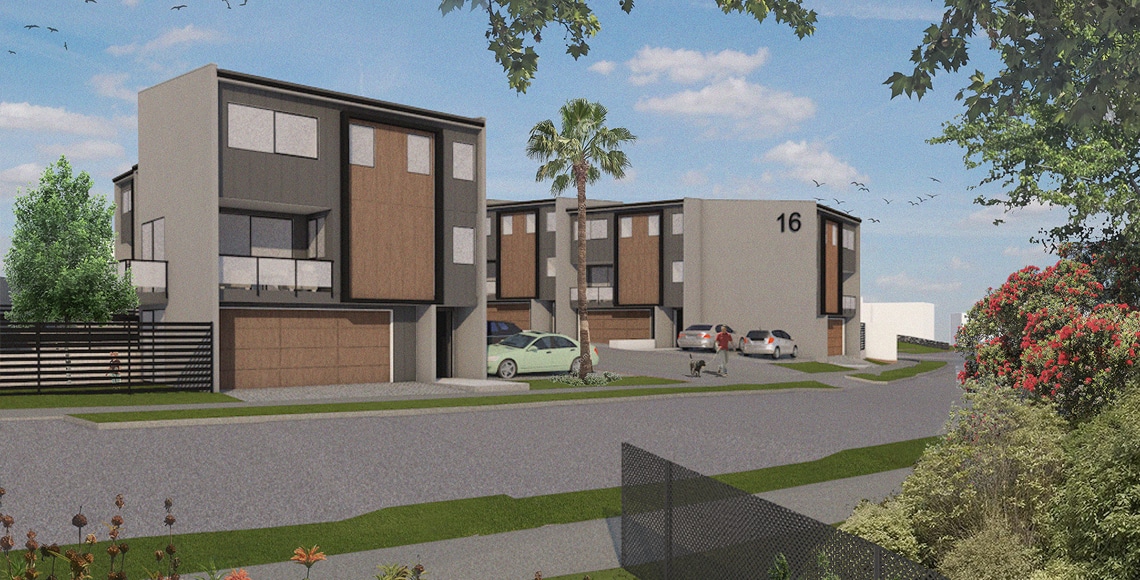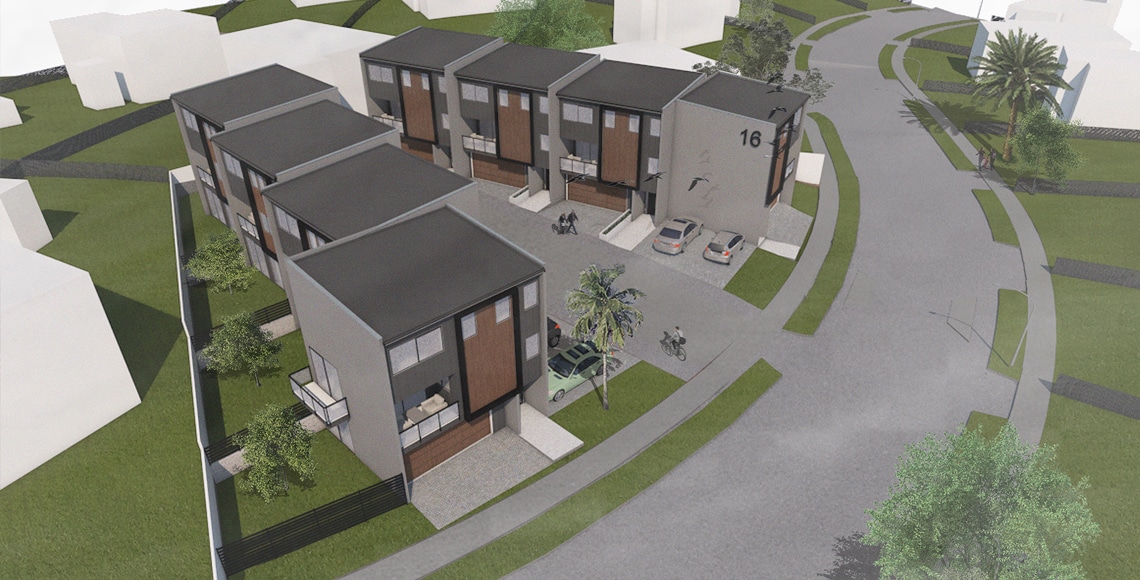 Our clients approached us with a brief for two neighbouring suburban sites, on which they wanted to maximise their returns by constructing a new terraced housing development with a shared access.
Their requirement was for high quality, spacious homes, with double garaging and three bedrooms , generous backyards and balconies.
The resulting design achieves 8 homes over the two sites, which are all generously sized but achieve a spacious feel across the site which fits in with the surrounding neighbourhood (many overly intensive developments miss the mark in this respect).
Let's talk about your next project