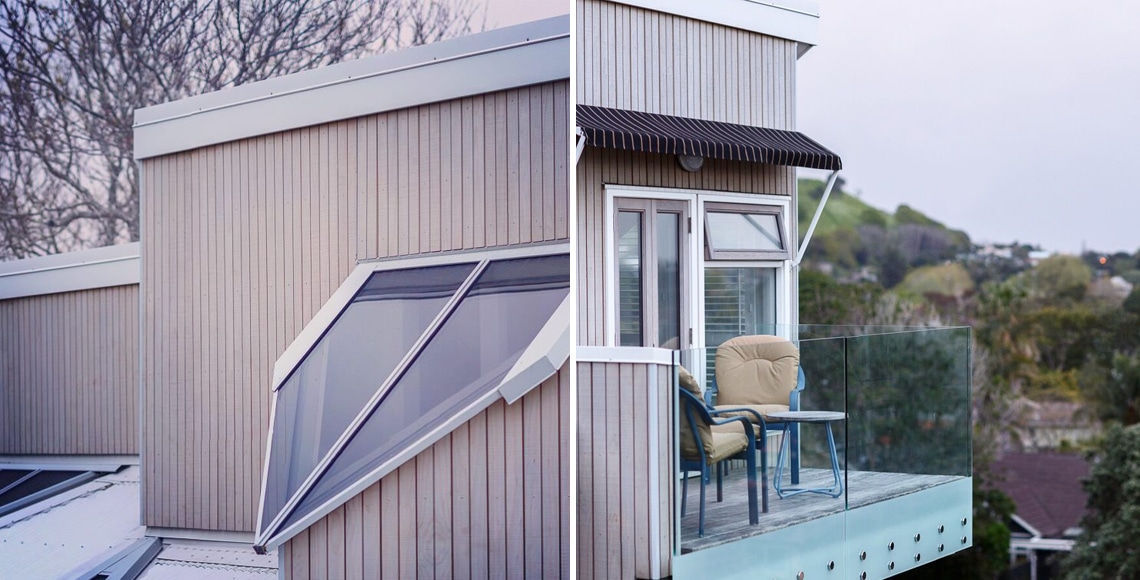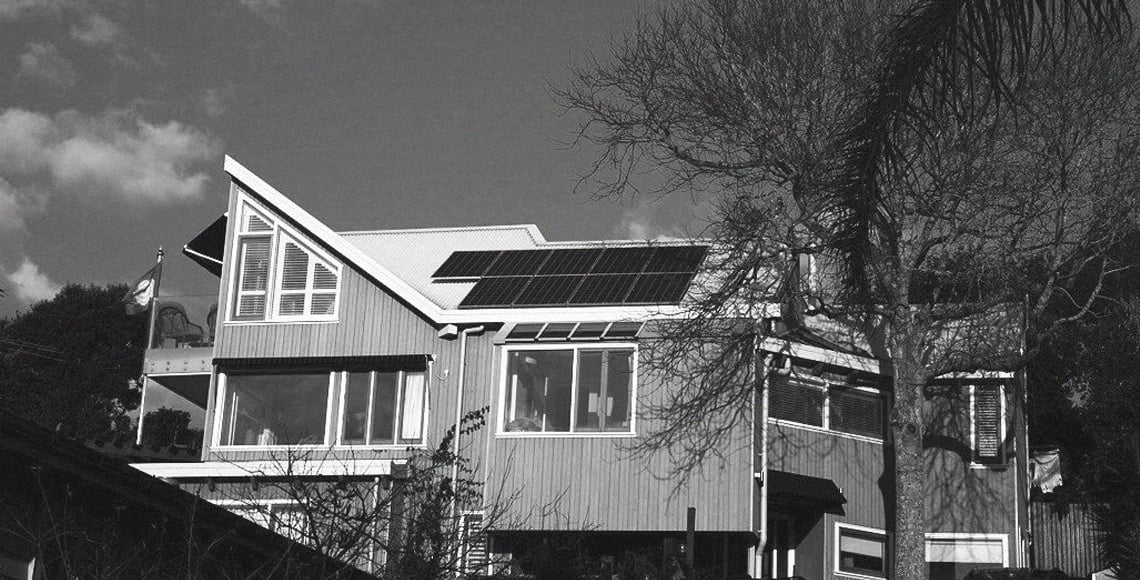 Nestled on the northern slopes of Mangauika volcano among Devonport's exclusive heritage-zoned streets, Cumberland House is an exciting example of enduring modern architecture.
Designed by Architect Neil Simmons in the late 1980s, Cumberland House was bought by its current owners in 2013. Though they appreciated its 'good bones', they quickly realised the property was suffering from weathertightness issues due to its direct fixed stucco cladding and metal roof with internal gutters, which was well past its use-by-date.
A complete re-clad and re-roof was undertaken, in softly weathered stained pine vertical cladding and a light colorsteel roofing – smypathetic to the original architectural design and visually receding into the soft natural colour palette of the mountain beyond.
The house was future proofed, with insulation upgrades, new timber double glazing and solar panels to create a warm and energy efficient home. Minor internal alterations and a small extension were also undertaken. This was done in close consultation with the original architect to ensure sympathy with the original design.
Let's talk about your next project