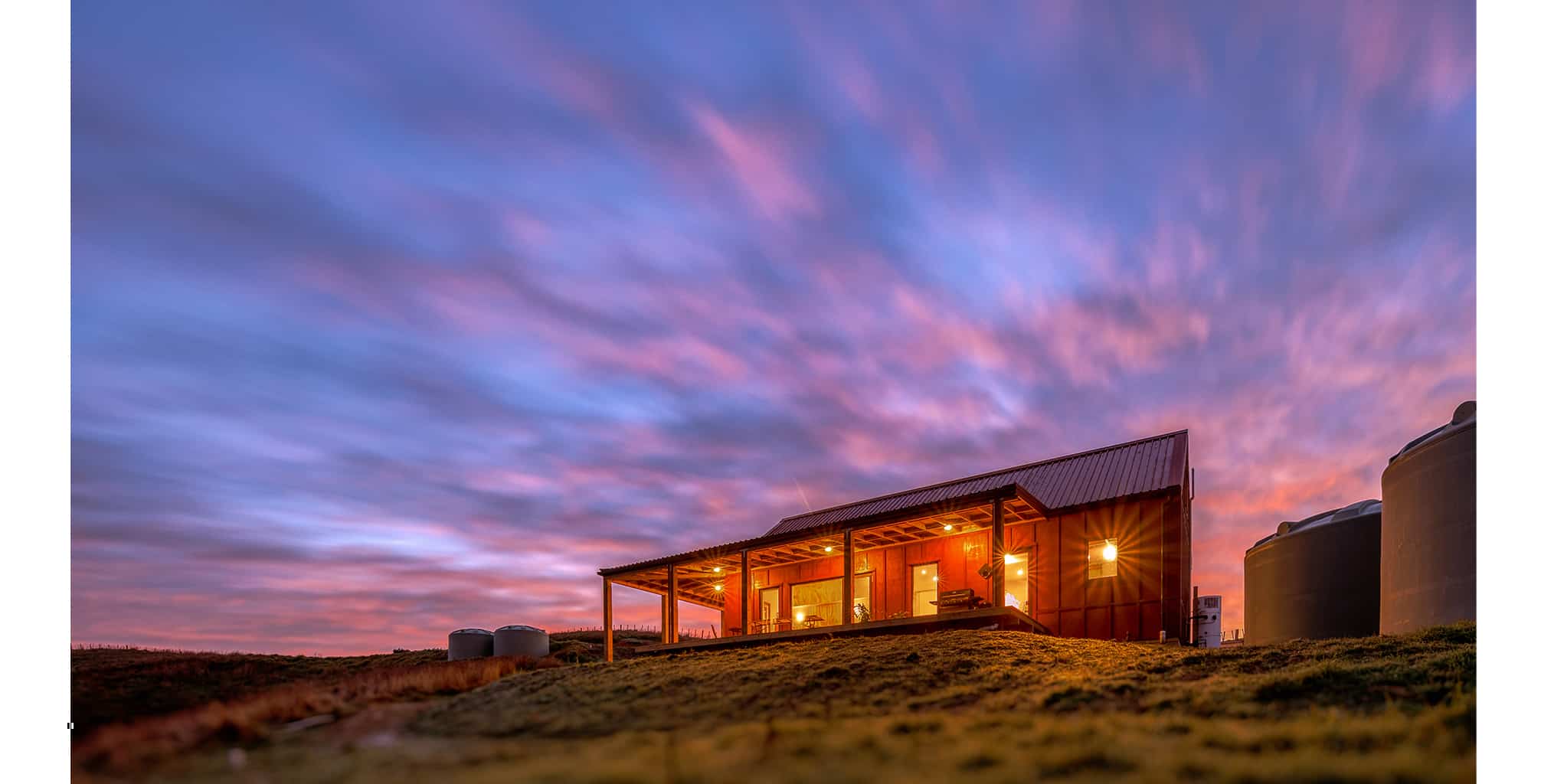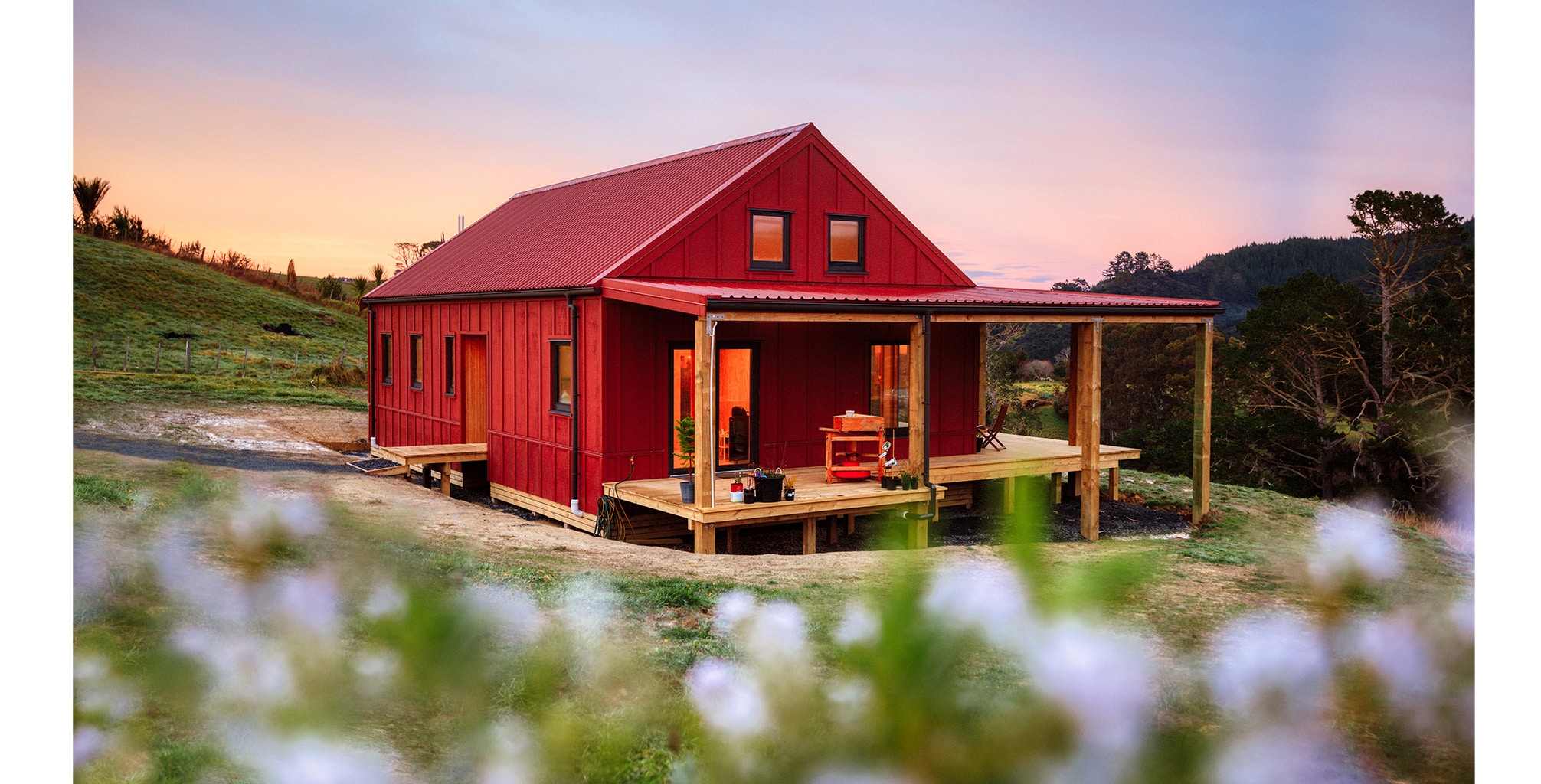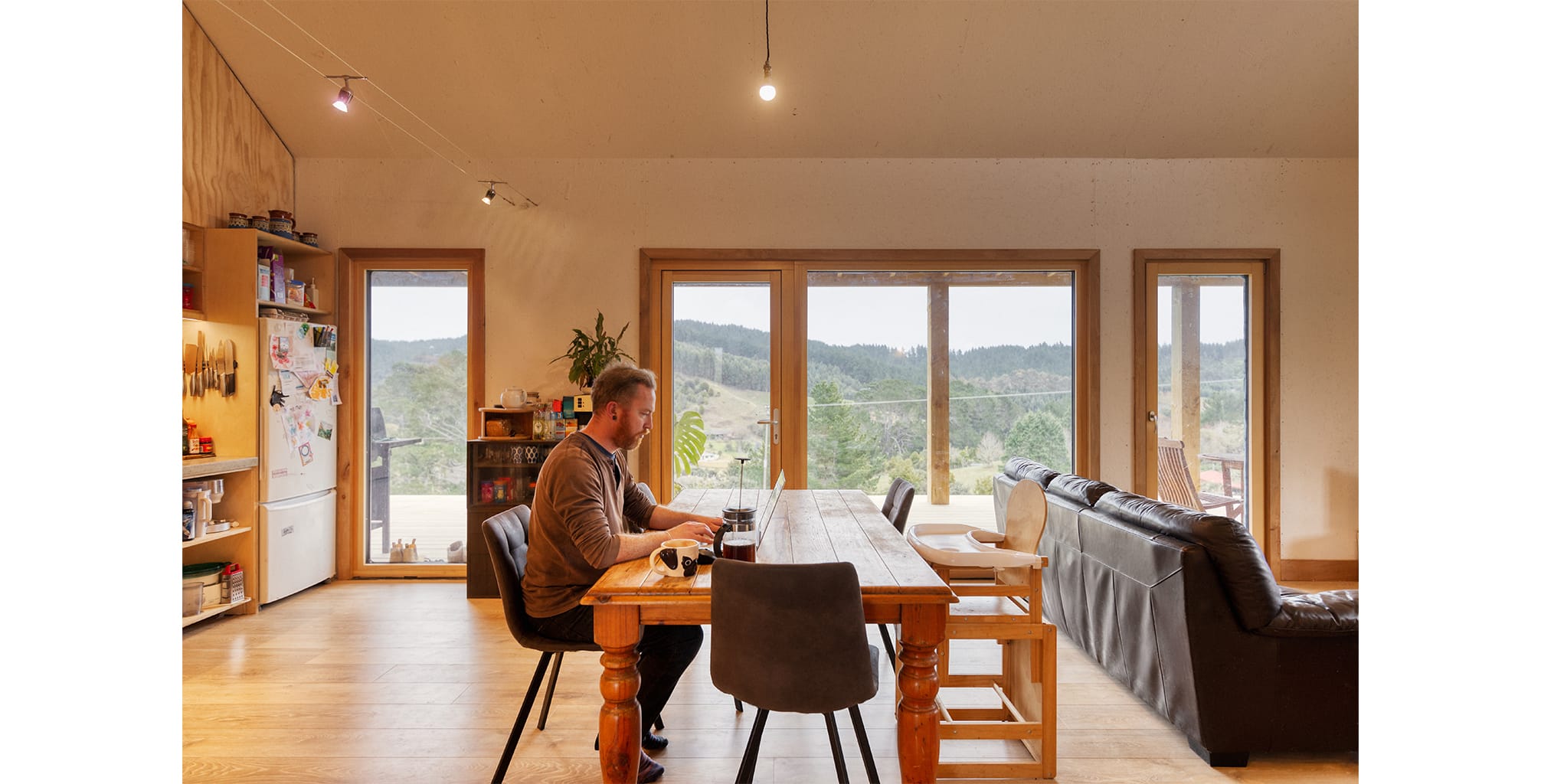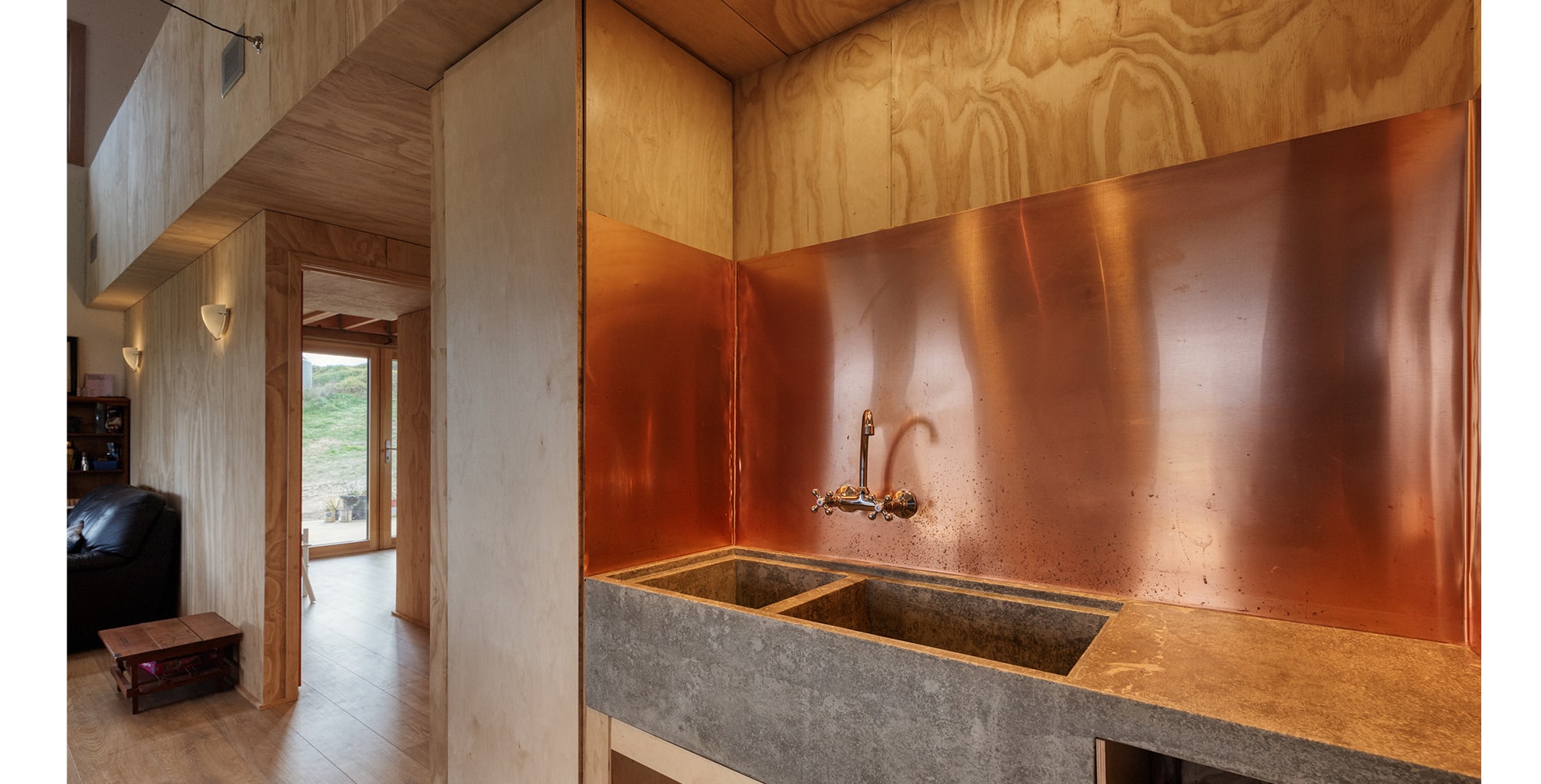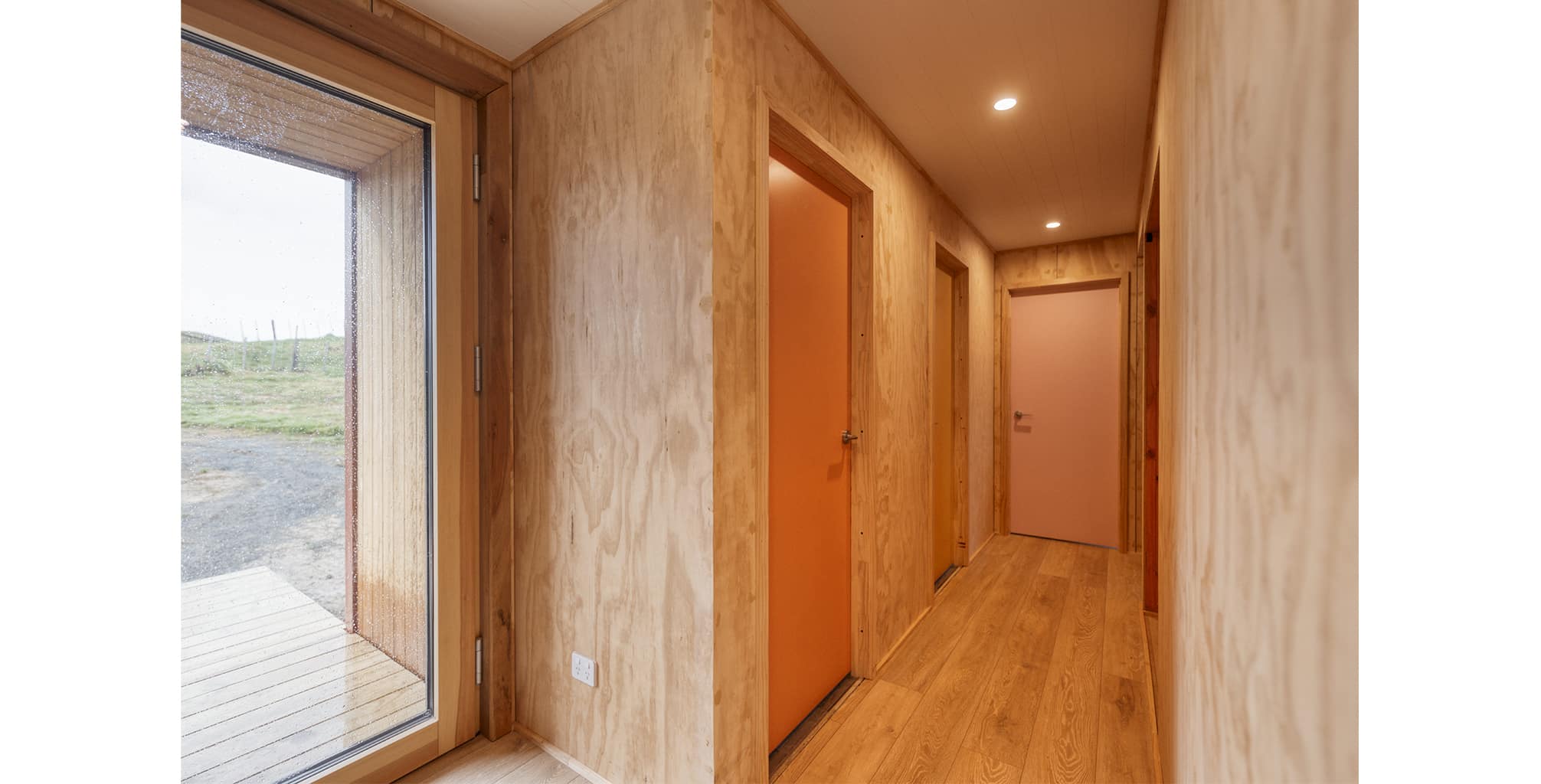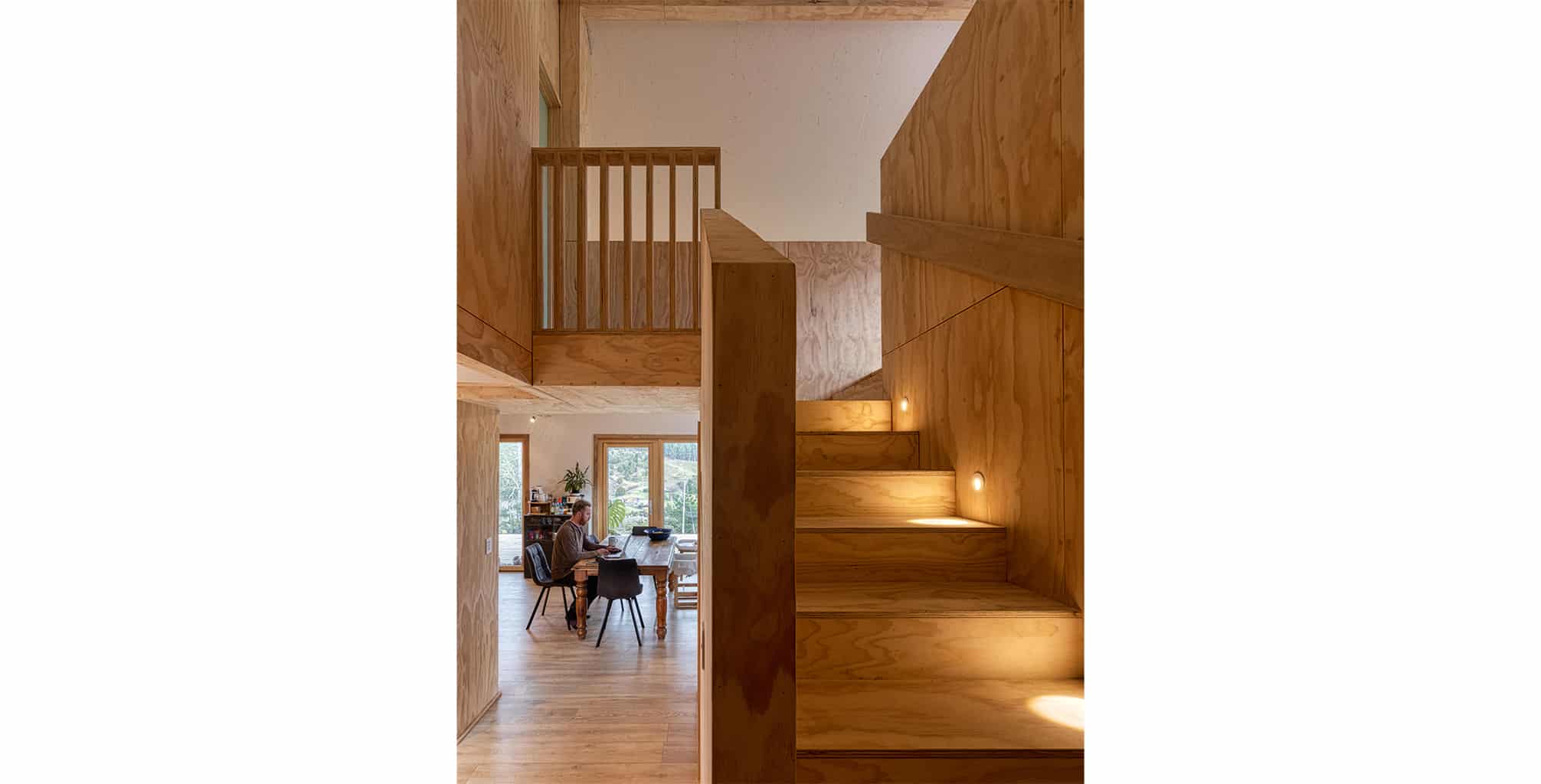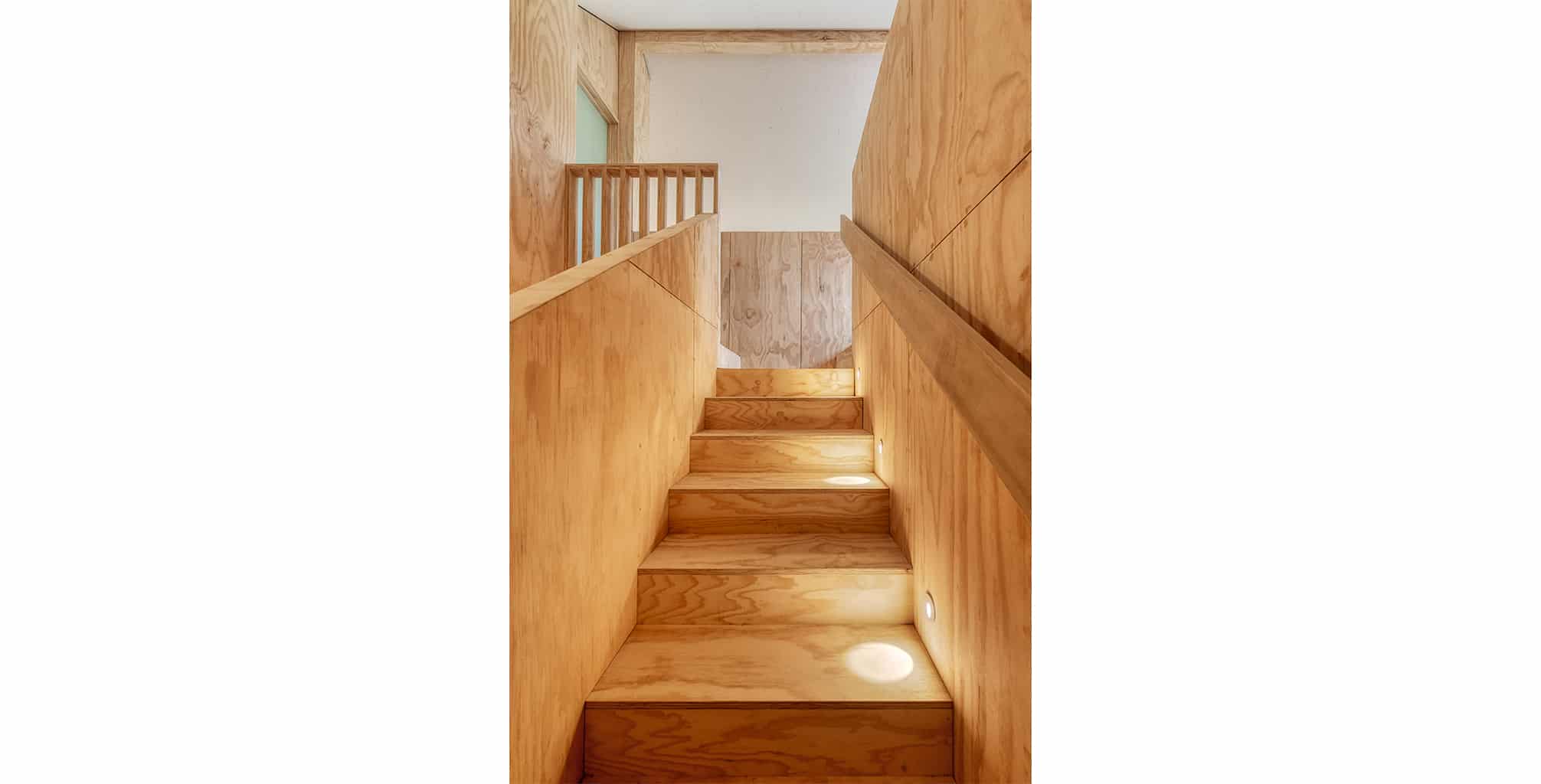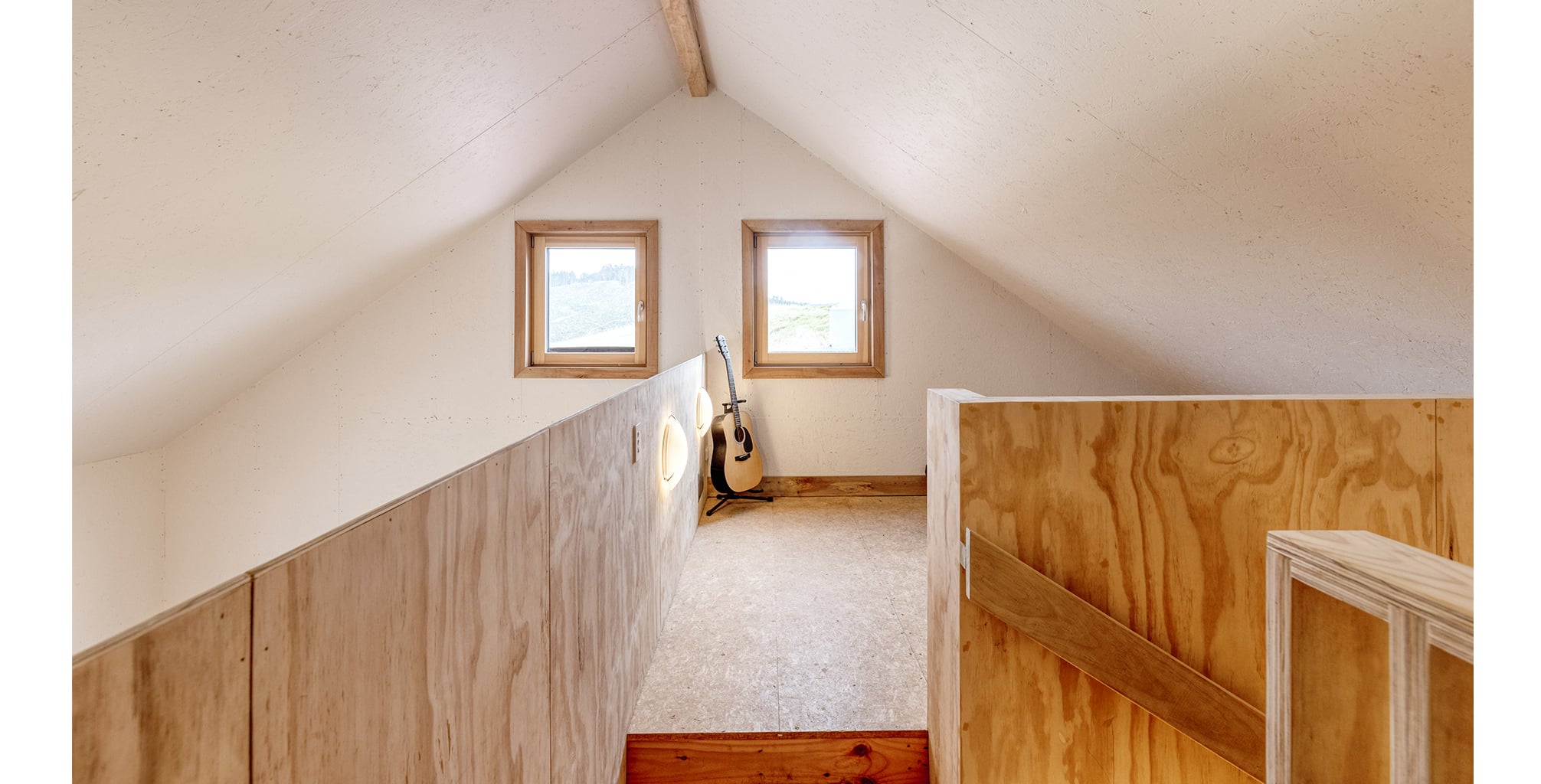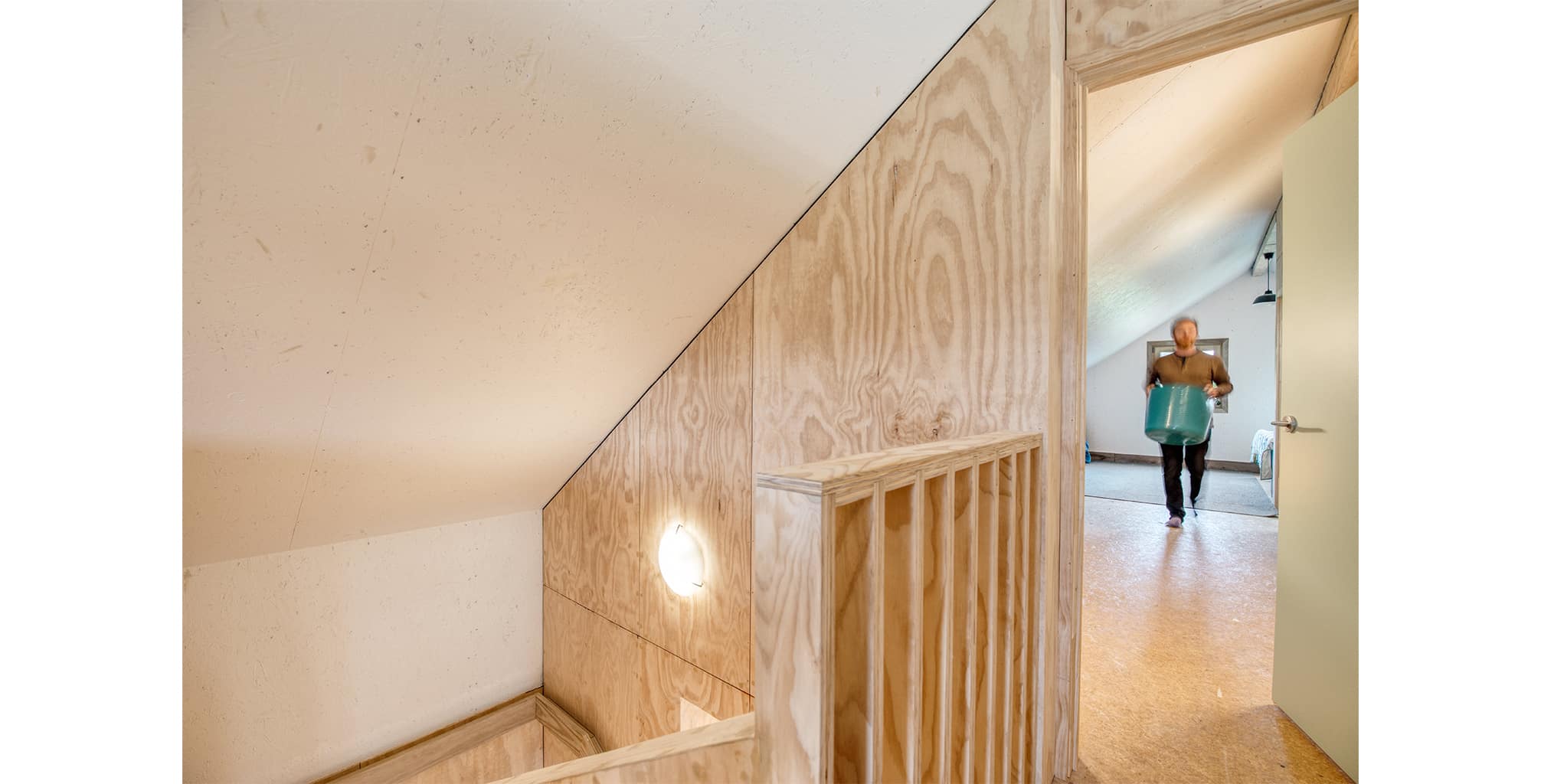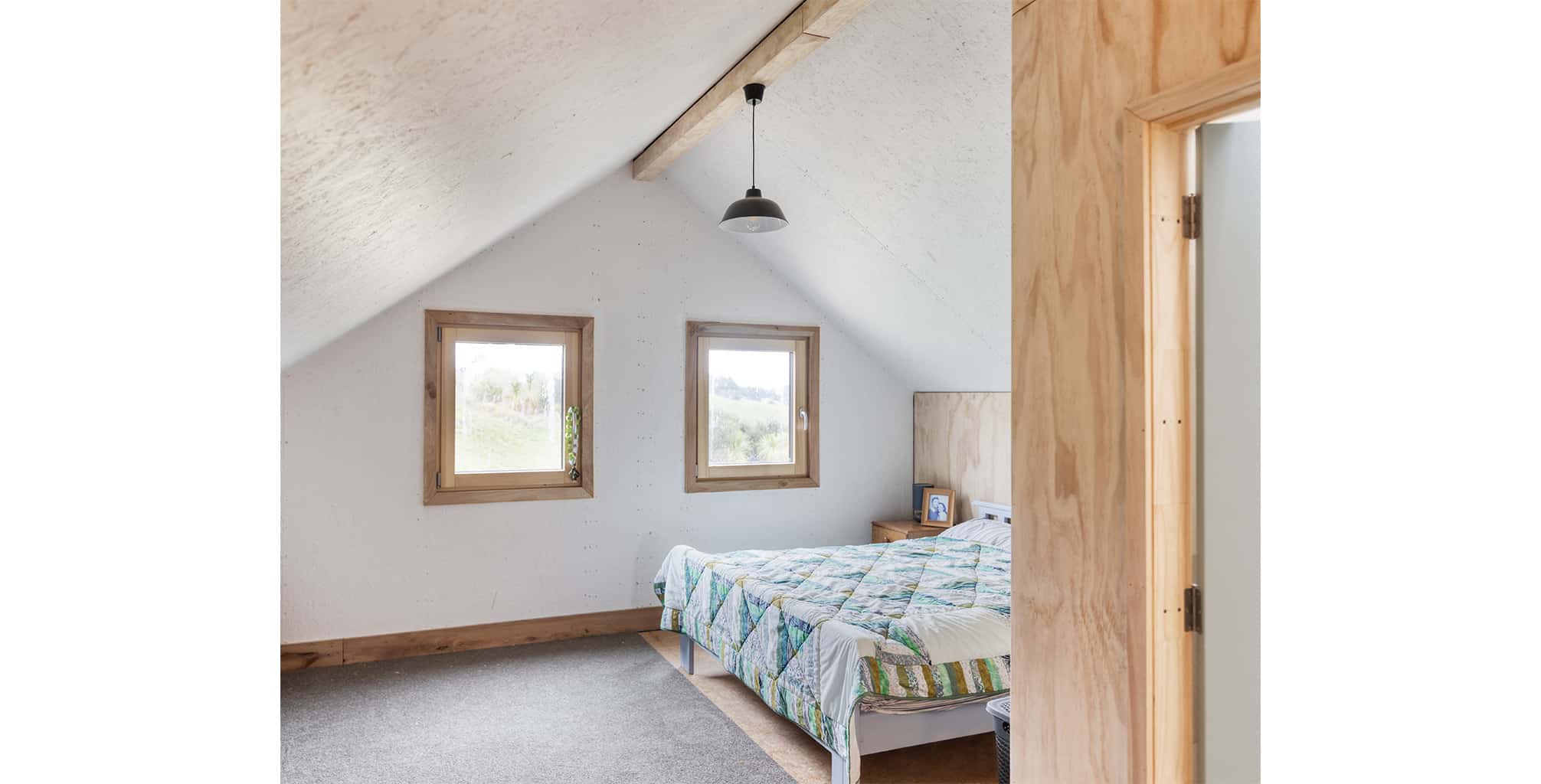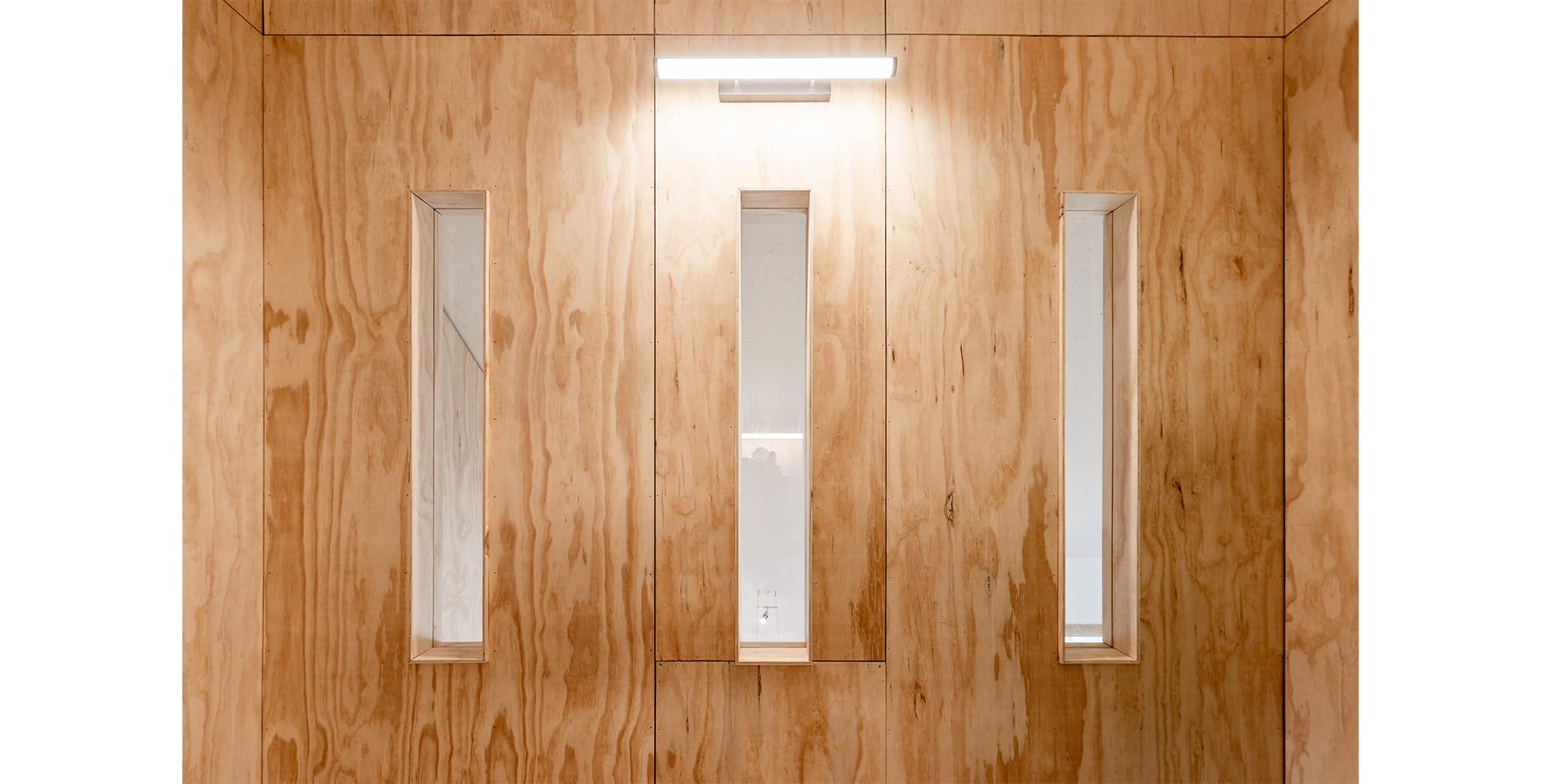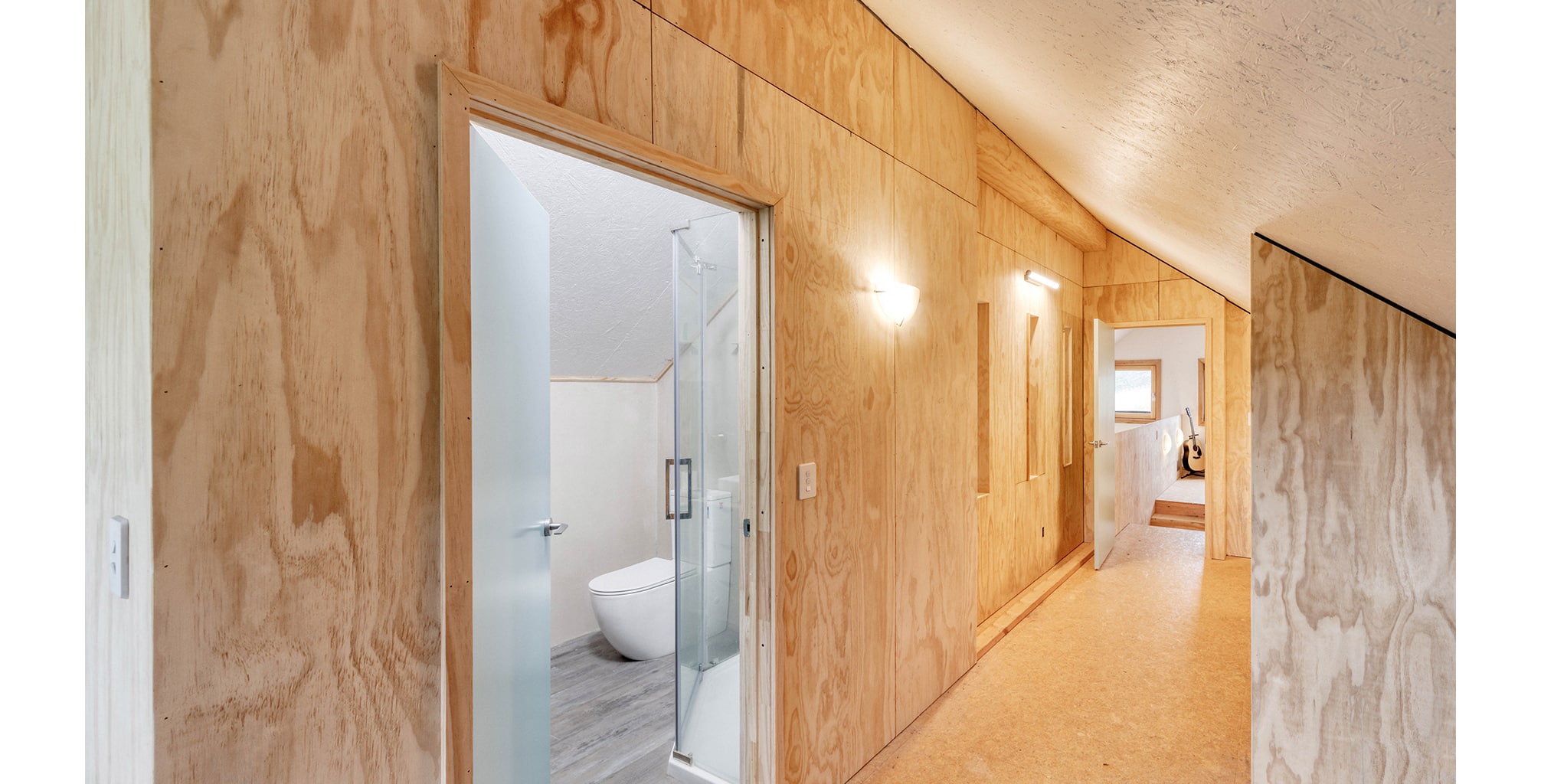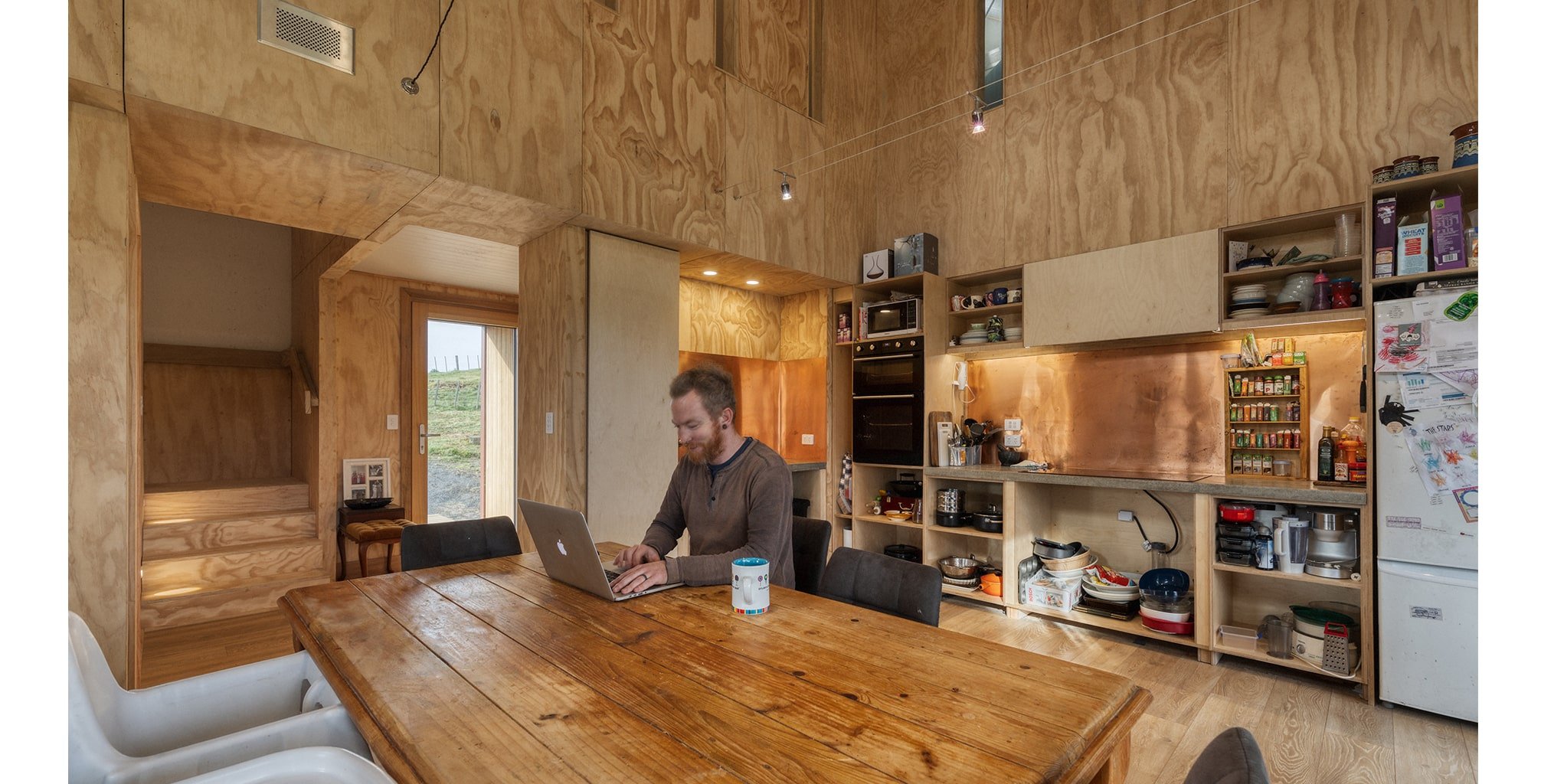 Passive house design on a budget for a North Shore family
Lower Saddle House sits between two small hills, overlooking the settlement of Tahekeroa.
After years of designing beyond the building code, the project is Respond's first foray into Passive House design, with Architect Joe Lyth as both project lead and client.
The project aim is to produce a high performance building at a similar cost to standard New Zealand housing, to show that we can produce higher quality, lower energy housing to reasonable budgets. To do this the focus lies on producing a compact design with a well-insulated, airtight envelope, to provide a healthy interior environment with minimal heating costs. The interior fit out is basic & functional to keep costs down, and can then be upgraded as budgets allow in the future. It's far easier to upgrade a kitchen or a bathroom, than your windows or walls!
Robust plywood linings to interior walls & paint to the exposed SIPs keep costs down and finish an interior that is conditioned by a mechanical heat recovery system; while high specification double glazed windows & shading both mitigate the solar gains in the summer and allow them in during the winter months.
Externally the project has a quite traditional appearance which belies its modern fabric. Vertical board & battens and a metal roof, blend the home into the rural vernacular, while a wide covered deck provides year round exterior living space.
The project is single storey, but is designed to be upgraded to accommodate the architects growing family. The current loft space is open to the double height living area, and provision has been made in the design & structure for a future staircase up to a master bedroom, ensuite, dressing area and mezzanine area; providing a home that will accommodate generations to come.
Cost vs Benefits: Passive House
Passive House Certified homes – a question of cost
An architect's own home which goes against the grain
Let's talk about your next project