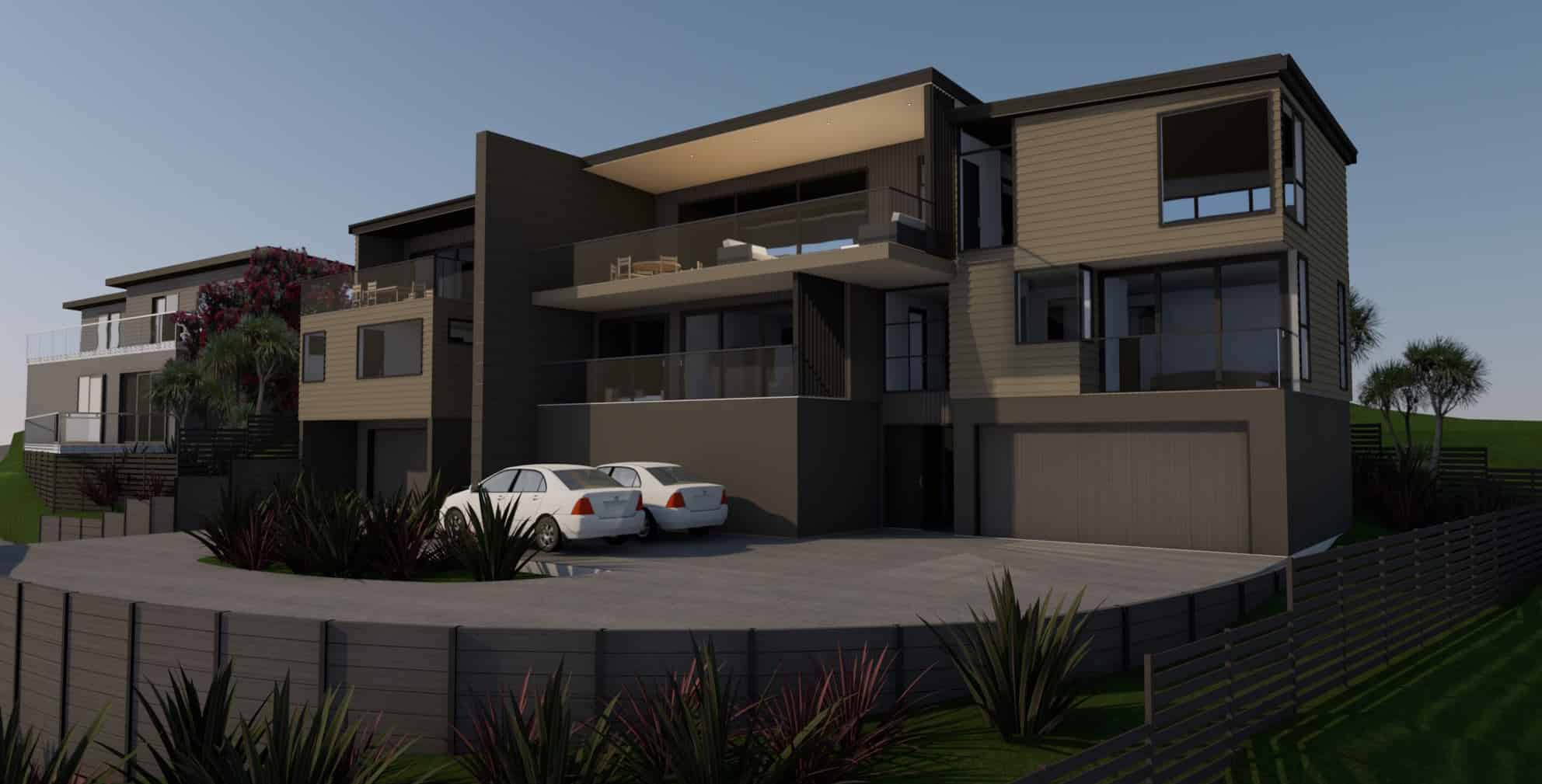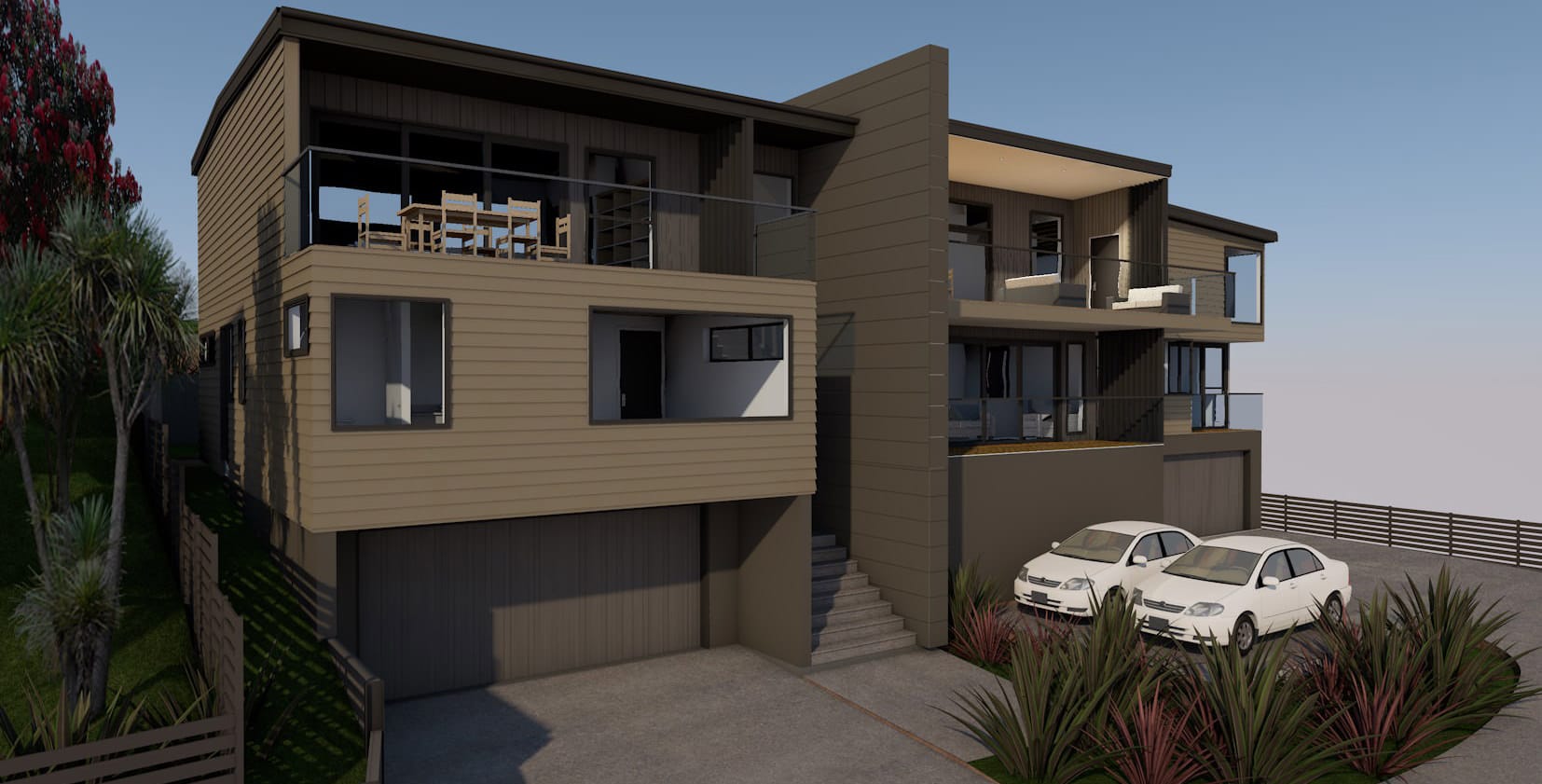 Two New Quality Duplex Homes in a Stunning Setting
Located in a stunning natural bush setting on the Whangaparaoa peninsula, with views over the Waitemata and a protected bush covenant covering the majority of the site, our brief from the owner for this project was to develop two high quality, four bedroom duplex family homes which made the most of the views and natural setting whilst providing exceptional low maintenance family living. As the view is to the south, both south and north facing exterior living areas are provided to balance the qualities of view and sunlight. A muted, low reflectance colour and material palette was required to allow the homes to blend into the surrounding landscape.
This project is currently in the Resource Consent stage.
Let's talk about your next project