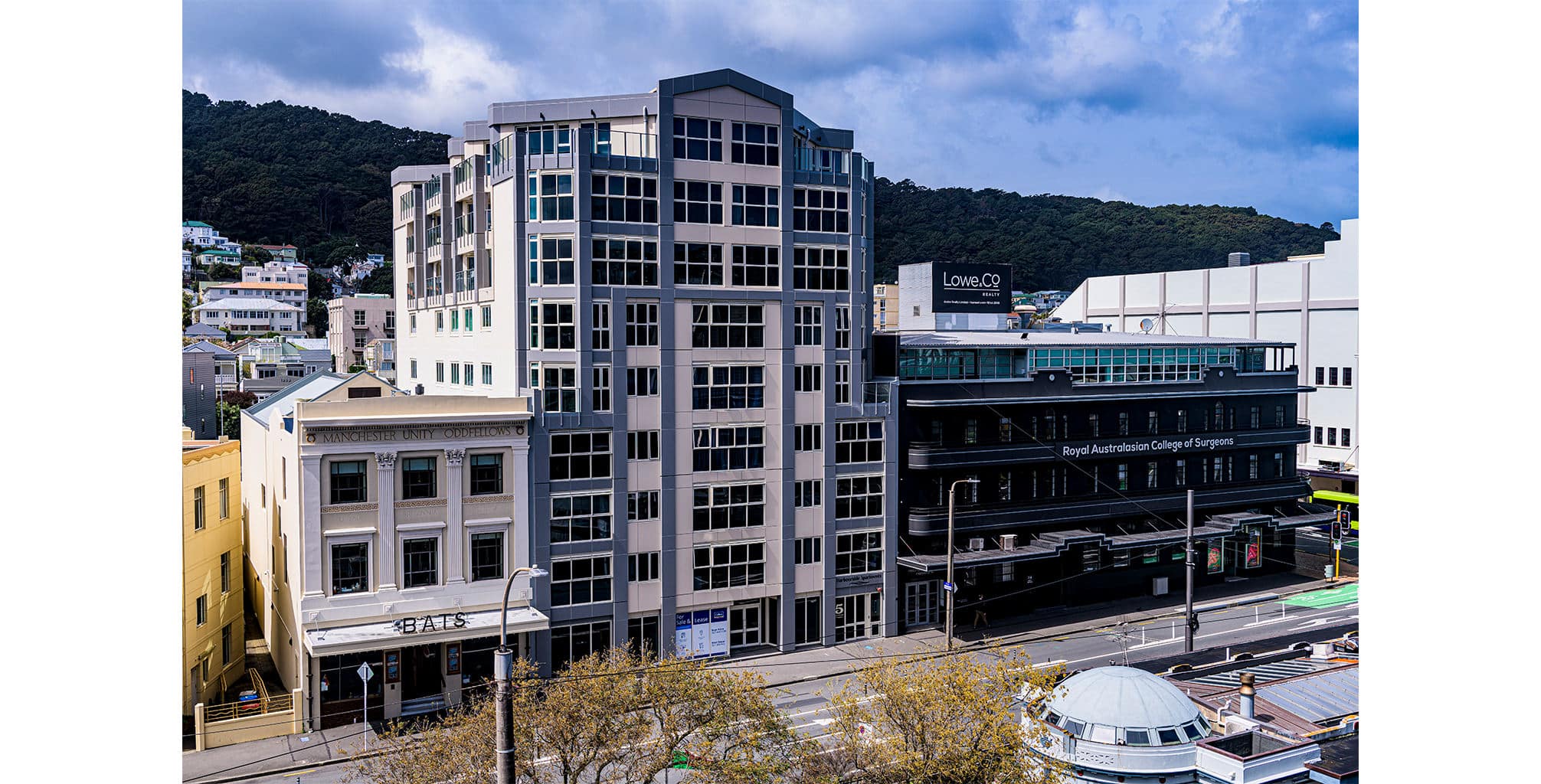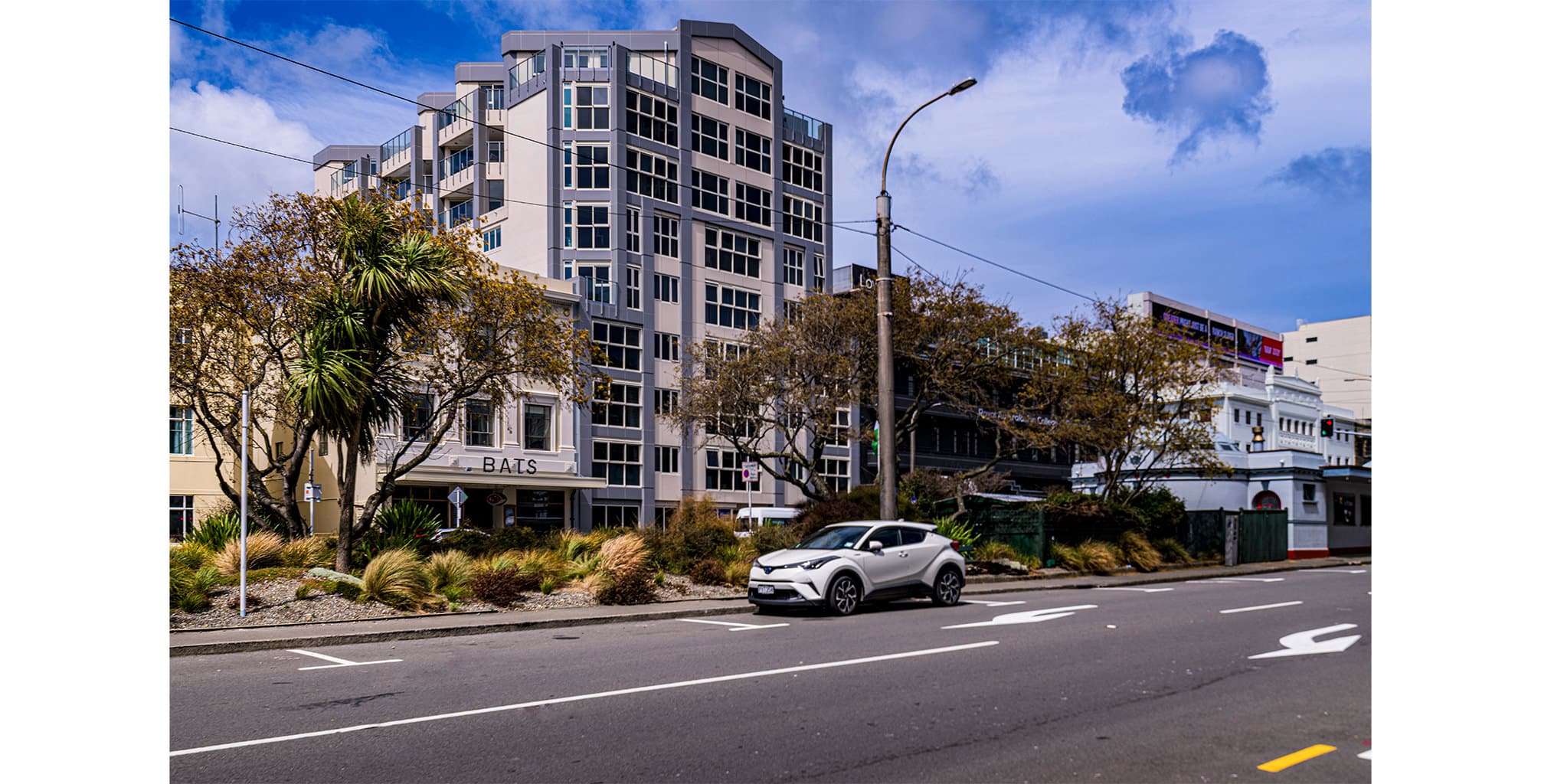 Comprehensive weathertightness remediation of an existing apartment building in a heritage zone remediation
This Wellington Apartment building has been subject to weathertightness ingress issues over a number of years. R-A were approached to provide a design solution to resolve the weathertightness issues and simultaneously refresh the exterior look of the building, providing a durable and low maintenance facade. Part of the project includes enclosing some of the exterior balconies (which were largely unuseable due to Wellingtons wind) to provide additional internal living space. Due to the sites heritage zoning, extensive consultation was required with Wellington City Council with regards to appropriate cladding colours and textures.
Photo credit: Kevin Hawkins Photography.
Let's talk about your next project