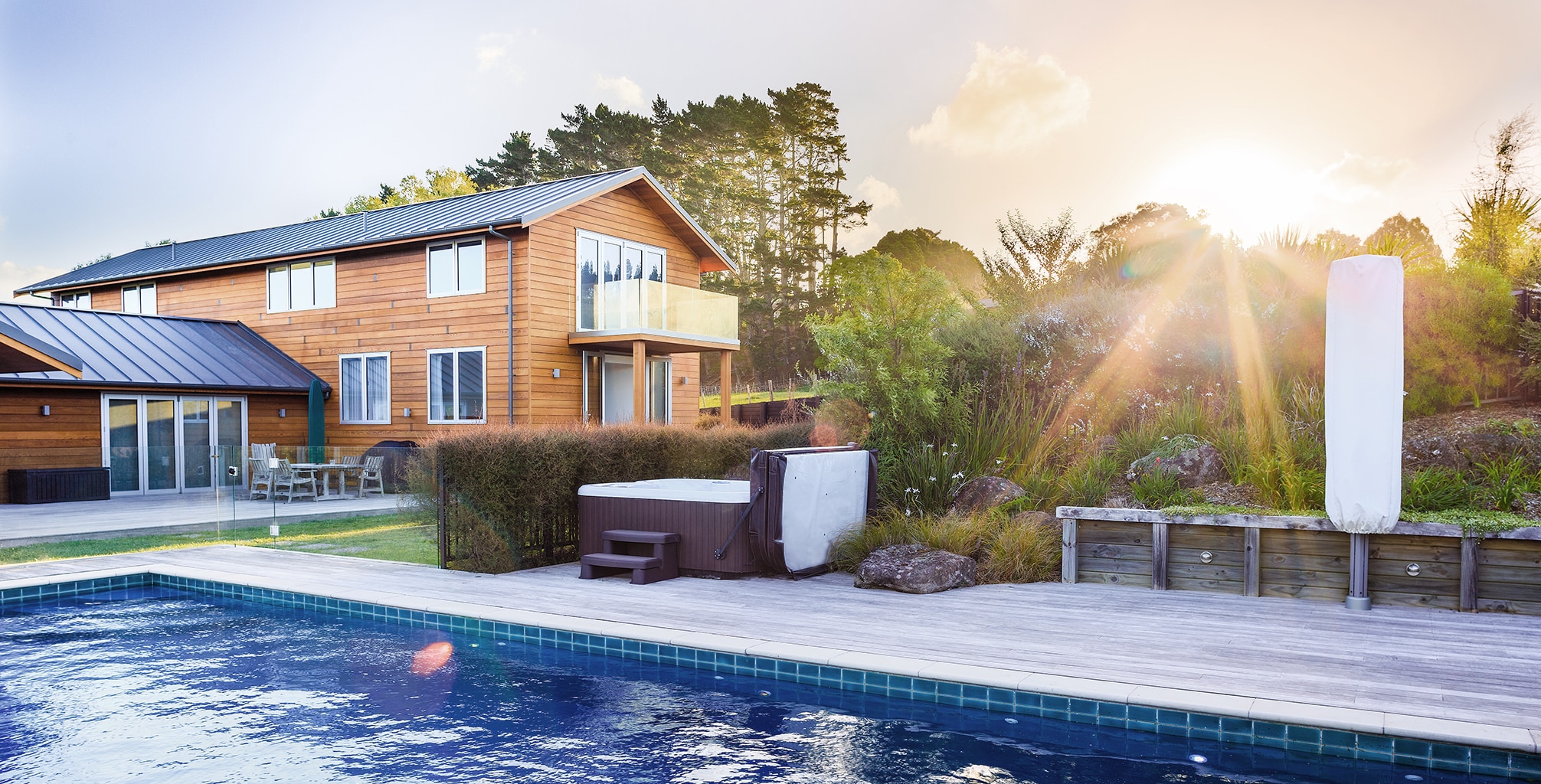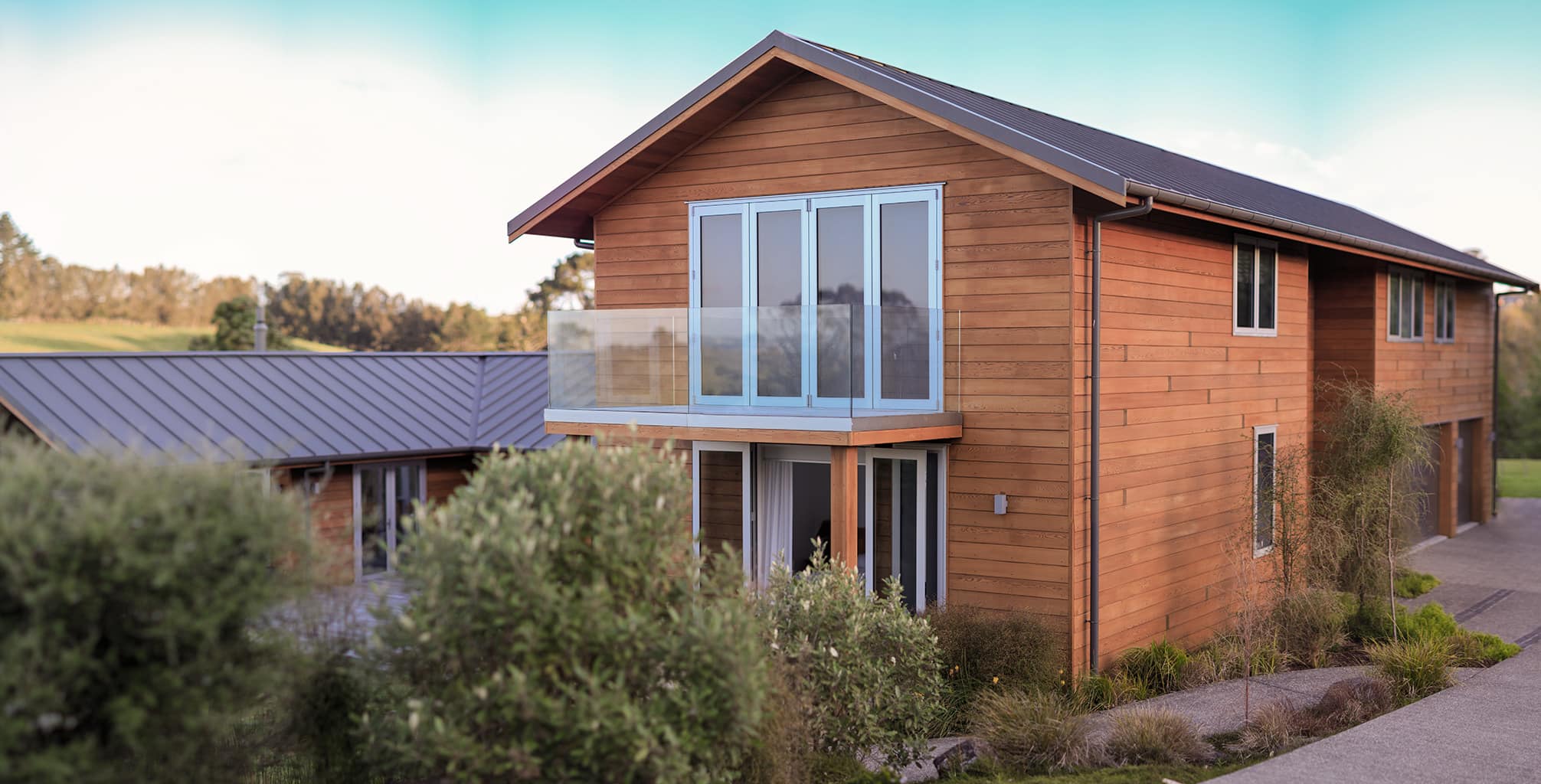 Relaxed, modern country villa
Nestled away from the road in the idyllic Okura countryside, it's hard to believe this home is less than half an hour's drive from the CBD. The brief for this project was to incorporate relaxed, flexible spaces for family living, which could evolve as the couples children grew into teenagers and beyond. The resulting interconnected spaces (internal and external) have been designed with flexibility in mind, with both covered and uncovered outdoor spaces wrapping around a central pool area which overlooks Okura Bay beyond.
The materials palette is natural but of a refined high quality, featuring cedar cladding, architectural metal tray roofing and low maintenance polished concrete floors within. Although the double gabled form of the home is simple, the building envelope has been designed to a high level of thermal performance, with thermally broken aluminium joinery, 150mm wall framing to maximise the insulation, and utilisation of the exposed concrete floor as thermal mass to take advantage of passive solar heating.
Let's talk about your next project