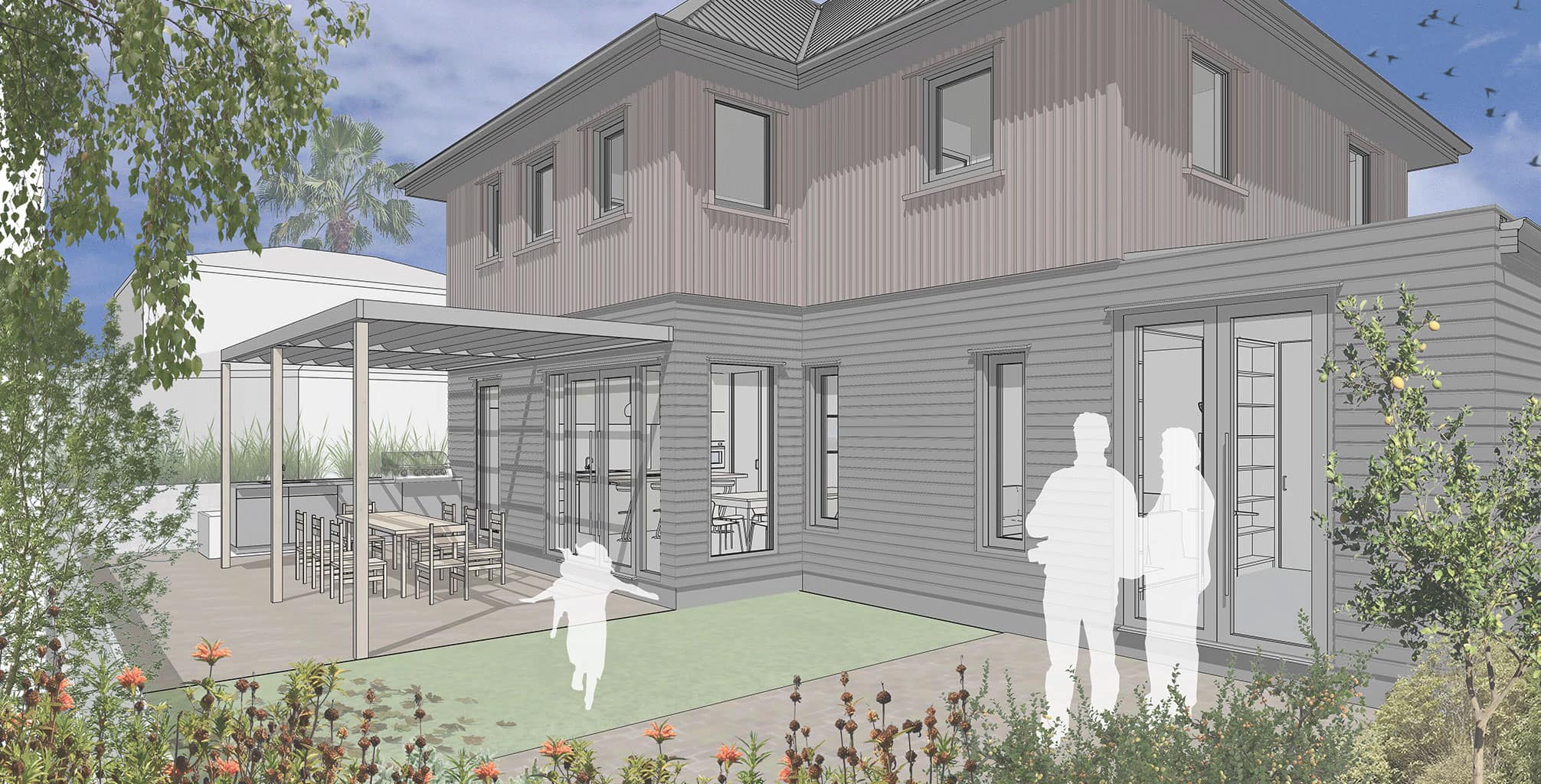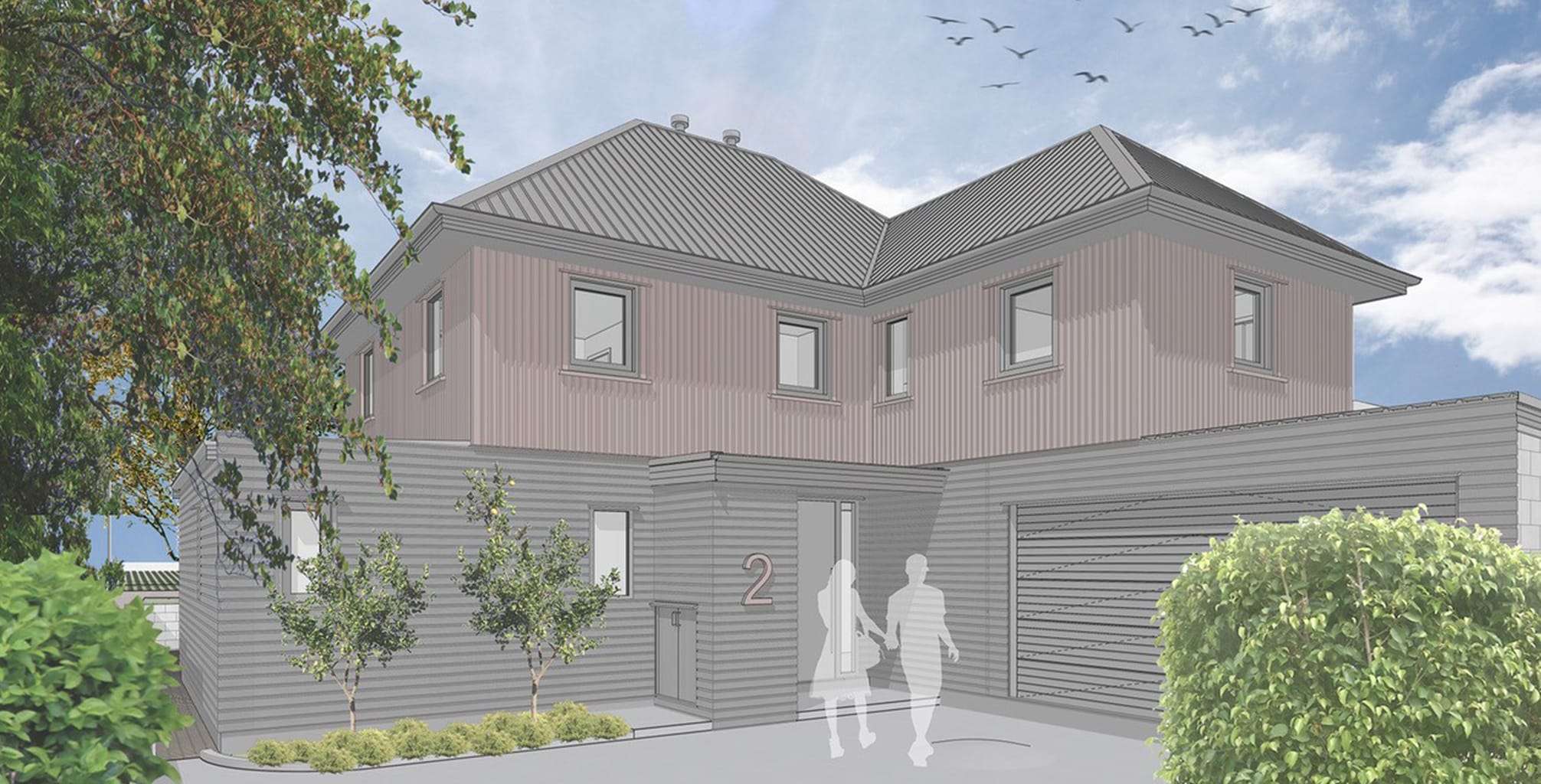 Orakei Generational House (targeting Passive House)
Aiming for Passive House Certification, this new home is designed to grow and change with the family. It will replace the existing poorly performing property built by the clients parents, to better utilise the site arrangement, solar gain and outlook.
The exterior will be robust to minimise maintenance, while the form will make best use of the corridors of light between the surrounding buildings for a variety of outdoor spaces. The interior will have a palette of natural materials clothing a variety of flexible spaces, enabling the move from single family accommodation to a multi-generational home in the future with minimal change. The living spaces on the ground floor can be open, or closed to create wings to the house. Sleeping accommodation on the first floor leads out onto work space and a library in the circulation area, and the roof space is fully utilised for additional accommodation, with substantial amounts of storage in the eaves. A home that will grow with, and how, the family needs.
Let's talk about your next project