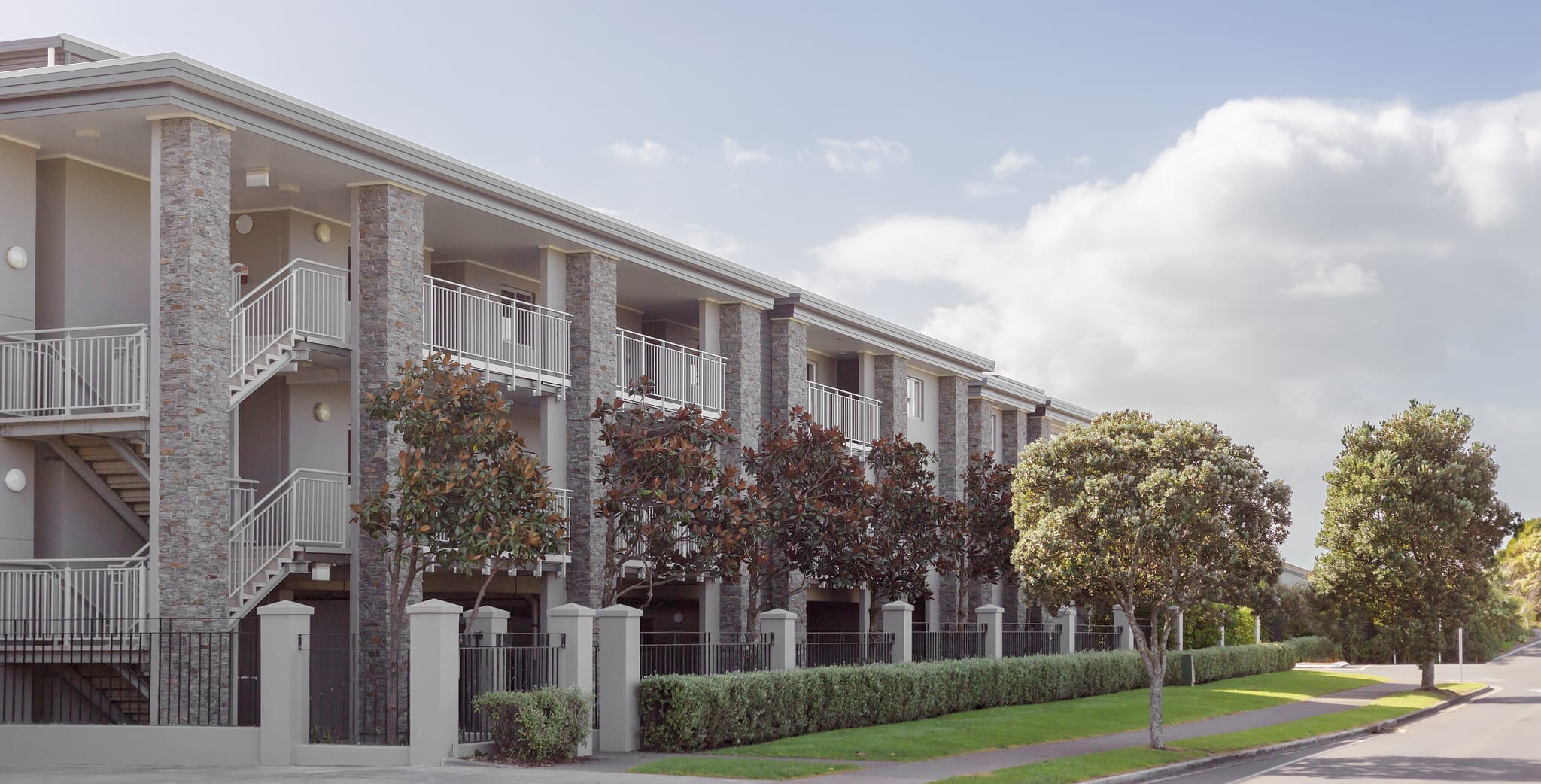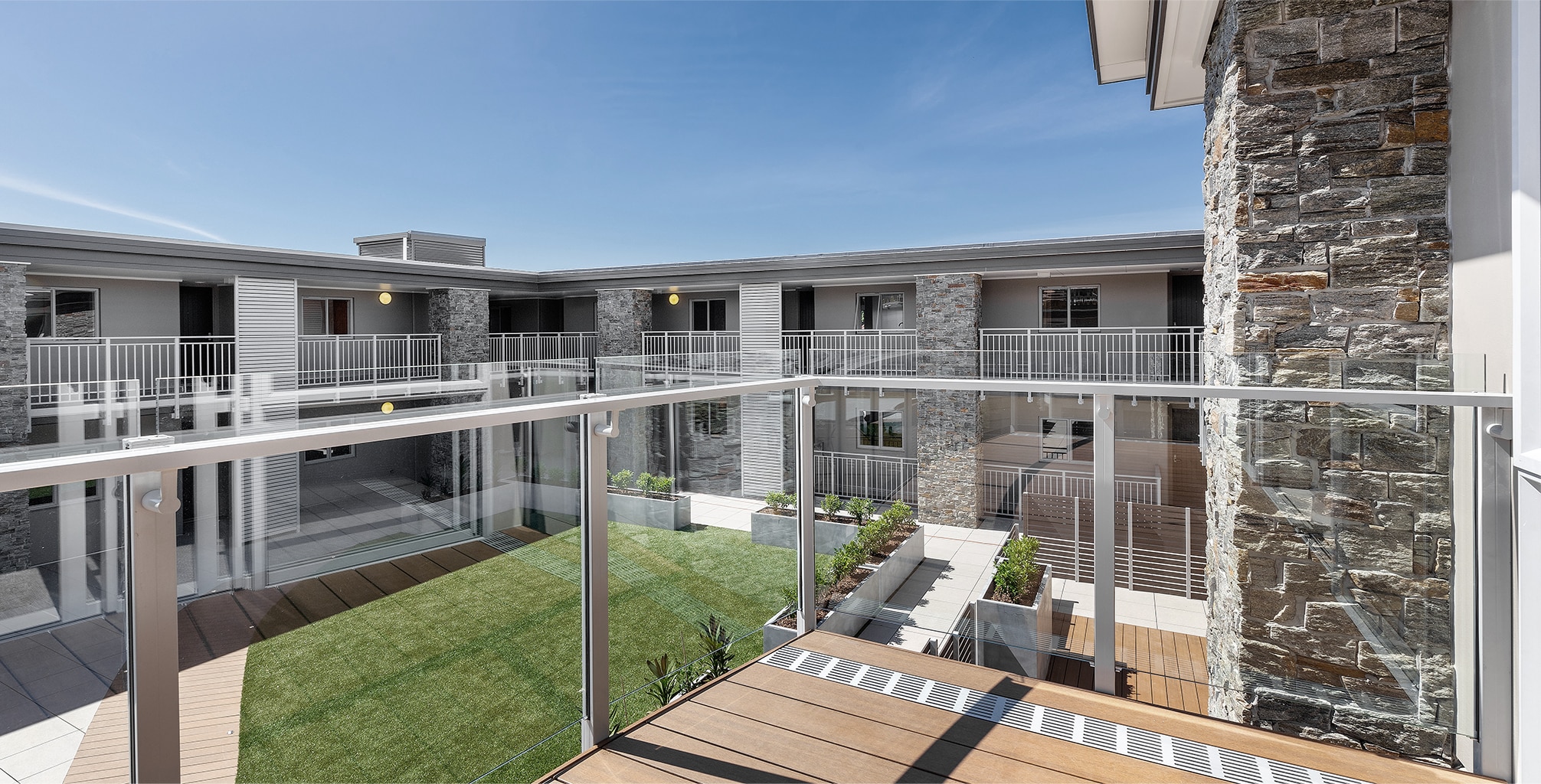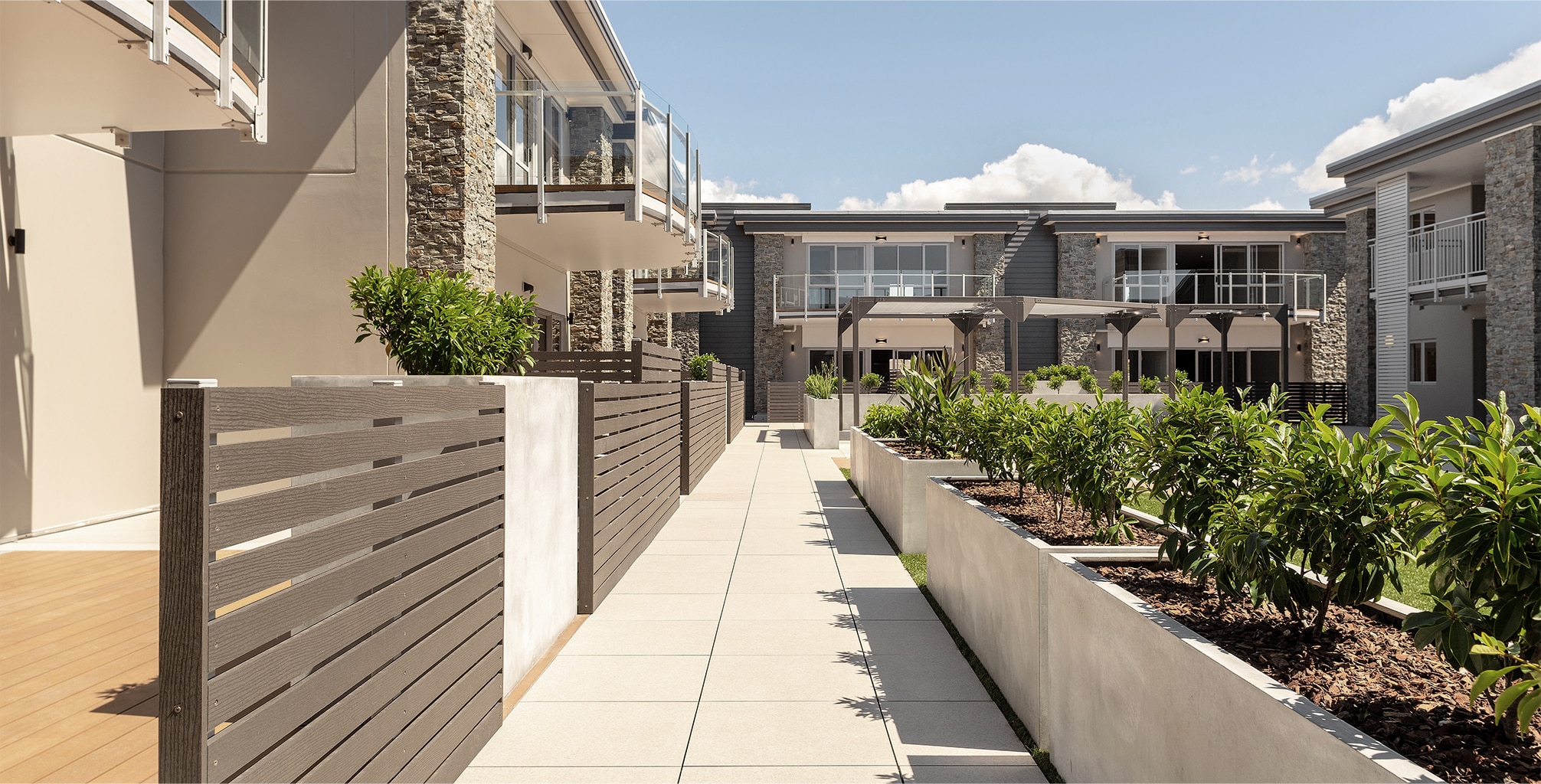 Comprehensive remediation and redevelopment of an existing Orewa apartment complex
Consisting of 34 apartments over three levels, the Orewa Grand Apartment complex was built in 2006. In 2010, water tightness and structural issues were discovered and Respond Architects were engaged to design a solution to the issues. The owners' vision was to create a more modern, functional and visually appealing building at the same time.
Respond Architects worked with surveyors and engineers to design a solution that not only resolved the building's weather tightness and structural issues, but delivered a better living environment for owners and tenants. Interiors of many apartments were remediated, including the installation of new kitchens, bathrooms and living spaces where required.
To create a more modern building and break up the plastered concrete exterior, our designers introduced classic, enduring materials such as weatherboard, stone and aluminium louvres. The breezeways' glazed balustrades were replaced with vertical aluminium balusters to break up the façade and add interest. Stone-clad columns, weatherboard and louvres add vertical height – elongating the building and giving it a real presence.
The Orewa Grand Apartments' central 'podium' area – the shared outdoor space in the centre of the building – was transformed from an empty, unutilised space to an inviting, functional area for owners and tenants to enjoy. AstroTurf and planters were introduced to provide greenery, a covered area was created and the space was divided up using a curved 'boardwalk style' wooden path, lit with recessed lighting.
For the project team and owners, success was to deliver apartments that were not only completely weathertight and structurally sound, but more functional, attractive and modern. By clearly defining and understanding the client's requirements and vision, we delivered a building that is far more valuable than it was before we began – both structurally and visually.
Let's talk about your next project