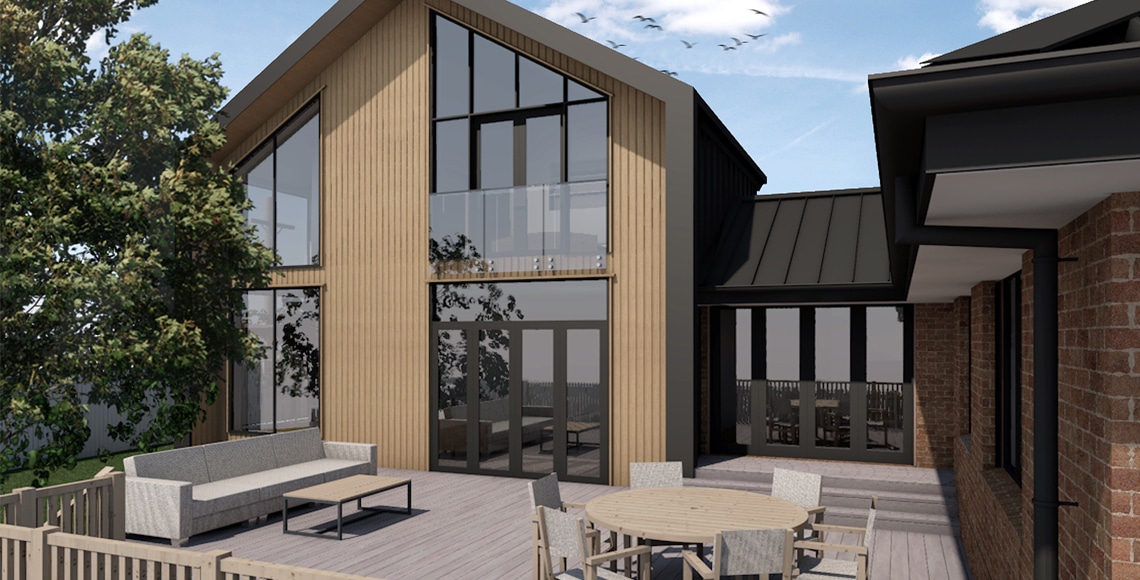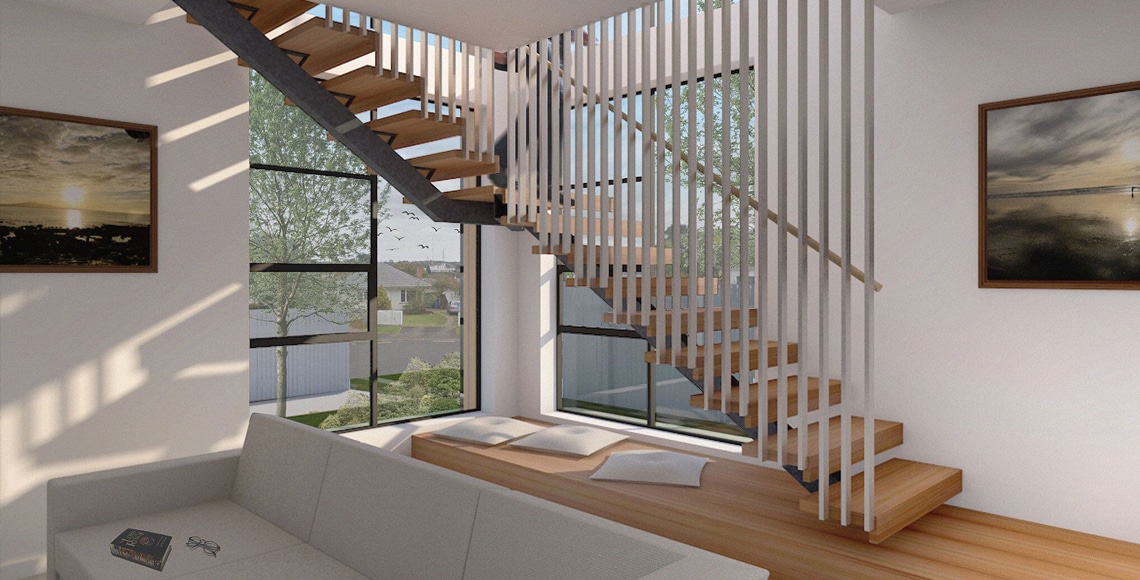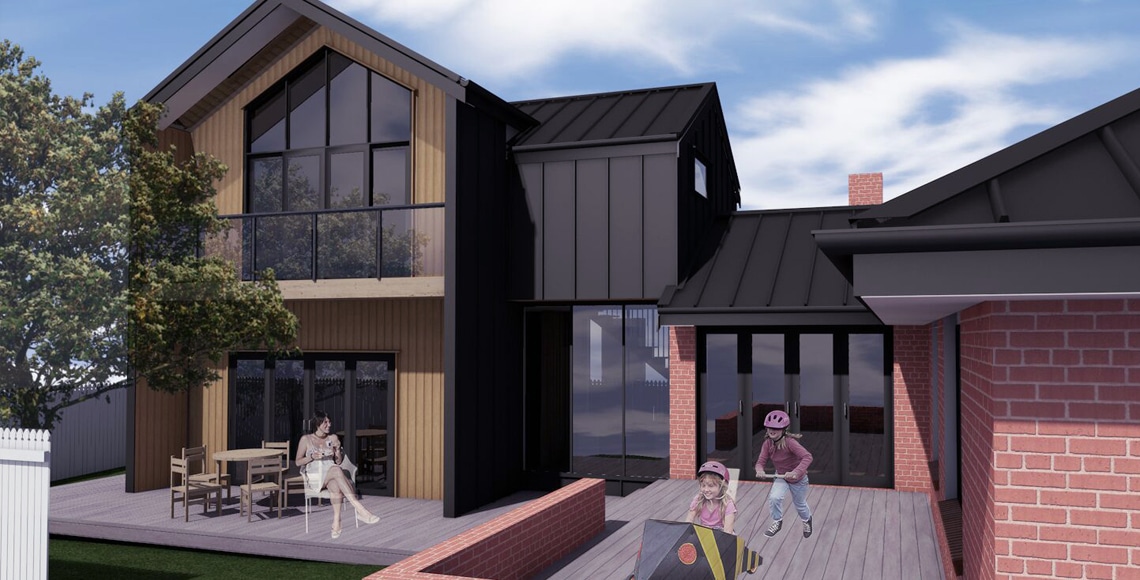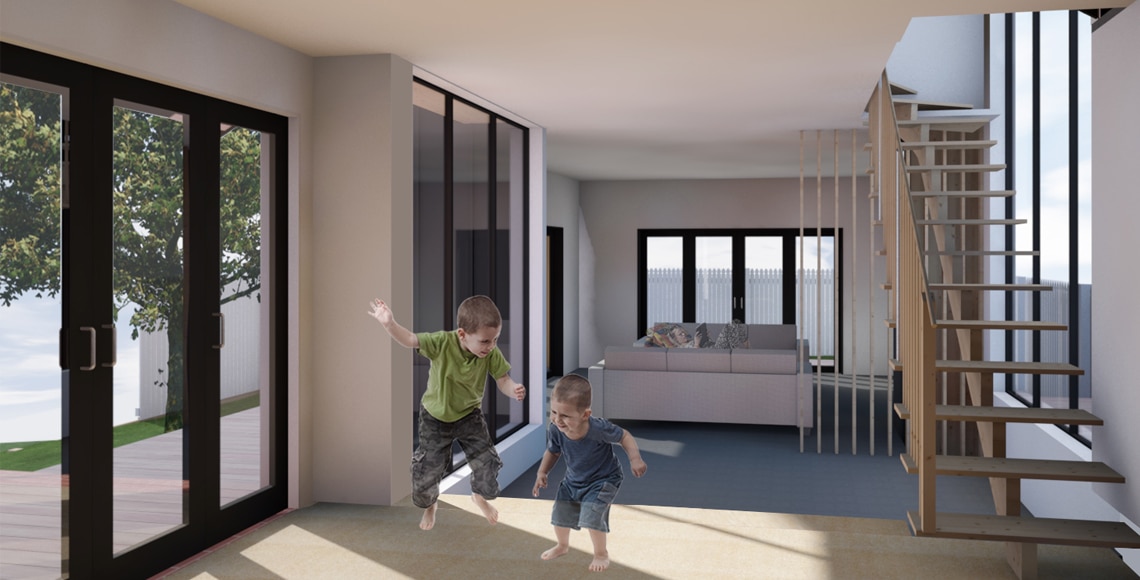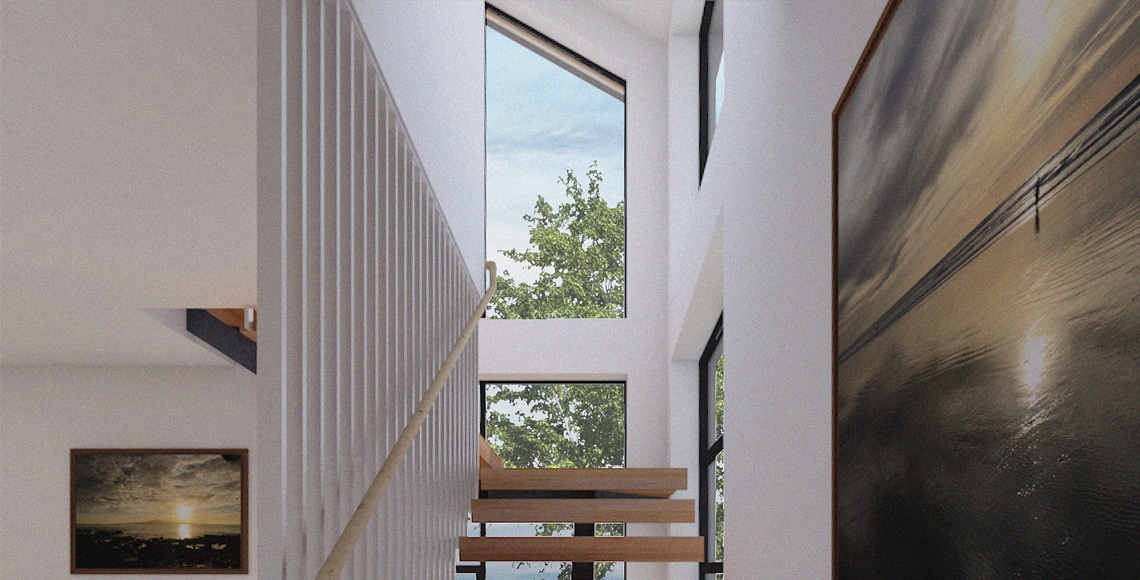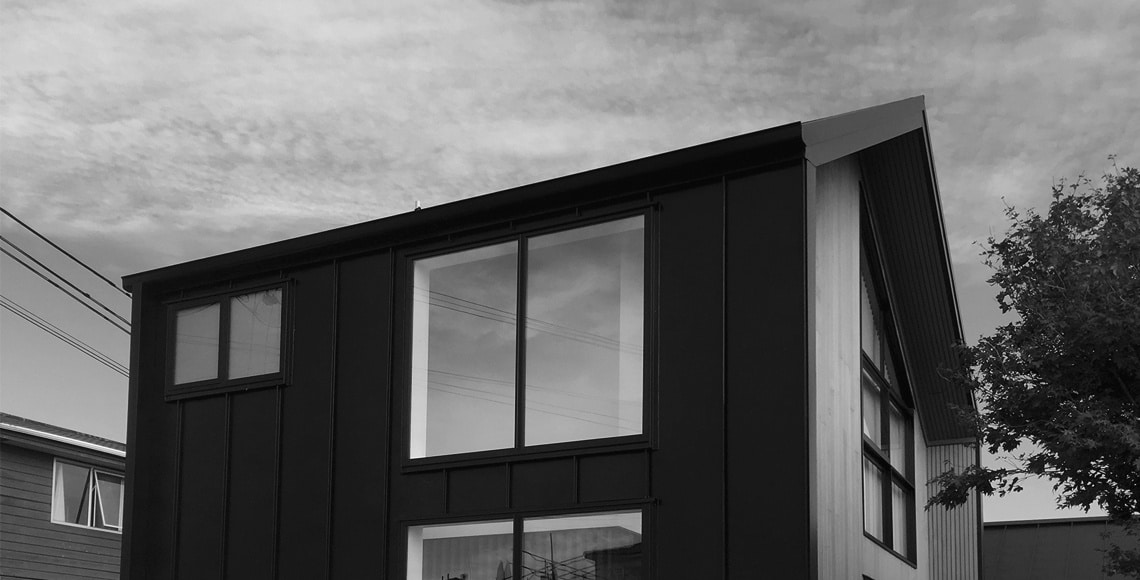 Extension to an existing 1960s brick bungalow in West Auckland.
Our client came to us with a brief for an extension to his existing 1960s' brick bungalow in West Auckland, saying he needed a new master suite and more living space. We worked closely with him to understand his needs and how the space would be used by his growing family.
A new colorsteel roof and wall cladding was added, knitting the existing home and new extension together, with light cedar cladding emphasising the new two story gable. A glass transition space links the two parts with a flexible study space and open tread stair.
Let's talk about your next project