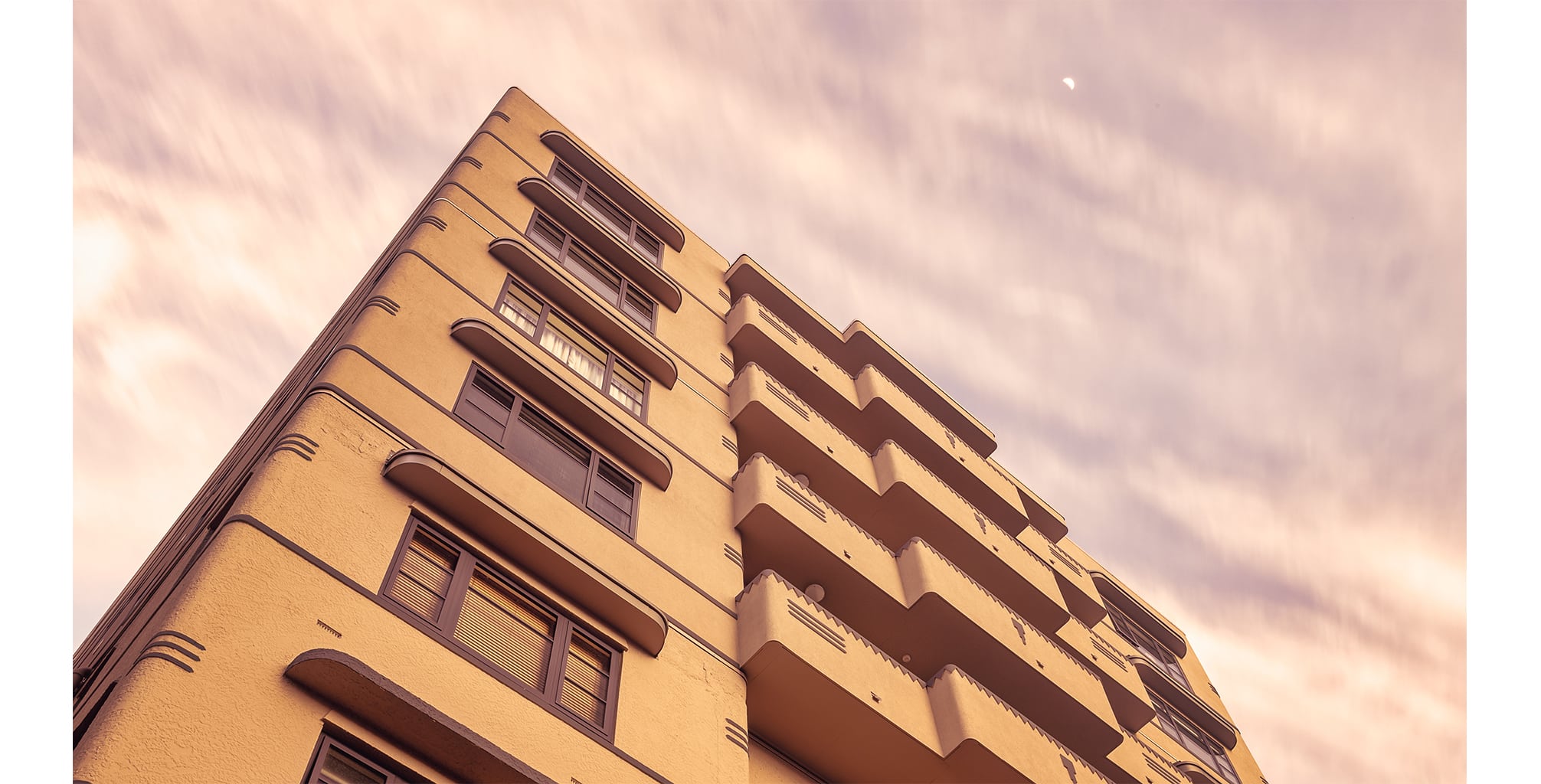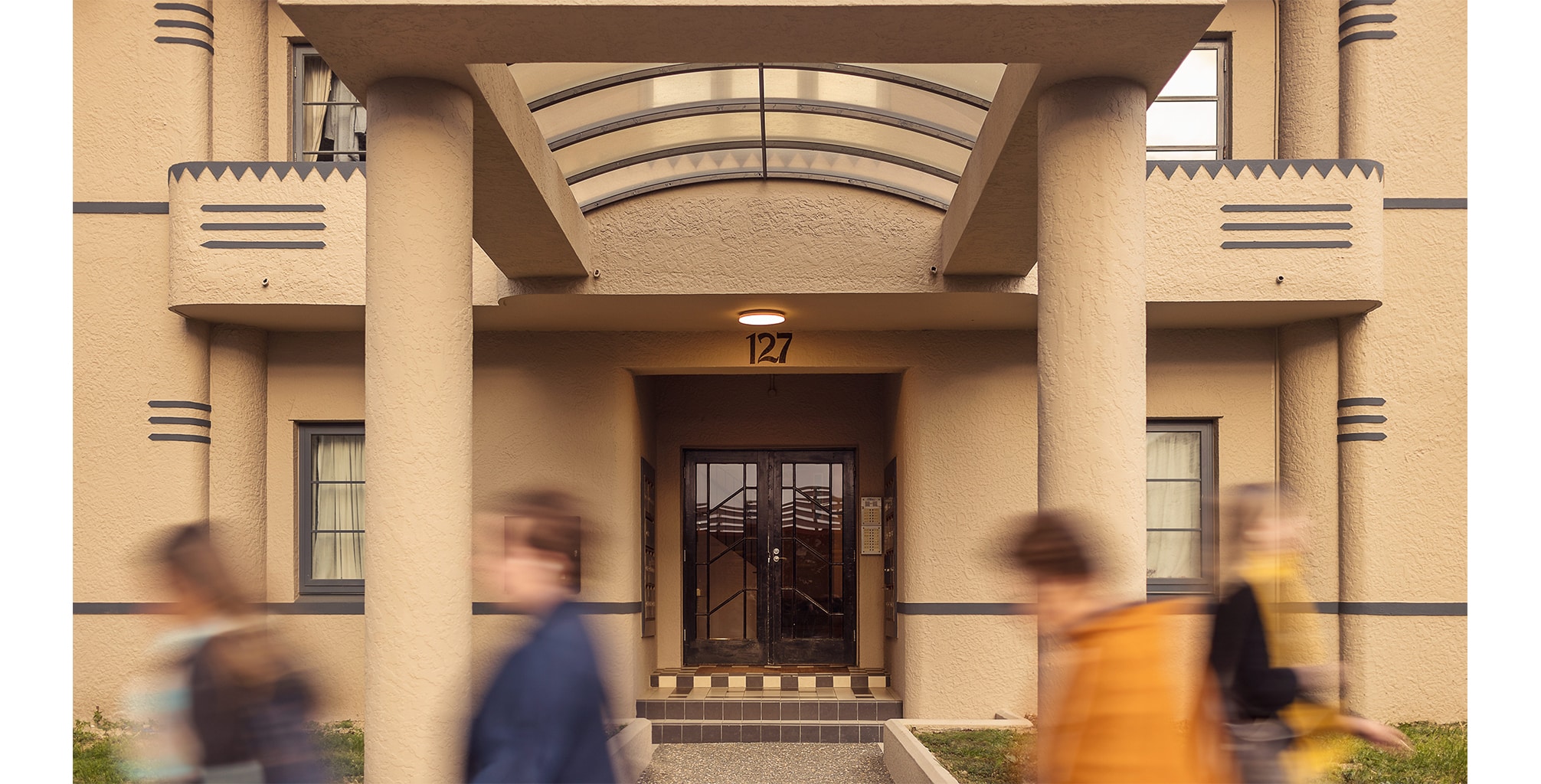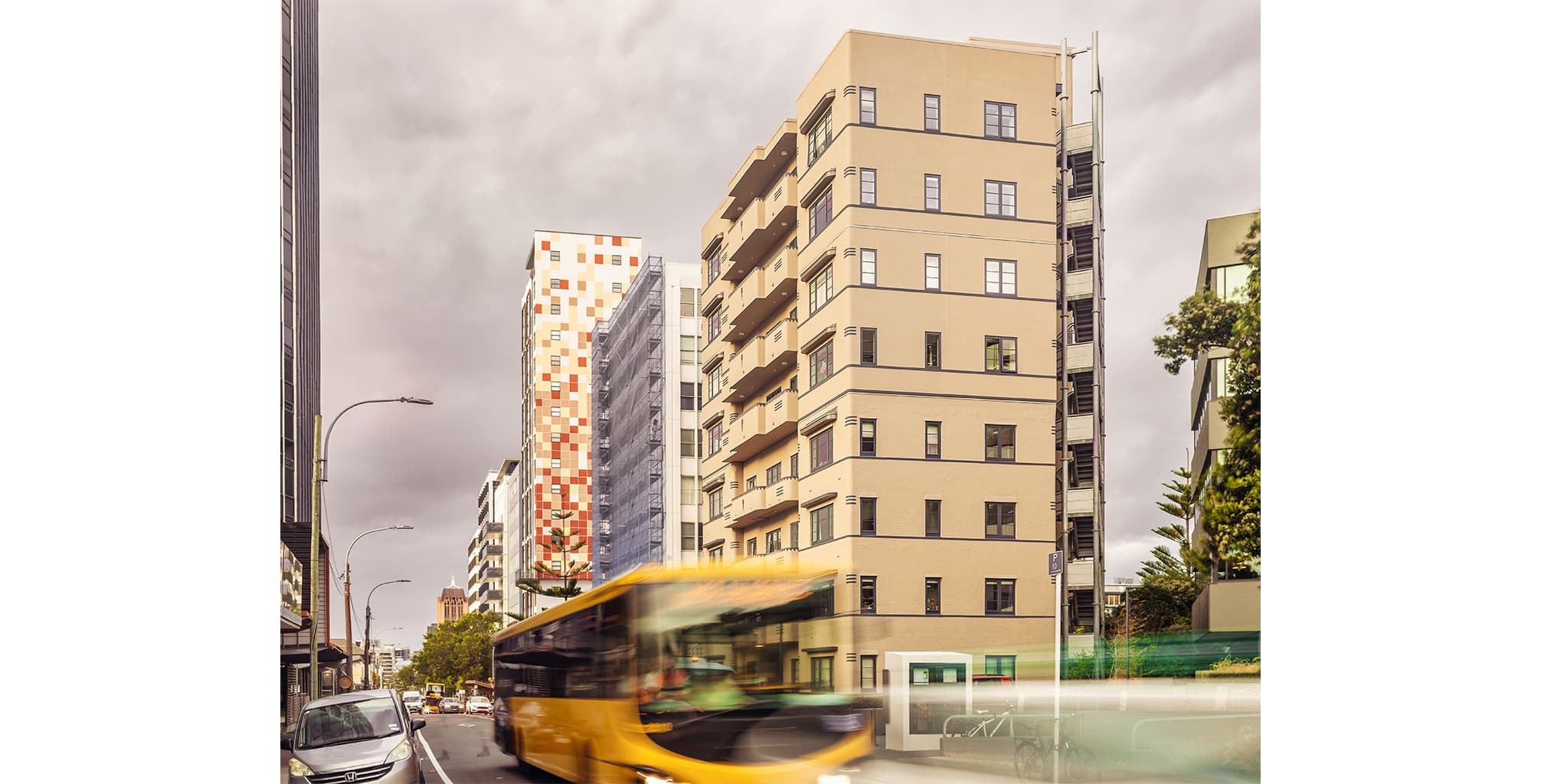 Restoration of an art deco classic
Westhaven Apartments is an 8-storey art deco apartment building, consisting of the original 1930s four building, with a later 4-storey extension added on top. The building was subject to significant weathertightness issues to the top four floors, requiring cladding, deck and roofing remediation. A design solution was required to address the buildings seismic, structural and passive fire issues, whilst ensuring the building retained its art deco style.
Designer Erin Hallett specified a Stucco Plaster System provided by Sto plaster systems and worked closely with the Sto team to achieve the building's prominent art deco curves. The original art deco colour scheme was also retained, applying darker shades on the plastered accents around the balconies, much like you see in Napier's art deco styled buildings. The result is a really beautiful building that is very much in keeping with its origins.
Let's talk about your next project