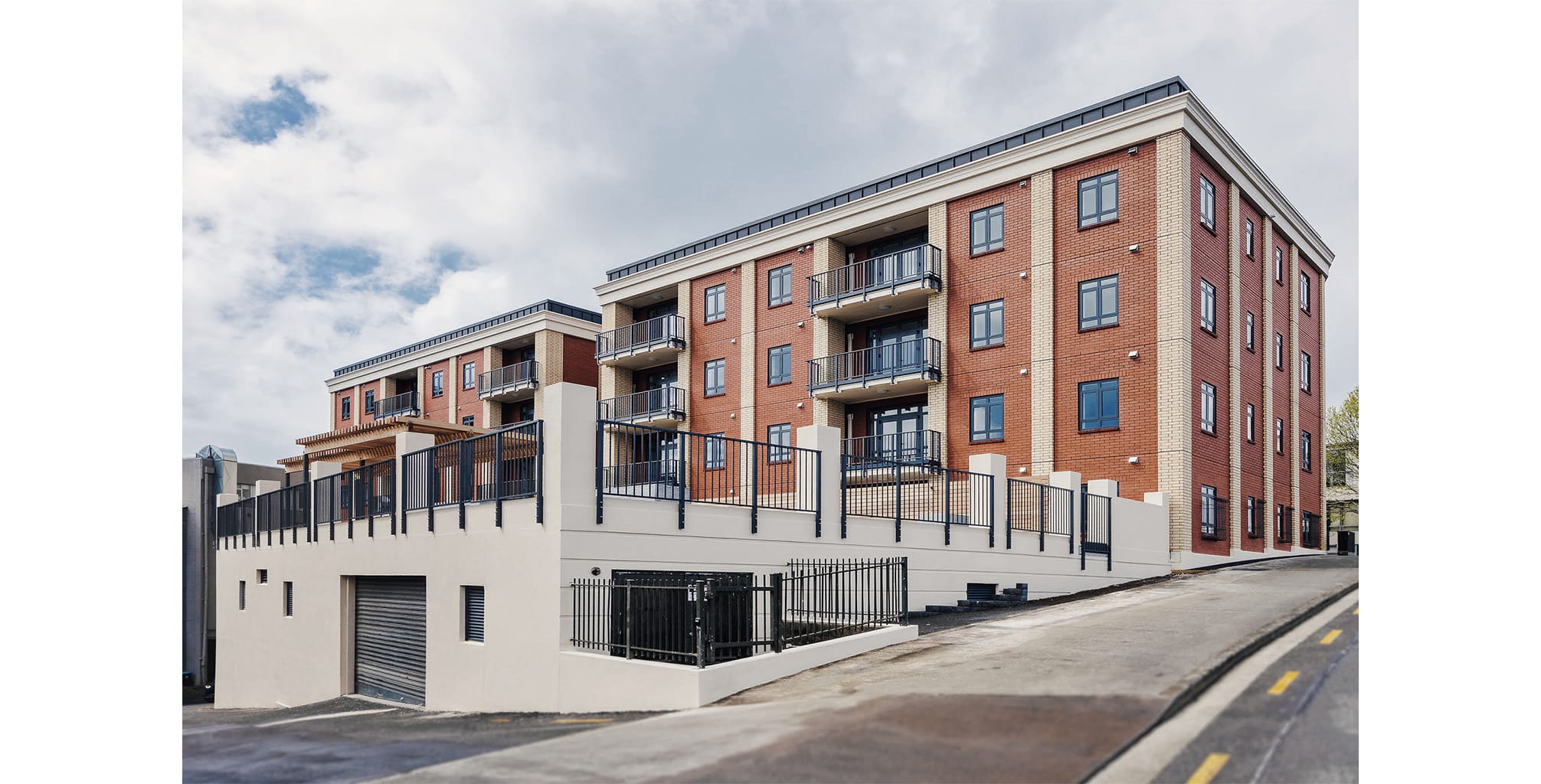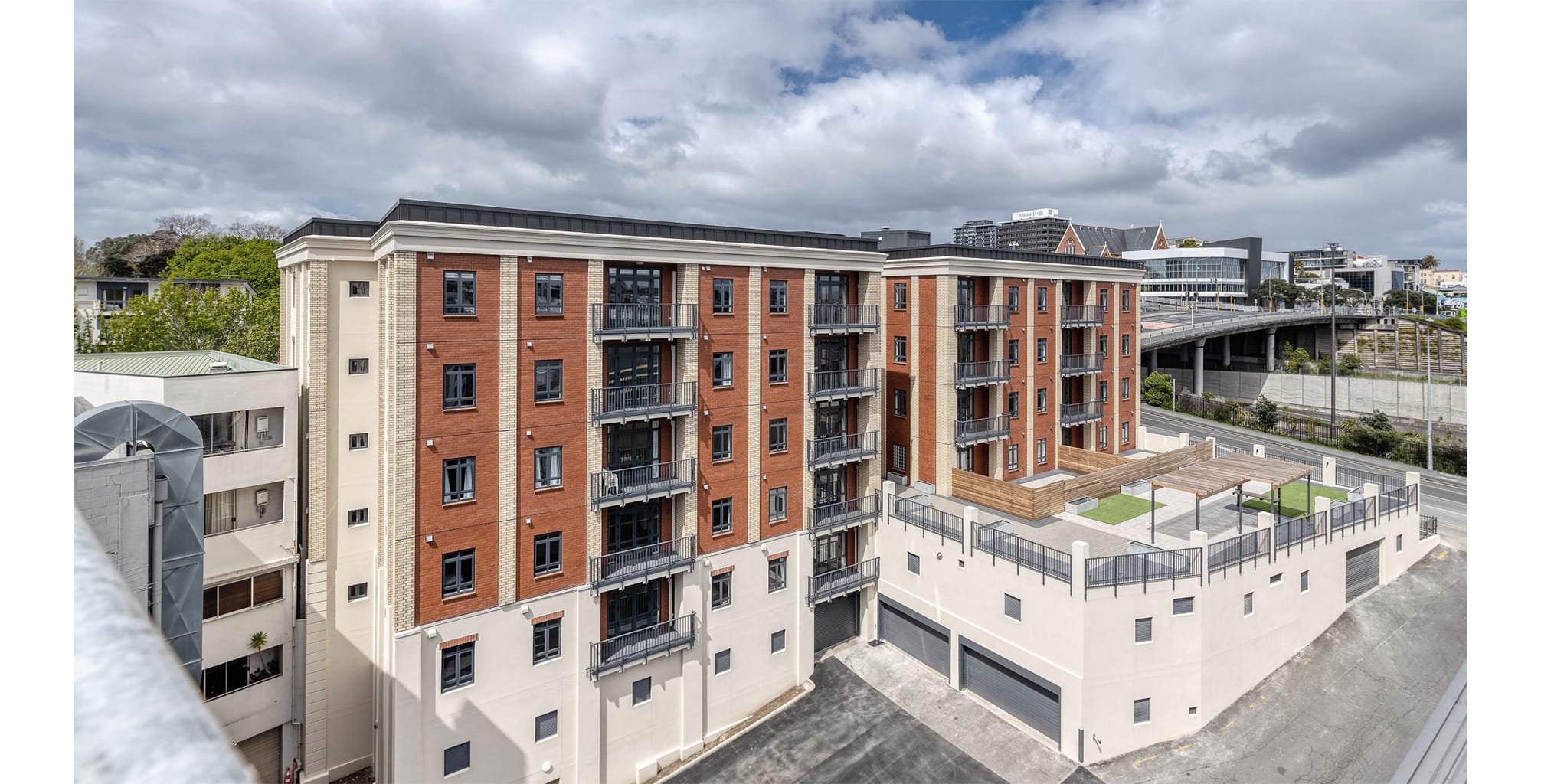 Comprehensive weathertightness remediation of an existing, prominent apartment complex.
Consisting of 37 apartments in a six storey block, this project required the complete re-design and replacement of facades, roofs, membrane decks, balustrades and podium gardens to resolve all weathertightness issues and achieve an enhanced aesthetic outcome.
The prominently located building was previously clad in brick slips and stucco cladding (painted to look like brick). The newly designed façade consists completely of specifically designed brick veneer, taking the building back to its neo-classical design roots and providing a robust, low maintenance cladding. Parapets and roofs are clad in the clean lines of colorsteel architectural tray cladding, with lightweight formed plaster mouldings forming a classical architrave to the pediment of the building.
All exterior doors and windows were replaced with new aluminium double glazed units, and new powder coated aluminium balustrades were added to all decks, which have new tiles over new waterproofing membranes.
Let's talk about your next project