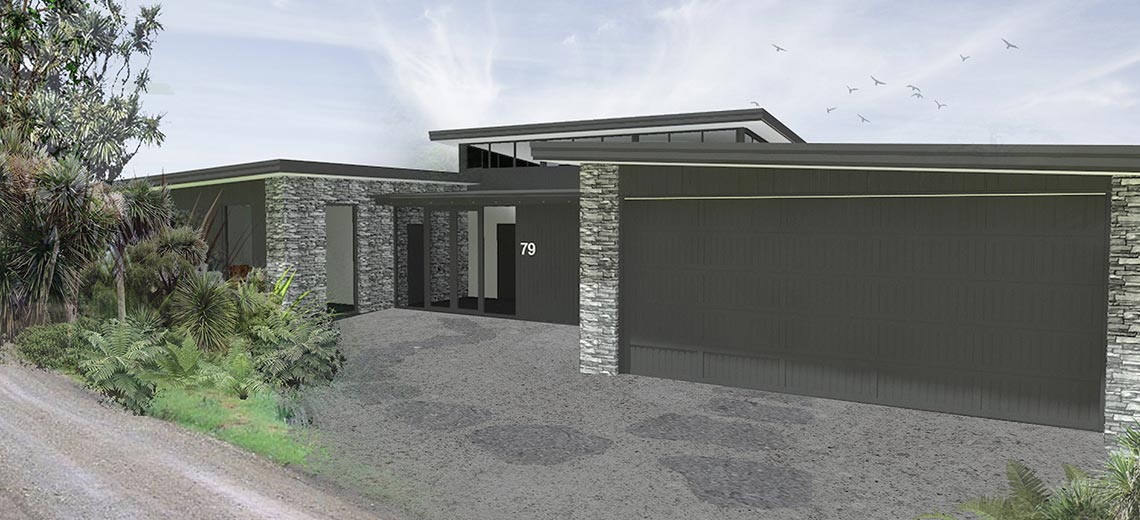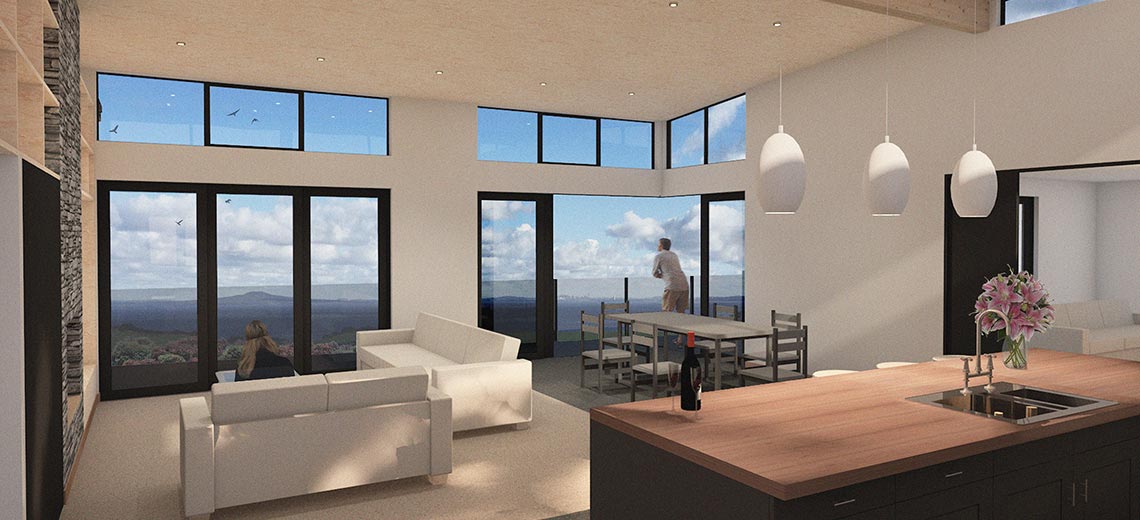 Whangaparaoa House sits atop a sloping site on the Whangaparaoa Peninsula, with sensational views South towards the city skyline.
Our client's brief was for a spacious family home with room to accommodate additional family and friends for extended periods of time. They wanted the home's form to capitalise on the spectacular views of the volcano, city, bays and bush beyond.
The resulting home consists of two accommodation wings on an upper level linked by a double height living hall, with further accommodation on the floor below. The design incorporates provision for an internal staircase to enable the building to act as one property, while also allowing the levels to be easily split into two separate units to accommodate future changes in inhabitation – thereby extending the usability and lifespan of the building.
With the principal views and site sloping towards the South, high level clerestory windows to the North pull light into the central living hall. The southern elevation balances glazing with structure to frame the amazing views, and a cantilevered corner allows the living area doors to be fully opened to blend interior and exterior space. A deck flows around the southern facade, with a stepped form generating areas that lend focus to the key views; while the cantilevered lookout provides panoramic views across the Matakatia Glade.
Let's talk about your next project