A Change For Good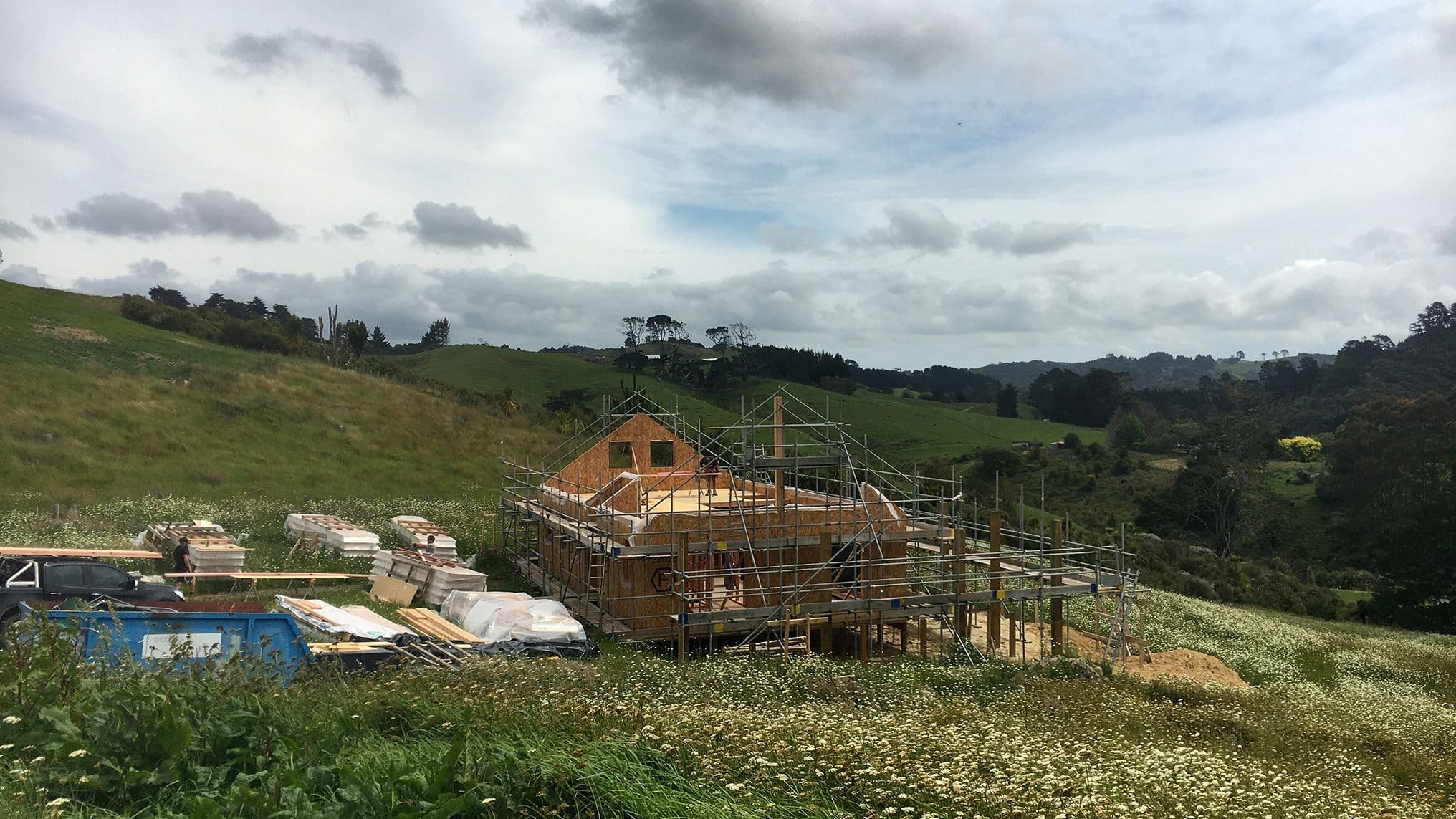 The Superhomes Healthy Homes Design Guide launched on 24 November 2020. It's an in-depth, 'one-stop-shop' resource for designers, builders and owners looking to create a healthier, more energy efficient home. Respond Architects' Joe Lyth was one of the contributors, and says it's a huge step in the right direction.
The Healthy Homes Design Guide is the culmination of input from over 70 professionals across New Zealand, who collaborated virtually during New Zealand's COVID lockdowns. Driven by the Superhome movement, it aims to change the way kiwis look at building homes in this country.
"The Superhome movement is a not-for-profit organisation aiming to raise the standards for healthier, more energy efficient homes in New Zealand," says Joe. "We've all experienced Kiwi homes that are cold, damp and mouldy. While that is starting to change, the fact is that the current building standards are simply not up to scratch, and we're a long way behind much of the world when it comes to building healthy, resilient, low energy dwellings. The Healthy Homes Design Guide provides simple recommendations on how to achieve the best living environment possible, covering everything from roofing to window types and insulation options. It uses a 'stepped approach', which demonstrates 'good, better and best' options – so it allows kiwis to make step changes in the right direction, even when they can't achieve perfection. Anything we can do to change mindsets and improve on the base of New Zealand homes is worthwhile."
The Guide refers to Passive House certification as the pinnacle of Health Homes – or the 'best' option in the stepped approach. Joe, who recently became a certified Passive House designer, says it's a goal worth aiming for.
"The benefits of building to Passive House standards are obvious. There's not just the fact you're getting a quality build that is guaranteed to be warm, dry and comfortable due to detailed modelling of the design, there are the long-term health and cost benefits as well."
And Joe should know. He and wife Sarah are nearly 2 years into the planning and building of their own Passive House for themselves and their two daughters. Located on a rural site in Tahekeroa, north of Auckland, it has certainly been a labour of love, and the couple are excited to finally see the build starting to take shape. His contribution to the Healthy Homes Design guide is in the form of a case study on their journey to get to site, and the cost and value angles of a healthy home build.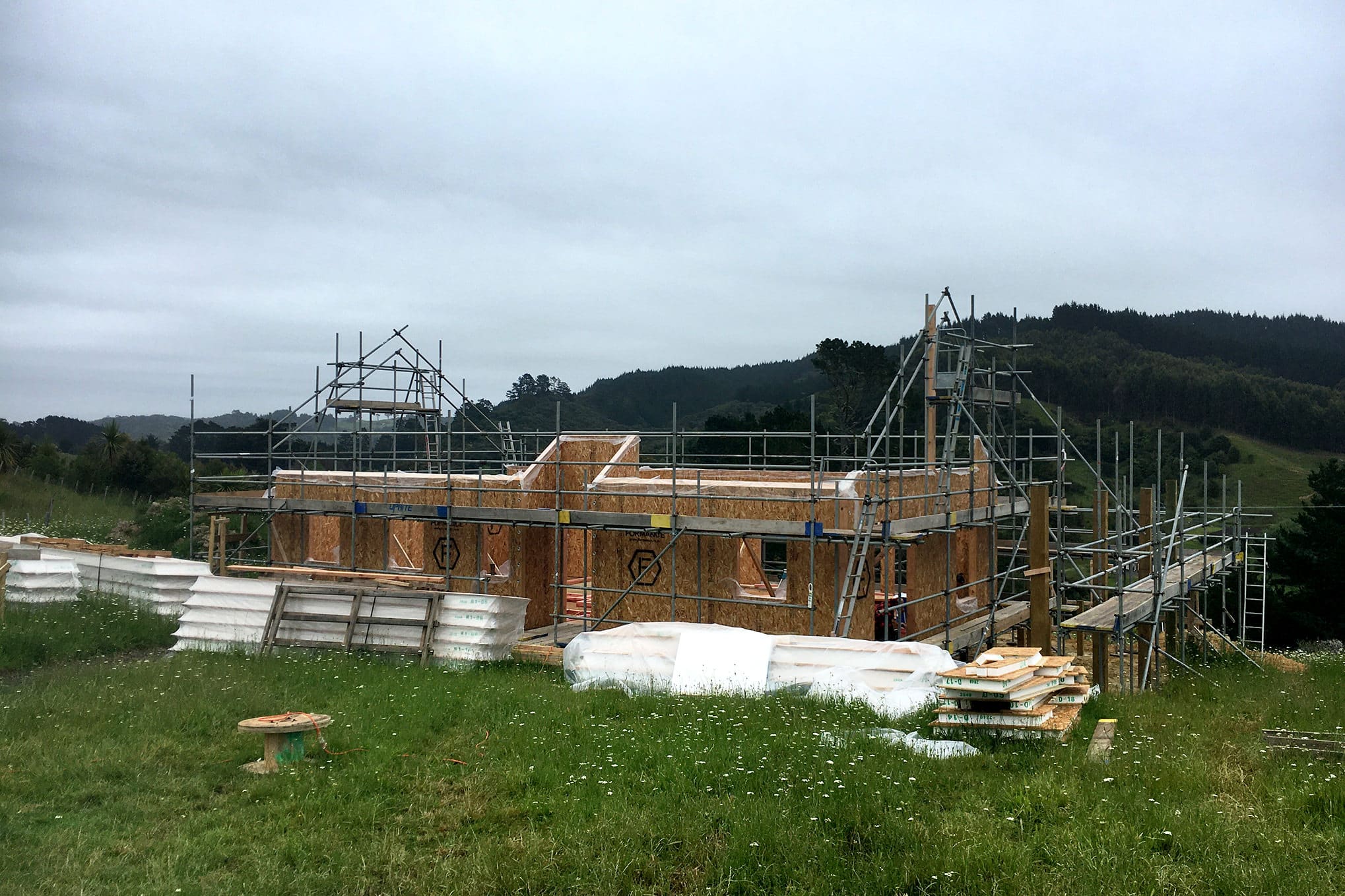 "It's been an interesting exercise to go through, and has taught us so much about how to best approach a Passive House build in an affordable way. The reality is that, right now, choosing better options when it comes to insulation and materials does cost a bit more. But there are ways to balance this by making sure you're putting your money in the right places and utilising every space in your home.
"To gain the bank funding we had our property re-valued on the basis of what the final result will look like. The valuer added a 12% increase to the property valuation because of the Passive House certification, the quality of the build and the value it will offer any future buyer: a warm, dry, healthy home with no condensation and lower heating and cooling costs."
Joe's advice to those looking at building a Passive House, or indeed any level of 'healthier home', is that the Healthy Homes Design guide is a good place to start.
"Most people don't know where to start. Using the guide they can look up every aspect of their home and find the 'good', 'better' and 'best' options – including pricing and long term benefits of each choice. Because this version is aimed at those in the industry, it's very in-depth, but the Superhome Movement is currently working on a condensed version for the general public. They're also looking at a version for renovations – creating a healthy home doesn't have to be confined to a new build."
Joe's advice around cost is detailed within the guide, but essentially comes down to a few key factors: prioritisation, future-thinking, and space utilisation.
"Think about where you're putting your money. The most important thing is to create the quality home you want – you can always upgrade things later. Put your 'future-thinking' hat on: what's the outcome you want now, and what can you come back to later? Once you're in the house you can get it valued and you'll have the equity to borrow more for the finishing touches.
"Also, make sure you're utilising all the spaces in your home. Many kiwi homes have huge trussed roof areas made that are essentially unusable space. We're working with a client right now who's building a single storey Passive House, and I've recommended that we design the structure to allow him to use his roof space as a rumpus room for his kids, adding a significant amount of usable space. With a bit of forward-thinking and planning, you can create a smaller home that is functional and feels more spacious."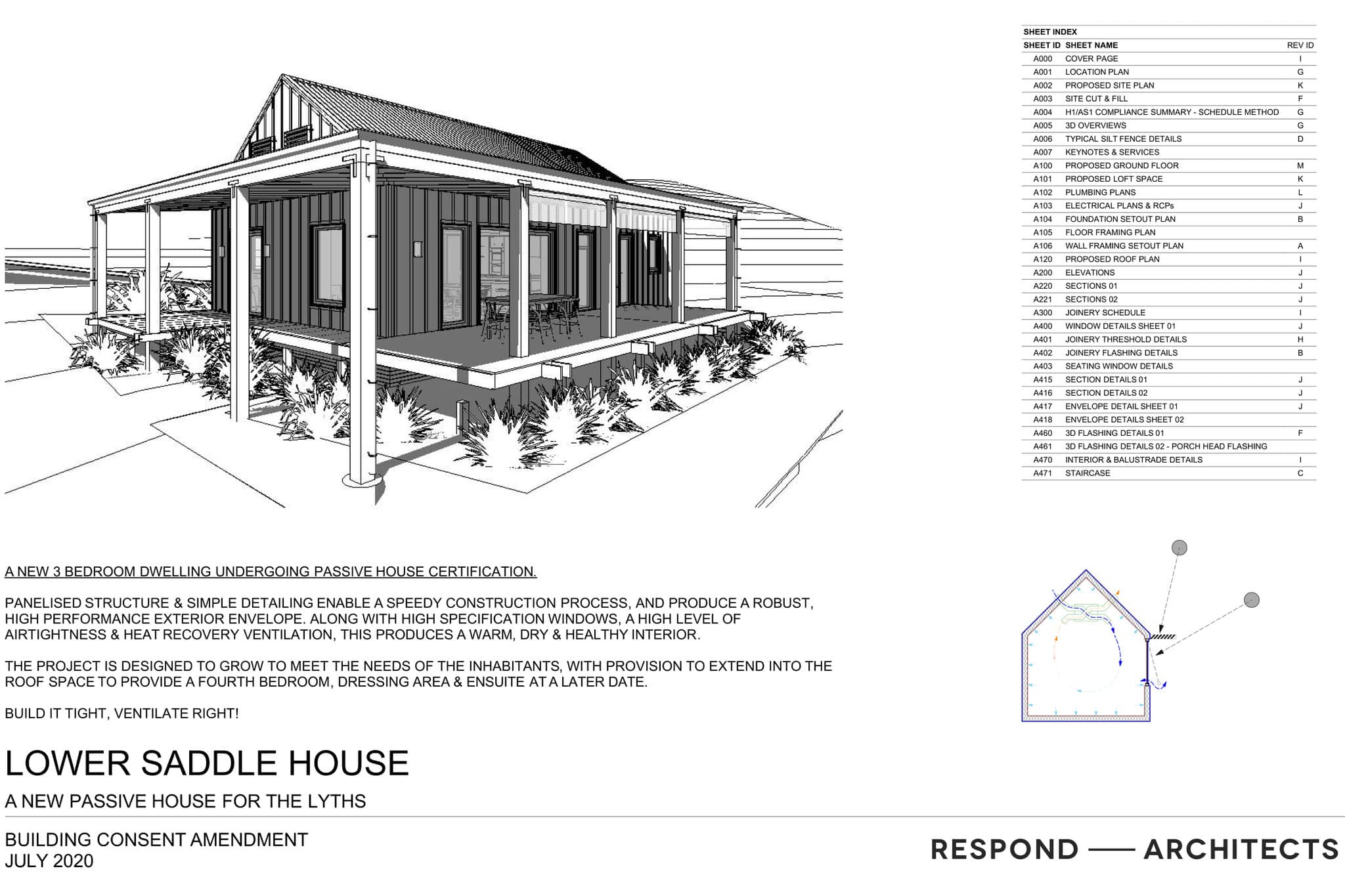 Now that Joe is a certified Passive House designer, Respond are able to offer this as a specialised option for those looking to build.
"We can now design Passive House certified homes and other buildings for our clients, using the official Passive House modelling and testing tool. As a company our plan is also to offer thermal modelling for all our projects, Passive House or not. It means our clients can see where their building sits in terms of performance, and we can show them how by spending a little bit extra in certain areas they can make huge thermal performance and long-term cost gains."
When it comes to the Healthy Homes Design guide, Joe says it's a well collated resource and hopes it will drive more builders and architects to think about how to create better quality, healthier homes for kiwis.
"The best thing is that it's raising the awareness of what's actually wrong with our houses in New Zealand. For too long people have designed and built a certain way – there's a lack of understanding mixed with an attitude of 'this is just the way we've always done it'. That needs to change.
"It's about upskilling ourselves as designers and builders. Sure, it might be seen to be easier to do things the 'old way', but it's certainly not always the best way of doing things. The guide offers a stepped approach to improving your home or approaching a new build, and I think it's an exciting step in the right direction."