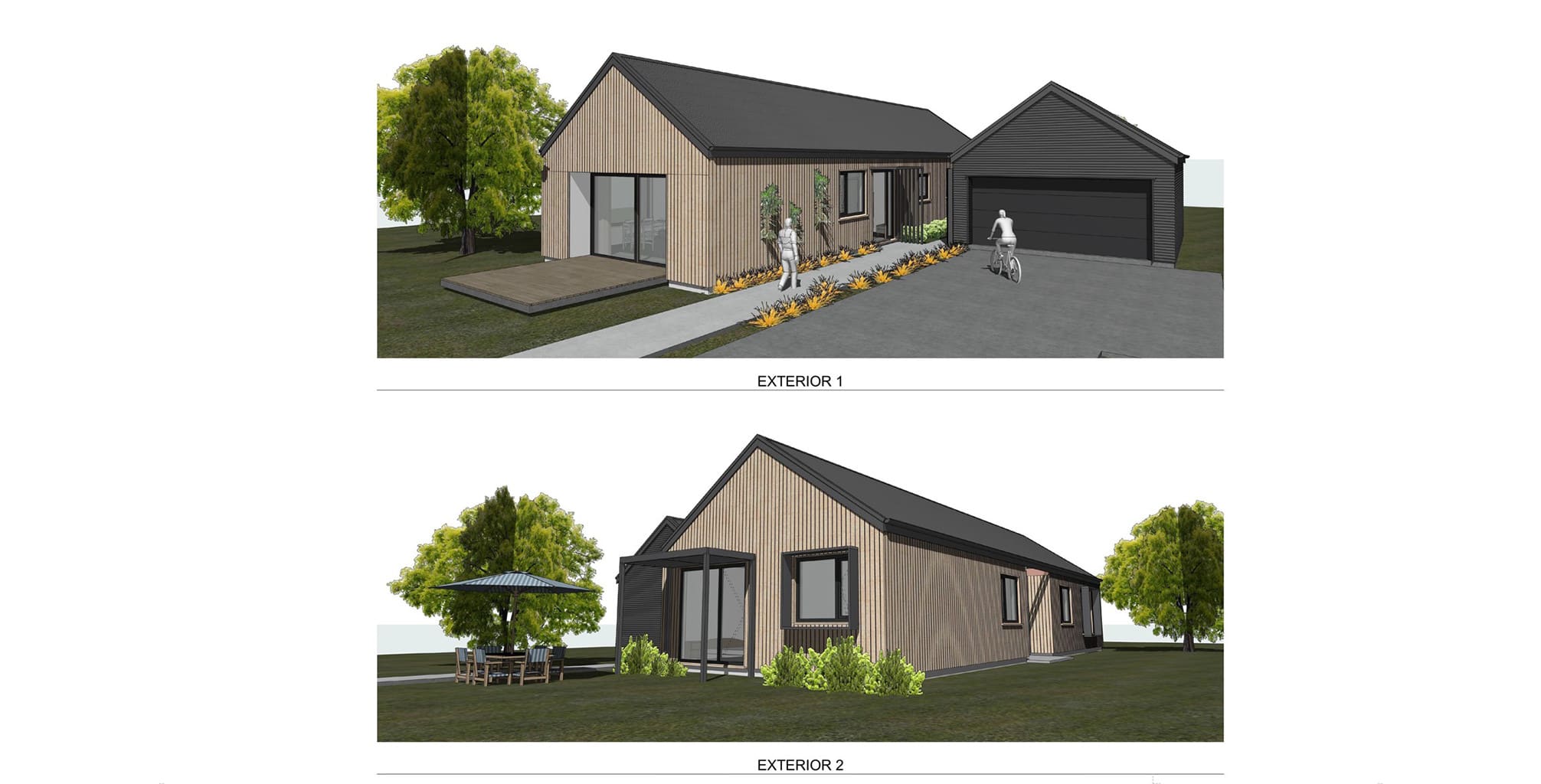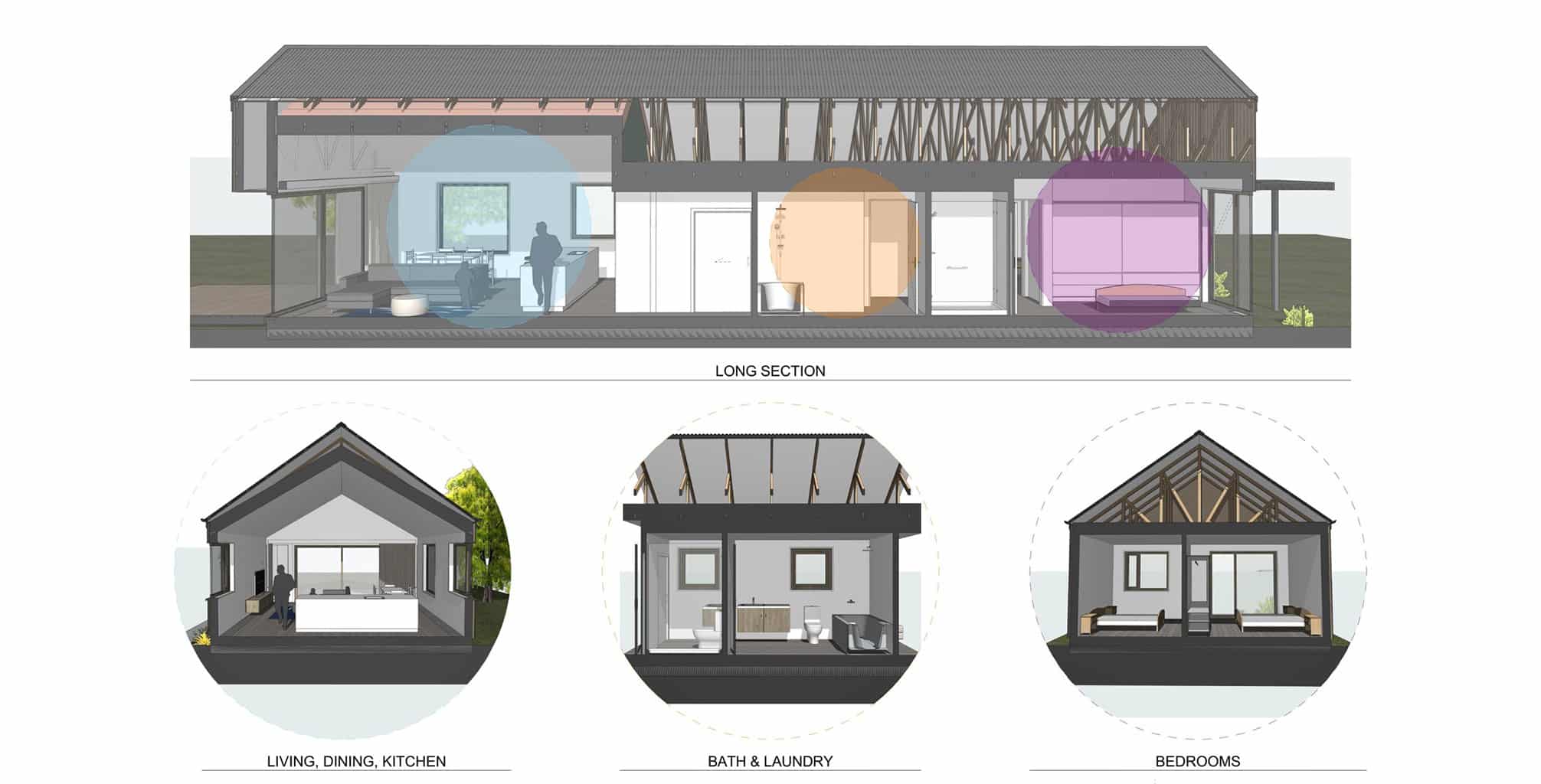 We are proud to collaborate with the Warm House Company to create two high-performance affordable housing designs.
The best way to manage construction cost is designing simpler, smaller, and smarter at the same time.
Creating a comfortable, healthy, living environment was the non-negotiable for these designs. The specification is tailored to Queenstown / Central Otago climate to deliver exceptional value to any homeowner. Overall, these homes provide superior warmth in winter and coolness in summer, a sense of quietness thanks to triple glazing and airtight construction, constant fresh air supply for better sleep quality and optimal productivity working from home, lower power bill to increase long term economy and more.
Let's talk about your next project