Pushing the Boundaries of Prefabricated Design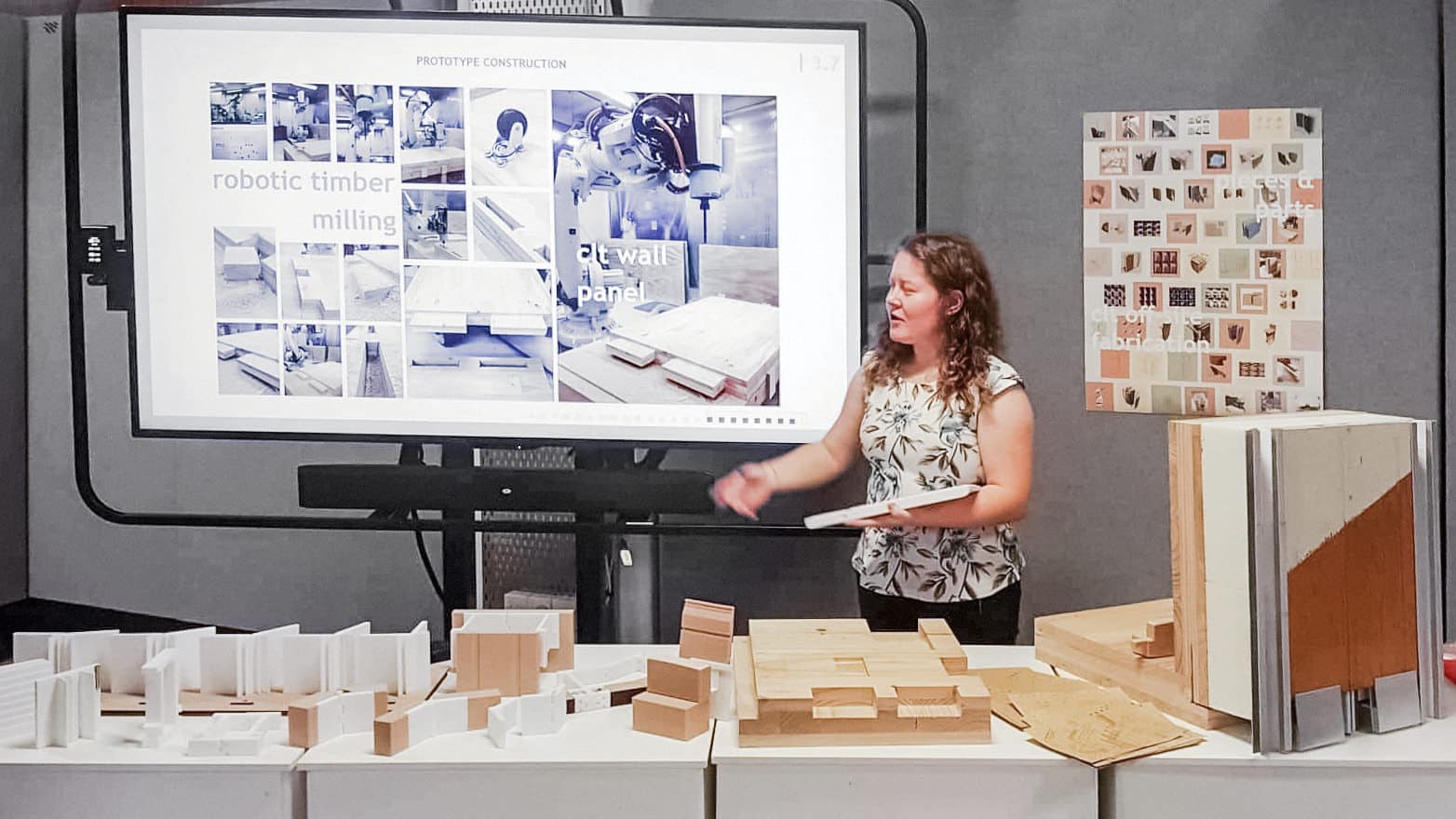 Emma Fell completed her Masters' in Architecture in March 2019. Now an architectural graduate at Respond–Architects, she was also recently selected as a Young Professional Advisor for the New Zealand Institute of Building (NZIOB). We caught up with Emma on her new role and her Masters' thesis, which attracted a great deal of attention from the building industry.
Emma describes herself as 'a driven person who likes to keep busy' – and busy is certainly something she's good at. At age 24 with a full-time job at a busy architectural studio, the NZIOB role and a number of sporting commitments, she admits she has a lot on her plate.
"I've never been one to 'coast'! I like to push myself and discover what else I can do. I used to play indoor hockey for New Zealand, and still play both indoor and field hockey, so that discipline is instilled in me. Sometimes it means I end up with too much going on, but I don't have the responsibility of a family yet, so I guess it's a good time to be busy!"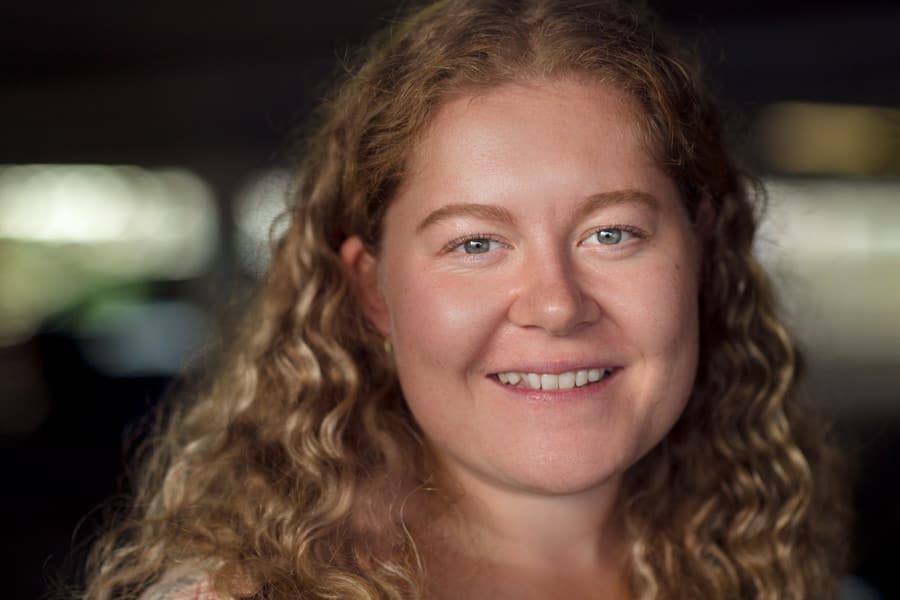 In her role as a Young Professional Advisor for the NZIOB, Emma is on a panel of young construction professionals tasked with bringing in fresh ideas and attracting a younger demographic to NZIOB events.
"The NZIOB is made up of different regional committees with two Young Professional Advisors in each," explains Emma. "We help organise events and give strategic advice around ways to cater for and attract the younger generation. The good thing is that I see myself as the target market – so it's easy for me to work out what might appeal! Most young people in the industry primarily want to build connections, get a foot in the door, so we organise events that bring people together.
"It's been tough this year with COVID, but it's also given us the opportunity to discover how we can do things better online. I've been tasked with designing a mobile app that will help people interact more easily online, so that's something I'll potentially develop over the long term."
Emma's involvement with the NZIOB began in her final year of study, as she worked on her thesis: PIECES & PARTS – An Alternative Solution to CLT Off-Site Fabrication. It was a topic that piqued the NZIOB's interest, and she was asked to speak at one of their events in Wellington.
"Being asked to speak at the NZIOB event was a real honour – and also quite daunting! But it was a subject I knew inside out, having lived and breathed it for the duration of my Masters' year."
A New Approach to Prefabrication
At the heart of Emma's thesis was the growing trend of prefabrication – where a building structure is made offsite, typically in a factory, and delivered in one or more pieces: saving time, labour and money. Emma noticed that prefab solutions in New Zealand ended at the structure, with builders still required to come on site to install cladding and insulation.
"I'd always been interested in prefabrication and saw a gap in the market for prefabricated cladding solutions. I wondered what would happen if I created a prefabrication system that was all inclusive: how could this change the market and the way things were built?"
Emma looked at designing a prefabricated envelope system using Cross Laminated Timber (CLT) – or panelised, prefabricated timber. She investigated how she could bring the CLT structure together with cladding and insulation, essentially resulting in a complete prefabricated product that would arrive on site ready to go.
"It was a technical choice of topic, so it was definitely encouraging when it received a lot of interest from the start. Normally you get one supervisor for your thesis, I ended up with three! One of them worked for a CLT manufacturing company called Xlam who offered to sponsor me and went on to donate 4.5 tonnes of CLT – an absolutely huge amount that had to be craned into the University workshop!"
Emma spent a lot of time researching her topic and speaking with industry experts from the likes of Prefab New Zealand.
"The CEO of Prefab NZ, Pamela Bell, was a huge help. I was able to attend a lot of their events and talk to other specialists. As a student it's hard to know if what you're proposing is viable, so it took a lot of knowledge, encouragement and support to help me work out that I was on the right track."
Emma wanted to use the donated CLT to build a model of her proposed design, but knew she needed money to make this happen. So, when she saw an advertisement for an NZIOB grant, she jumped at the chance – applying and going on to win a $10,000 scholarship.
"The grant was for research in an area applicable to the New Zealand building industry, so my thesis was a perfect fit. They money allowed me to really test my design theories, which I couldn't have done otherwise. It also helped fund a trip to RMIT University in Melbourne, where I presented a conference paper I'd written. This gave me the chance to speak to more industry experts and get valuable feedback that helped improve my thesis."
Emma set about creating models of her design solutions. She researched the best, most sustainable insulation and decided on a form of rigid insulation made from wood fibre – not widely used in New Zealand.
"Rigid wood fibre insulation is used a lot overseas, but at the time there was only one building in New Zealand that contained it. I contacted the owner and it turned out she was on the New Zealand Green Building Council. She was so helpful, even sending me some offcuts of the wood fibre product left over from her house."
Emma's design affixed the rigid wood fibre insulation to the CLT, followed by a membrane layer. A lot of her work focused on designing a cavity system between the membrane and the cladding.
"I wanted to enable any type of cladding to be attached to the prefabricated CLT/insulation solution, so I designed a universal aluminium cavity system which I named 'the clip system'. One side attached to the structure and the other to the cladding, where it clipped together. Thanks to the funding I'd received I was able to make a 1:1 scale model, allowing me to validate my system."
Emma's solution not only pushed the boundaries of prefabricated design, but offered efficiencies not seen in traditional buildings in New Zealand.
"Because I essentially moved the insulation outside of the structure, thermal bridging was eliminated. A typical timber framed building has insulation inside the gaps of the frame, so there are a lot of thermal breaks. Having continuous exterior insulation stops this. I don't know why we don't use it more in New Zealand, but I guess that's the question I was asking in my thesis: why not?
"I think that's why my project gained so much attention – it made people question why this isn't something we're already doing. I believe innovation is so important, but it's sometimes scary to take on the risk and liability of saying 'this might not work, but let's try it anyway'."
Emma says her research was always intended as a 'stepping stone', and that more needs to be done before her design can be turned into an actual product.
"Someone needs to take my work and develop it. Actually, the year after my thesis, one of the fifth-year master students took on part of my research and started looking further into connection techniques between CLT panels, so it's great to see it continuing in some way.
"I also make sure I take the knowledge I gained and apply it where I can in my role at Respond Architects, as well as with the NZIOB. I don't claim to know everything about my thesis topic – it was a huge learning experience and I'm still learning! That's why I like putting myself out there, talking to people, listening and asking questions. Being part of the NZIOB opens me up to what others are doing and what's possible. It's really exciting."