Architecture as a response to its surroundings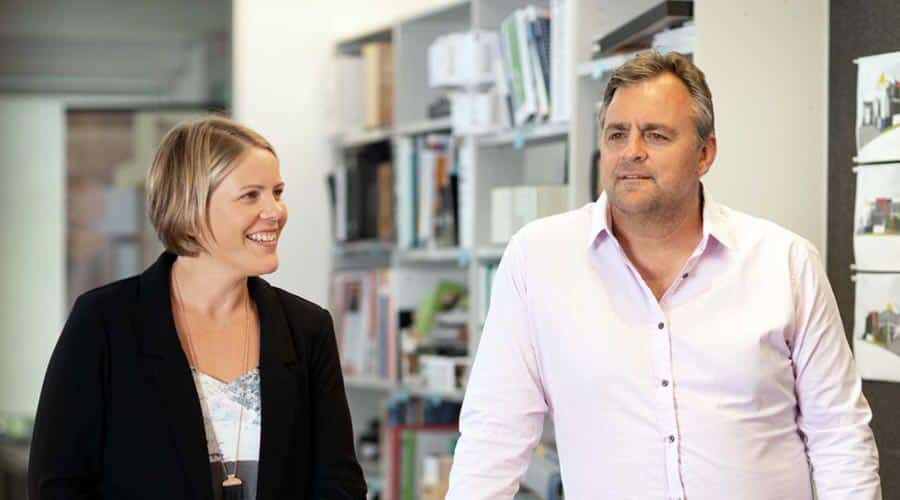 Respond Architects has come a long way since starting out as a team of two in 2009. We talk to Directors Mark Gribble and Natasha Cockerell about what makes the architectural studio different and what the future holds.
When Natasha joined Prendos in 2009, she made up one half of the company's architectural team. New Zealand's 'leaky home' issue was firmly in the media spotlight and Prendos had become renowned for identifying and remediating buildings that had gone wrong.
"As designers, most of our work stemmed from weathertight issues," says Natasha. "This meant we were kept busy drawing up and detailing solutions – ultimately delivering architecture that would perform in New Zealand's unique environment over the long term."
Mark joined the team in 2011 and they continued recruiting talented architects and designers from around New Zealand and the world. By 2016, with 16 people on board and a range of new work coming in, they made the decision to rebrand as Respond Architects.
"We'd developed into an architectural studio in our own right," Mark explains. "Our work and client base were diversifying and broadening, and we decided it was time to show we were about more than just designing weathertight solutions. We came up with the name Respond. It's not just an acronym of Prendos, but represents our philosophy that architecture should act as a response to its surroundings: people, place and context."
Natasha agrees. "A design isn't something that just comes from within your head. Good architecture should respond to the environment, the requirements of the site (such as typography, views and surrounding properties) and to the owners' needs, or how they want to use the building. For commercial projects, we could be responding to a company's branding, philosophy or line of work; for education projects it's about the school's pedagogy and relationship with the wider community.
"Our job is to design a space that's right for our clients, not just a beautiful building. That's why it's so important to ask the right questions before you start designing. For residential jobs Mark's favourites are 'how do you want to live in the house?' and 'what's the most important room to you?'. It helps people think about what they want the end result to be, not just what they think they want on paper."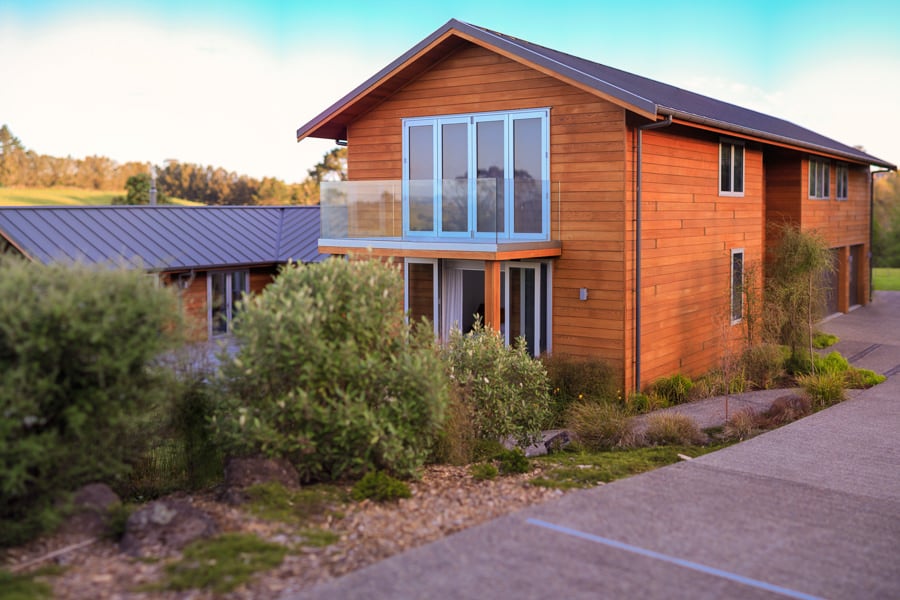 Today, Respond is made up of five registered architects, two senior designers and a number of intermediate and junior level designers and graduates. As Mark says, this breadth and depth of knowledge brings many different skills to the table.
"Some of us have been here for a long time, so we've built a really strong architectural knowledge base which we try to pass on to new staff. We're also lucky in that we can draw upon the knowledge of other specialists within Prendos – such as senior building surveyors who have a strong technical understanding of buildings. Equally, some of the younger team members are real whizz kids with rendering, photoshop and 3D, so they make sure we're up to speed with the latest technology."
One thing that stands Respond apart is their firm commitment to training and mentoring younger staff. As a result, they have many young designers applying to work with them.
"We're getting a reputation in the market for developing young talent and helping new designers gain their architectural registration," says Natasha. "It not only ensures we're bringing in fresh design ideas and the latest architectural concepts, but fosters a real team spirit. We invest in everyone's development – everyone is valued."
Another way Respond differs from other architectural firms is that they're not constrained by a single style of architecture.
"We see so many good architects out there who have one strong architectural style," says Natasha. "People only go to them if they're looking for that style of house, so they become pigeon-holed. We don't want to be restricted with the type of jobs we get or the people we work with.
"Also, a lot of mid-sized architectural practices have the Principals or Directors doing all the designing. We don't work like that. We have five registered architects and two senior designers all with naturally different styles, so our clients get a real variety of design. We challenge and review one another's work, so we can add value and look at things from different angles."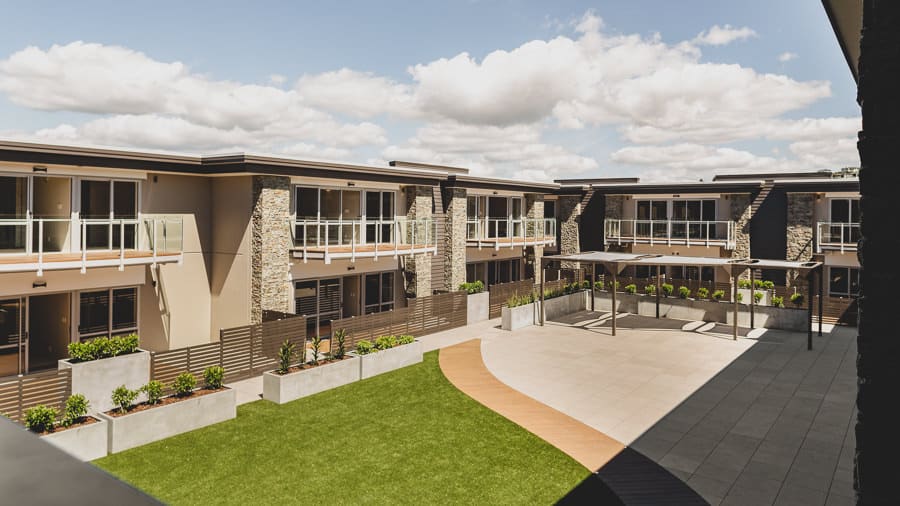 The team's background in remediation means they have an innate understanding of what makes a building work and how materials will age over time. But, while this knowledge feeds through all of their designs, Natasha says it certainly doesn't restrain their creativity.
"We always look at how a building will work structurally and where we're going to have to take additional precautions. But there's a balance between understanding where risk lies and not making the design too conservative. We're not scared of including higher risk elements in our designs, such as flat roofs or parapets, but when we do we factor that into our process. We know we'll need to spend a bit more time detailing to make sure it actually works.
"Prendos's surveyors are often called back to buildings 10-15 years after they're built, so unlike most architects we get a chance to see how materials have deteriorated over time and what happens if they're not maintained properly. It gives us a unique understanding of how buildings perform in different environments and what maintenance will be required – knowledge we always pass on to our clients when making design choices."
So, where to next for Respond Architects? Mark says they're continuing to grow in the commercial and multi-unit residential spaces – primarily terraced housing and low-rise apartments.
"We have the technical and design knowledge to work on multi-level buildings, and because Prendos Director Philip O'Sullivan is on the Auckland Council Producer Statement Author Register for façade design up to six storeys, we're able to design buildings of this height without requiring a façade engineer – which can cut costs and timeframes for clients.
"Educational design is also really important to us. We've built a great relationship with the Ministry of Education over many years and we're starting to work for private education clients including schools, day cares and kindergartens. Whether it's remediation jobs, new builds or the redesign of older buildings into new Innovative Learning Environment spaces, we have a lot of experience and are well positioned to continue to grow in this area."
The team are passionate about new technologies, and see passive housing and sustainable design as the way of the future. It's something Natasha says they'll be focusing on over the next year.
"We'll be looking at how passive housing relates to commercial and school buildings: having thermally high performing buildings that are well ventilated, comfortable, low energy etc. We're also interested in Cross Laminated Timber (CLT) – where pre-fabricated panels are developed off site and put together on site, a bit like a big dolls house! Speed is so important in the current construction market, and CLT makes things a lot quicker and isn't affected by the weather."
When it comes to growing the business, Mark says their goal is to slowly step forward rather than take massive leaps.
"We want to keep the team relatively small and manageable, but at the same time we're looking to work on some quite substantial projects so we need the depth to cope with them. Our goal over the next couple of years is to have Respond Architects wherever there's Prendos – which means hiring architects in our Wellington and Christchurch offices. Prendos and Respond are a complete package, which is one of the things that appeals to many of our clients. We see a real opportunity to offer that in all of our main centres."