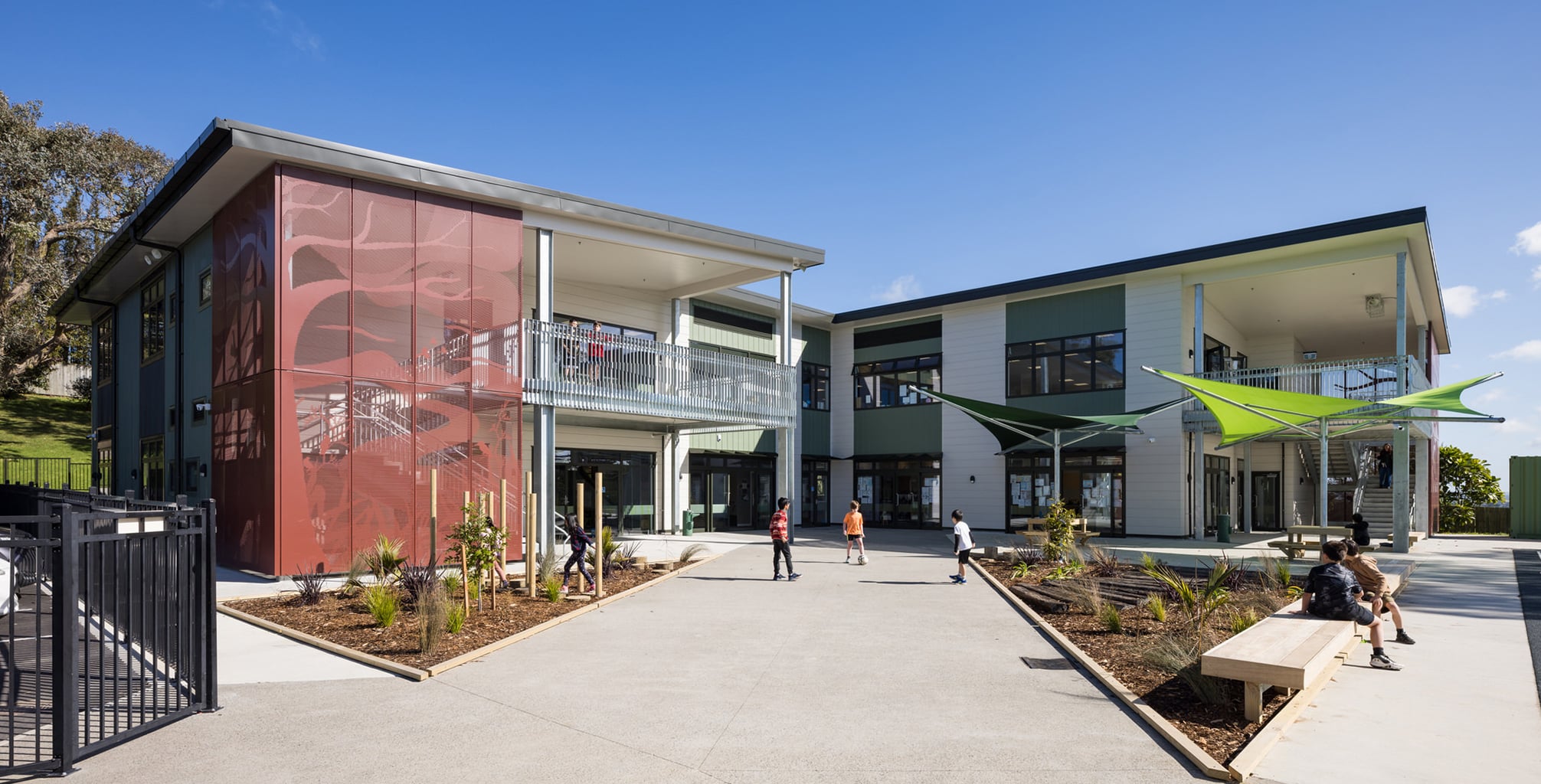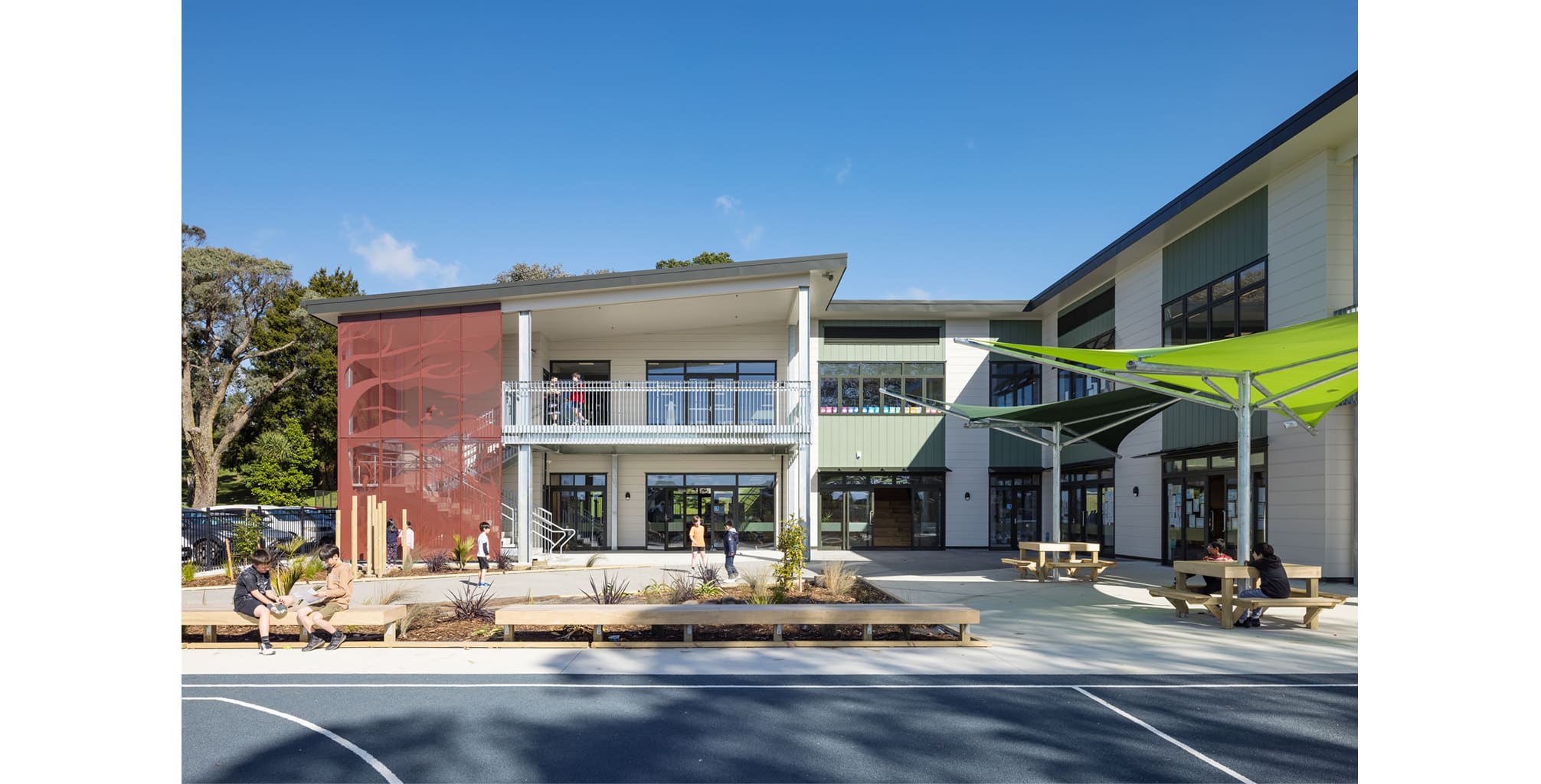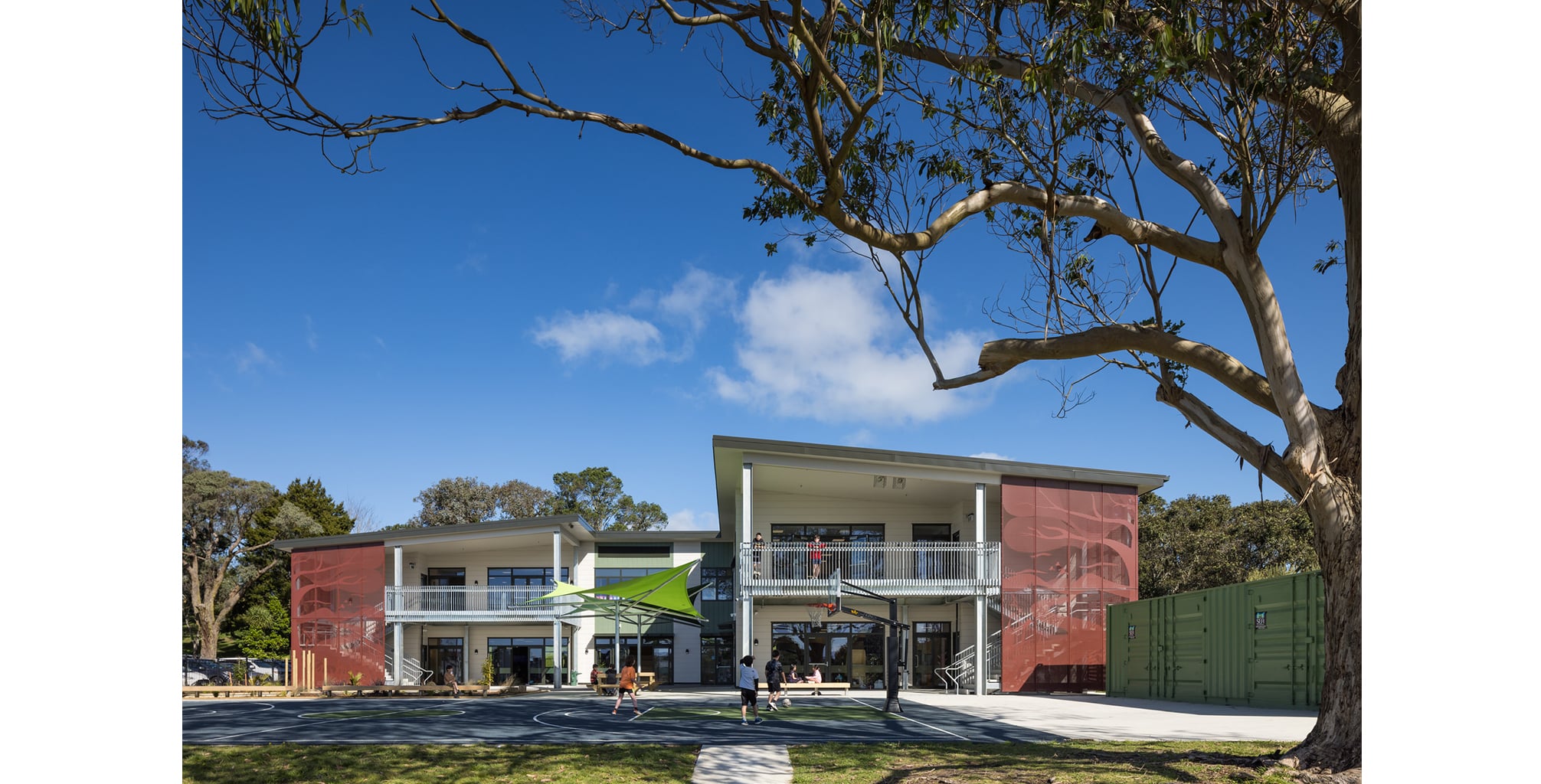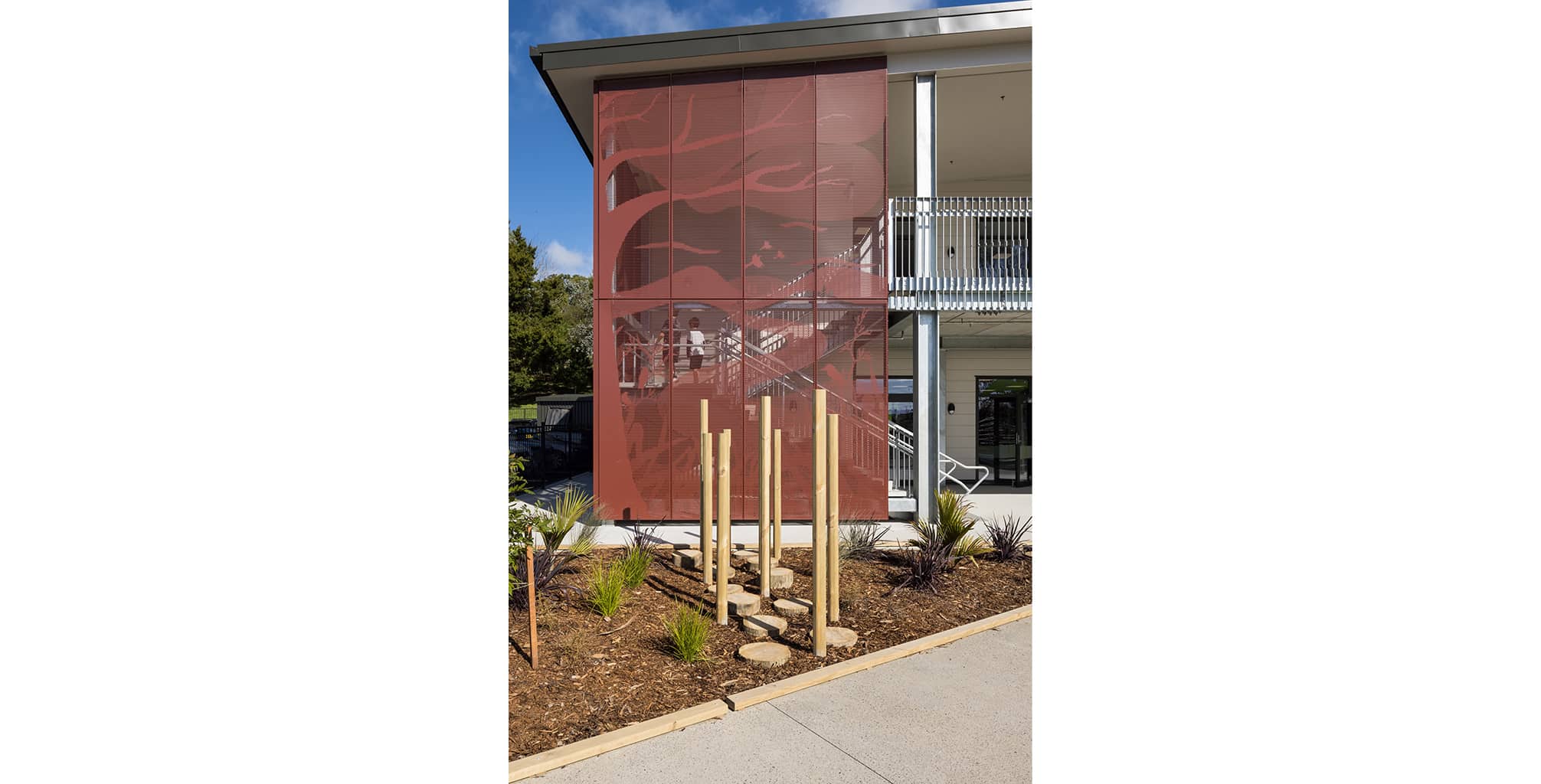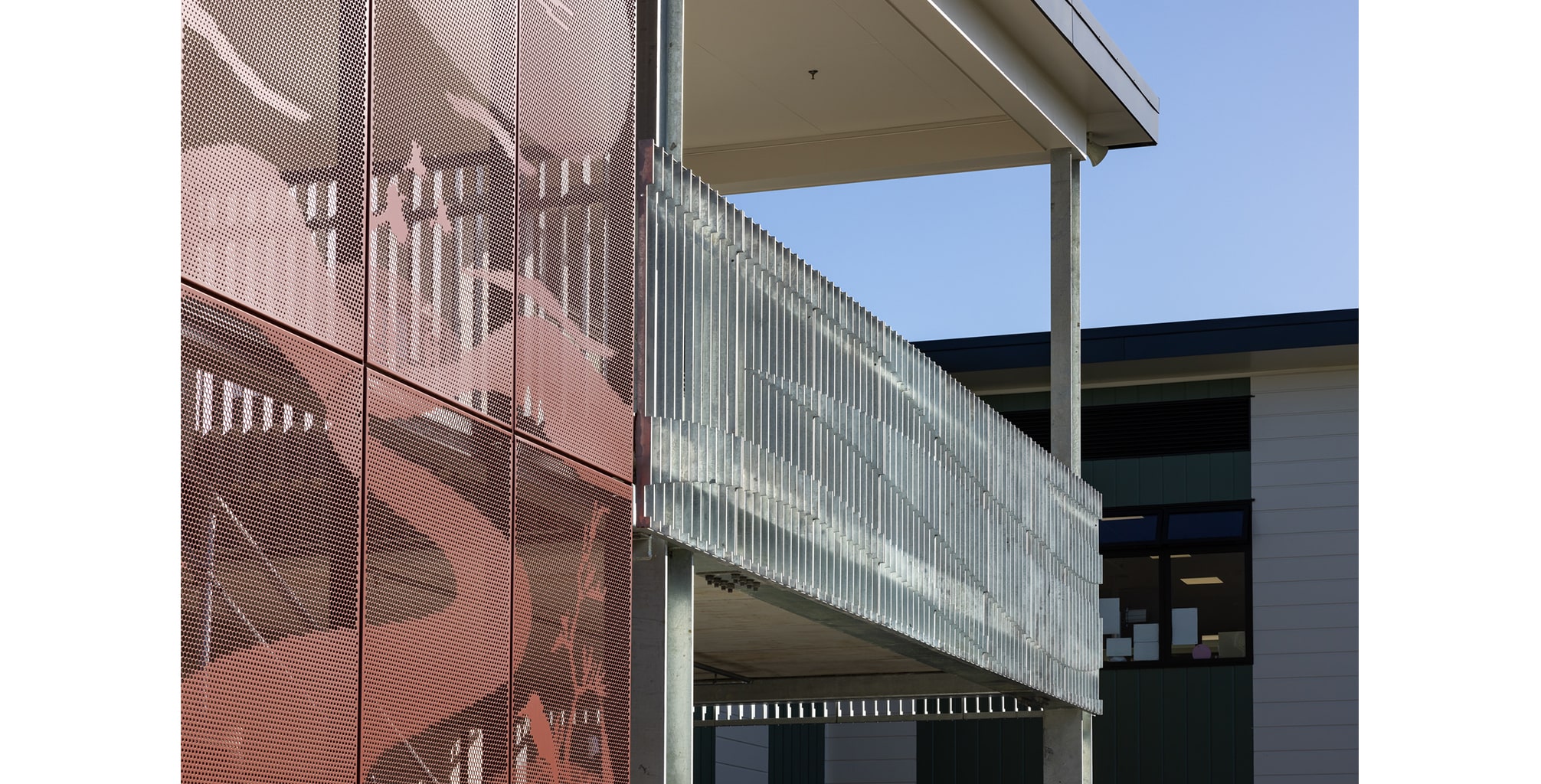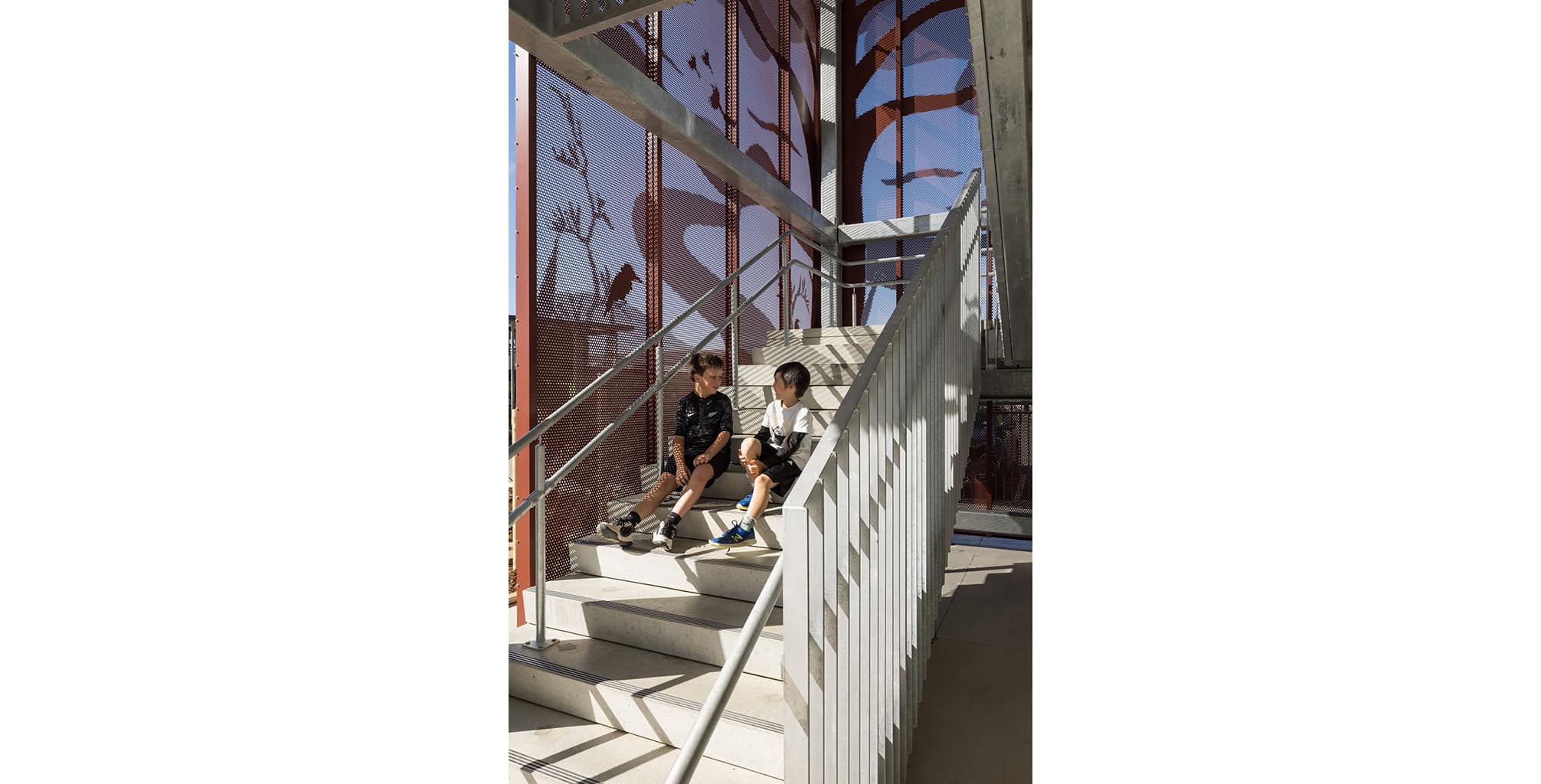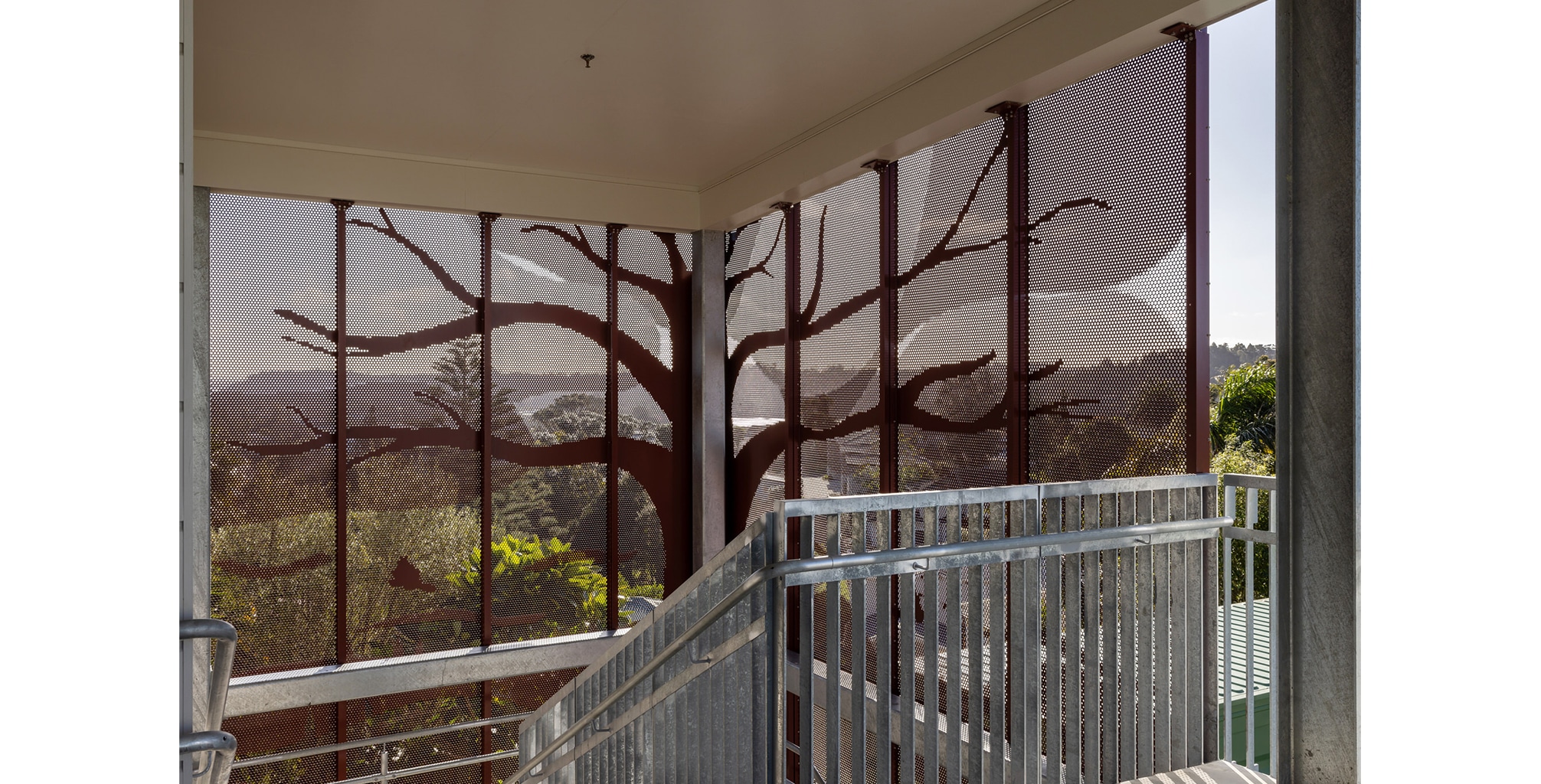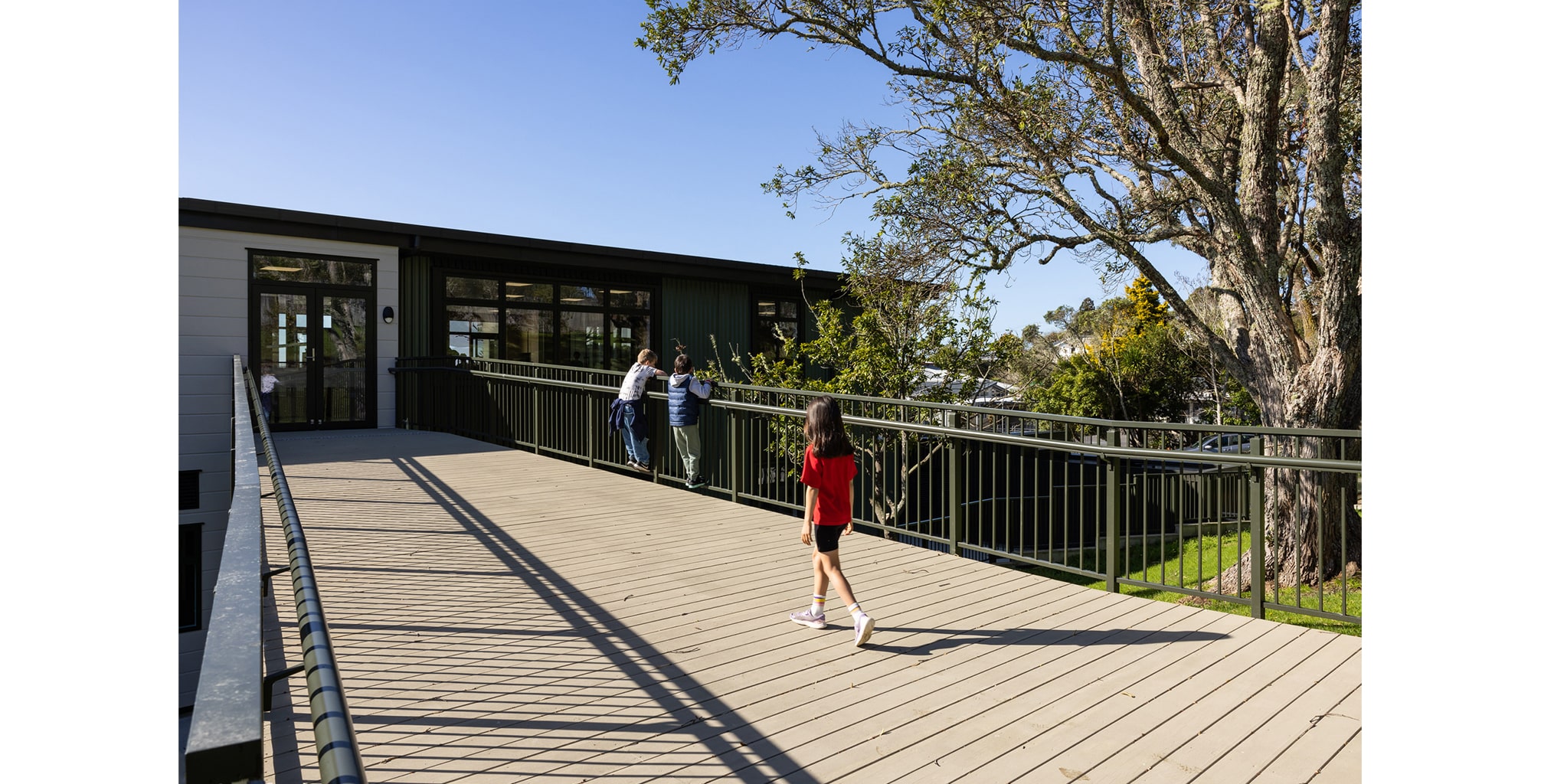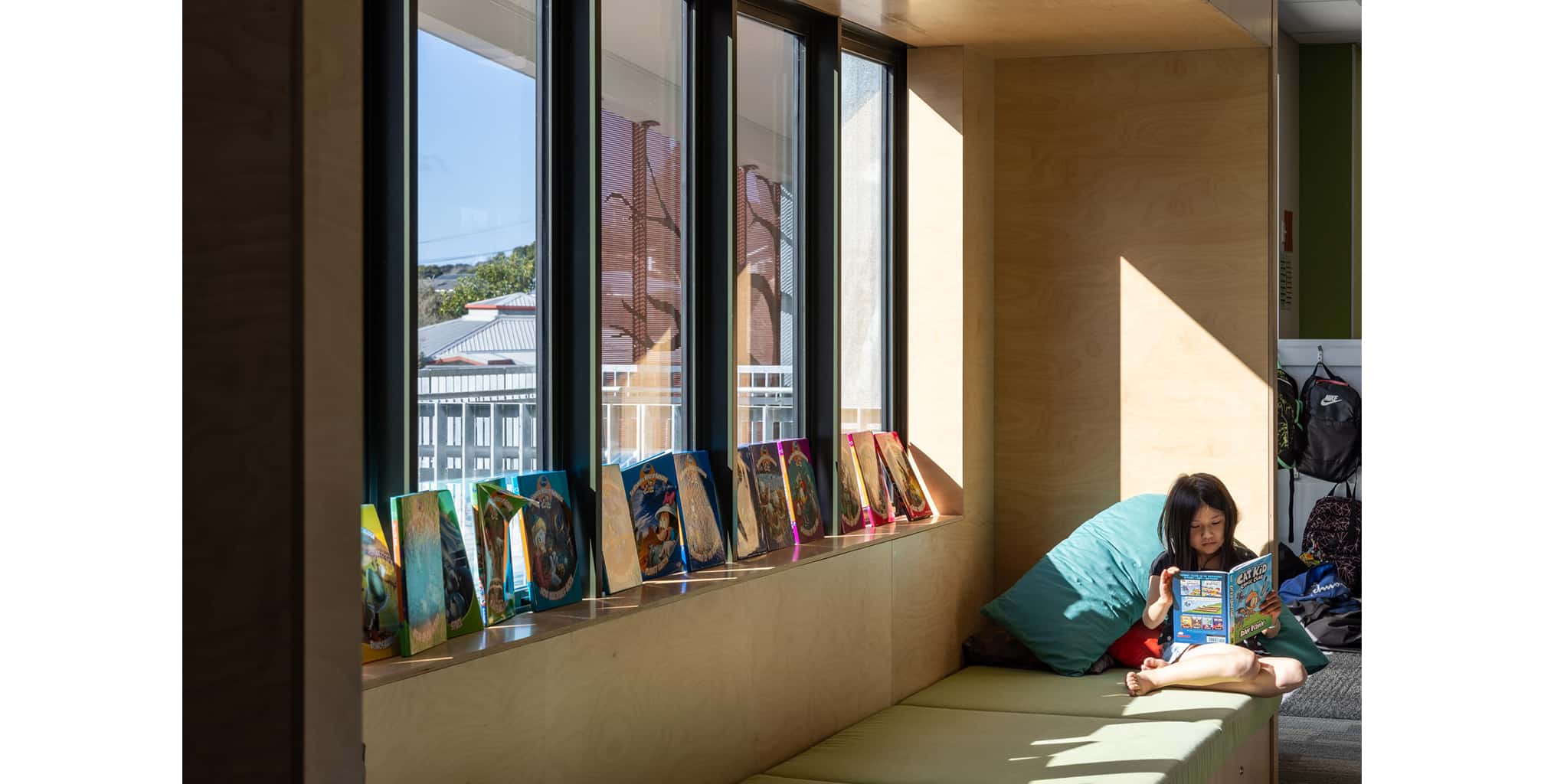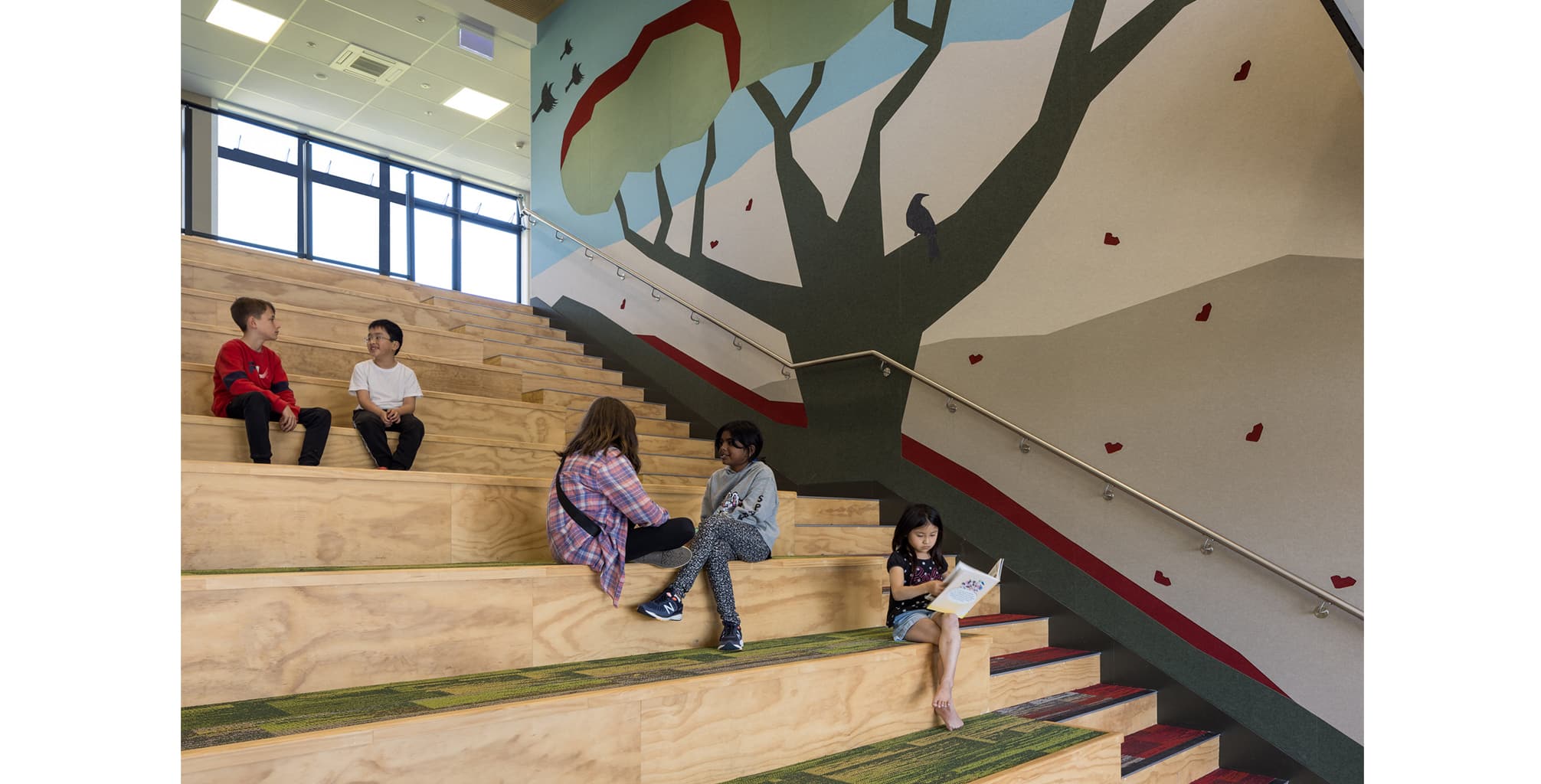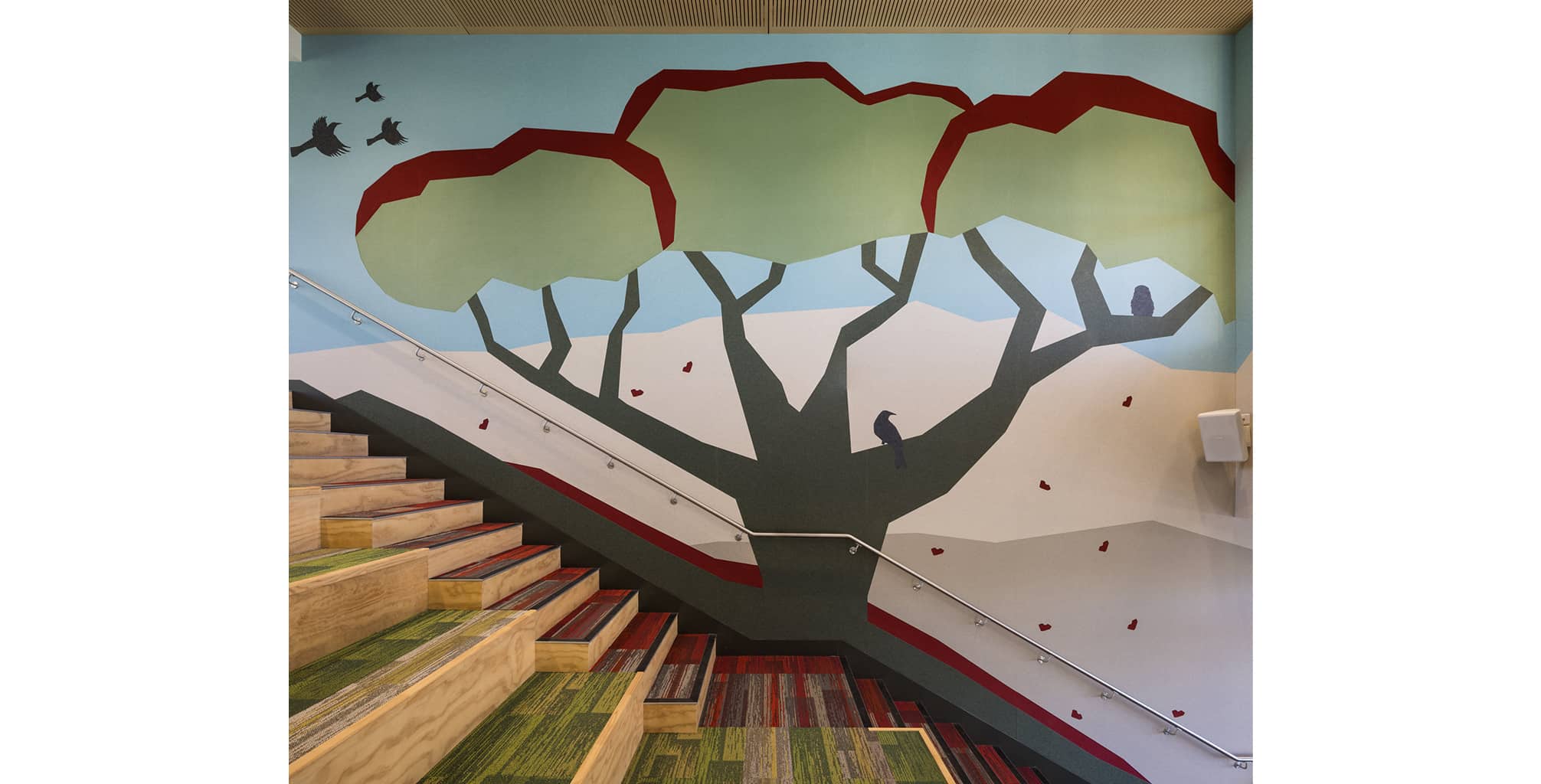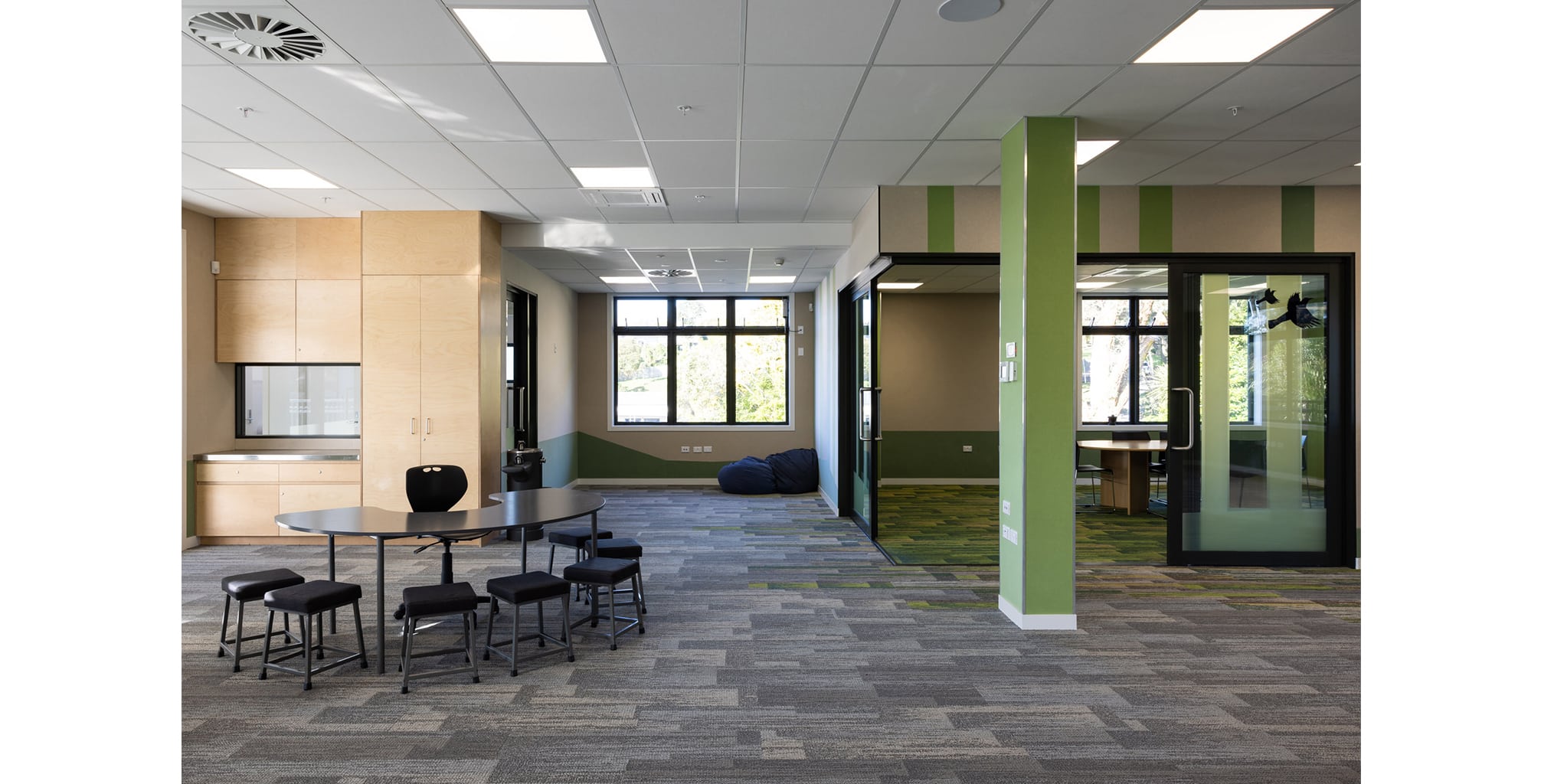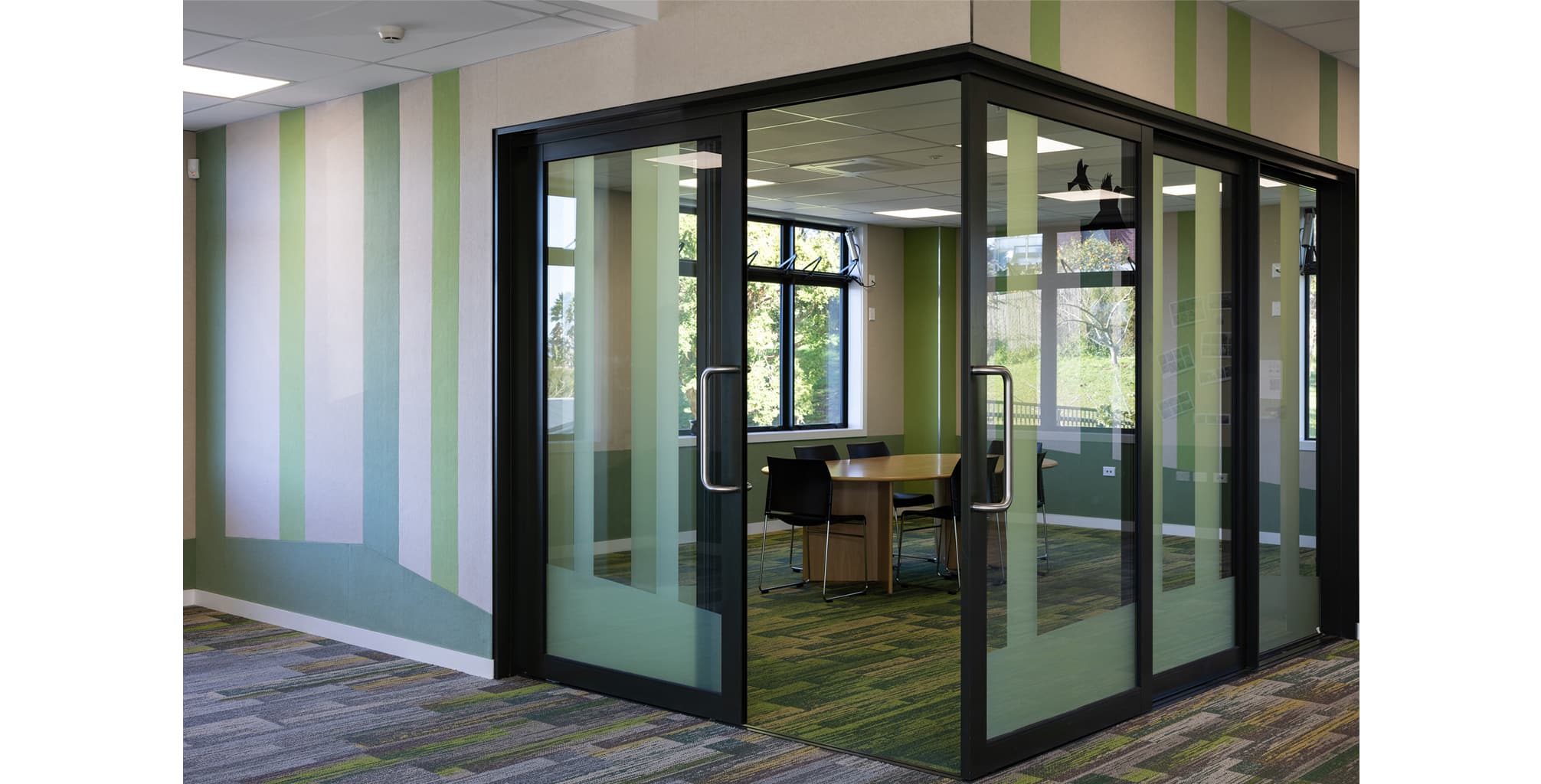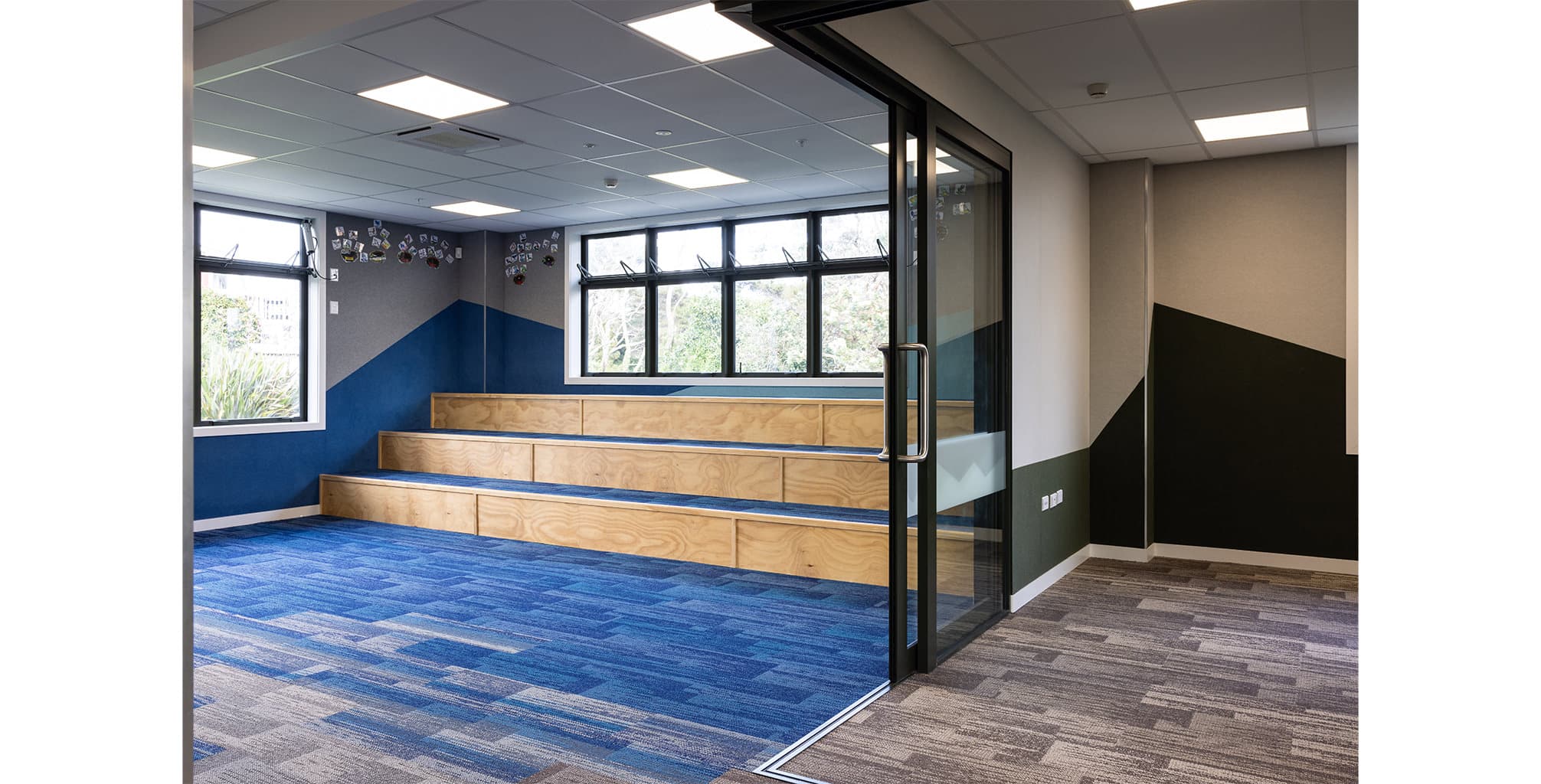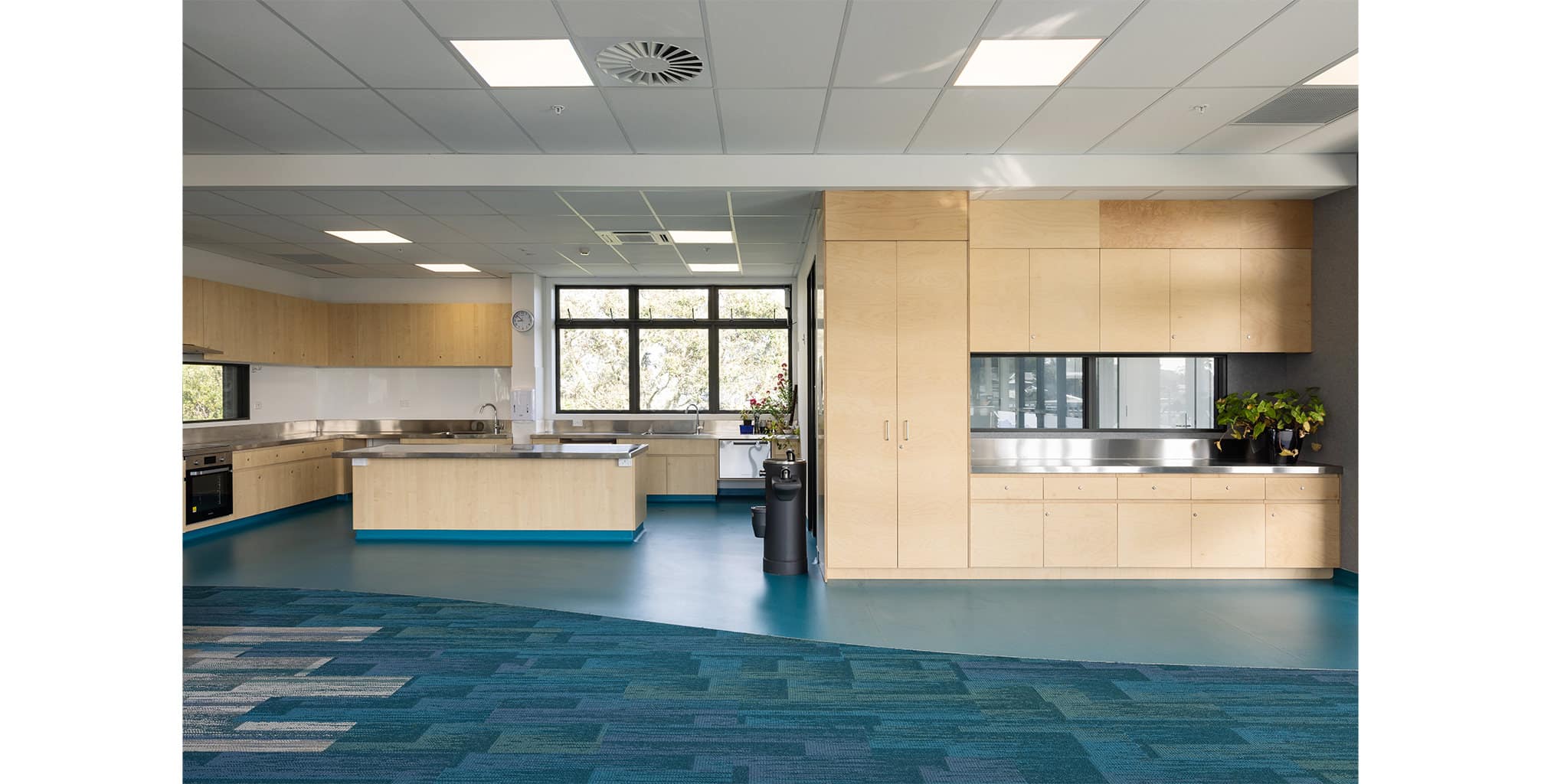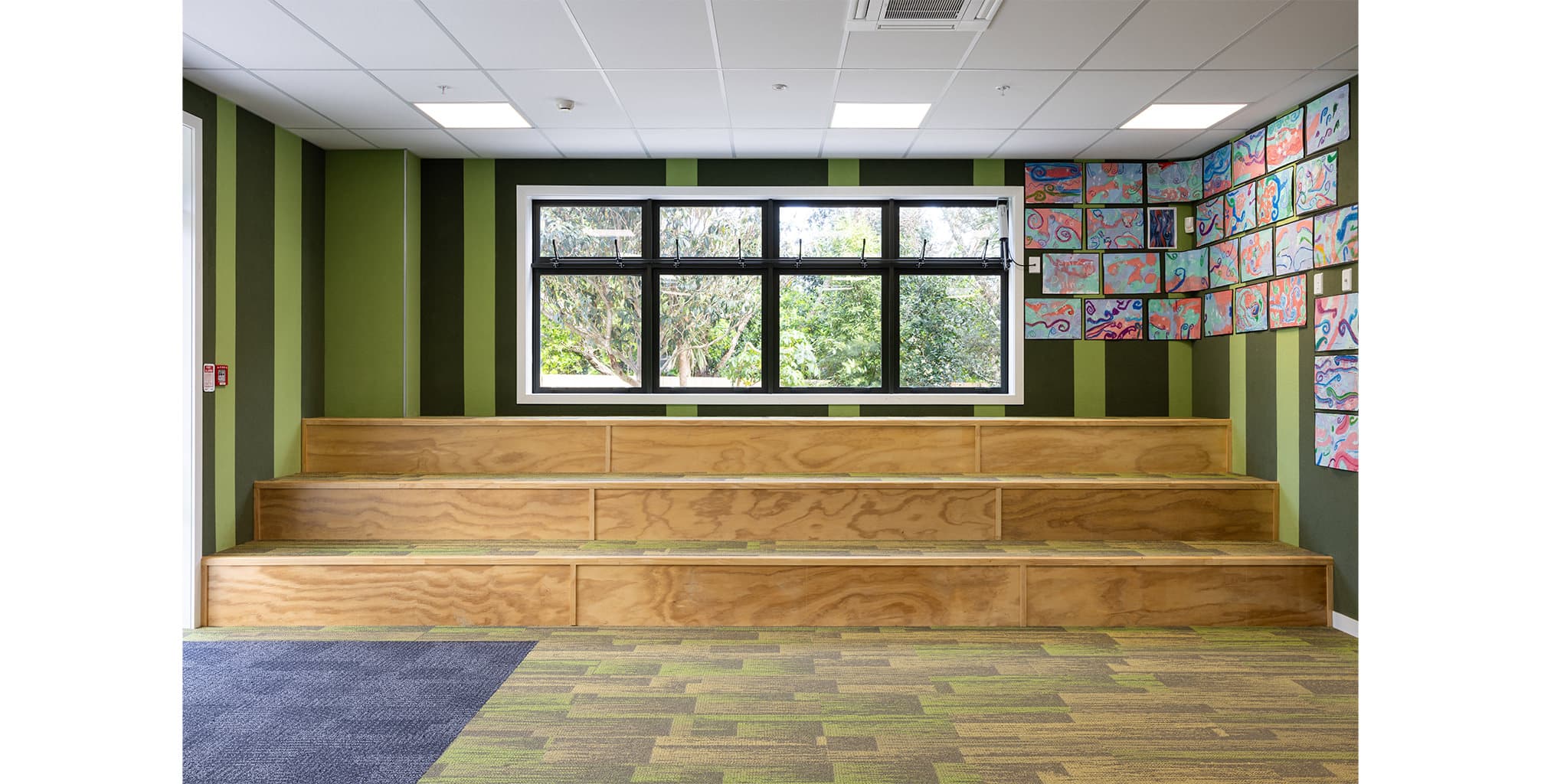 The project aims to provide a high performance, low energy and healthy building for the environmentally conscious school. It includes a balanced mechanical ventilation system to provide a constant supply of filtered fresh air, while removing stale air, moisture and CO2 to ensure the children and teachers are working in a healthy environment. The system includes heat recovery to mitigate the energy requirements for heating, and opening windows throughout allow user comfort and control, without having to rely on them for ventilation.
Thermal bridging and cold spots are avoided with structural thermal breaks in the steel structure, a warm roof system, continuous under and slab edge insulation and adequate levels of wall insulation. The project was thermally modelled to assess performance and overheating, leading to active cooling being included to manage the interior temperature in summer when needed.
The interior spaces plan for the future as the school grows, with teaching and breakout space in a variety of sizes and types, and a centralised social staircase and gallery space. Exterior learning spaces are accessible from both floors, and a rear bridge connects the building back to the bank and orchard beyond.
Photos by Mark Scowen
Let's talk about your next project