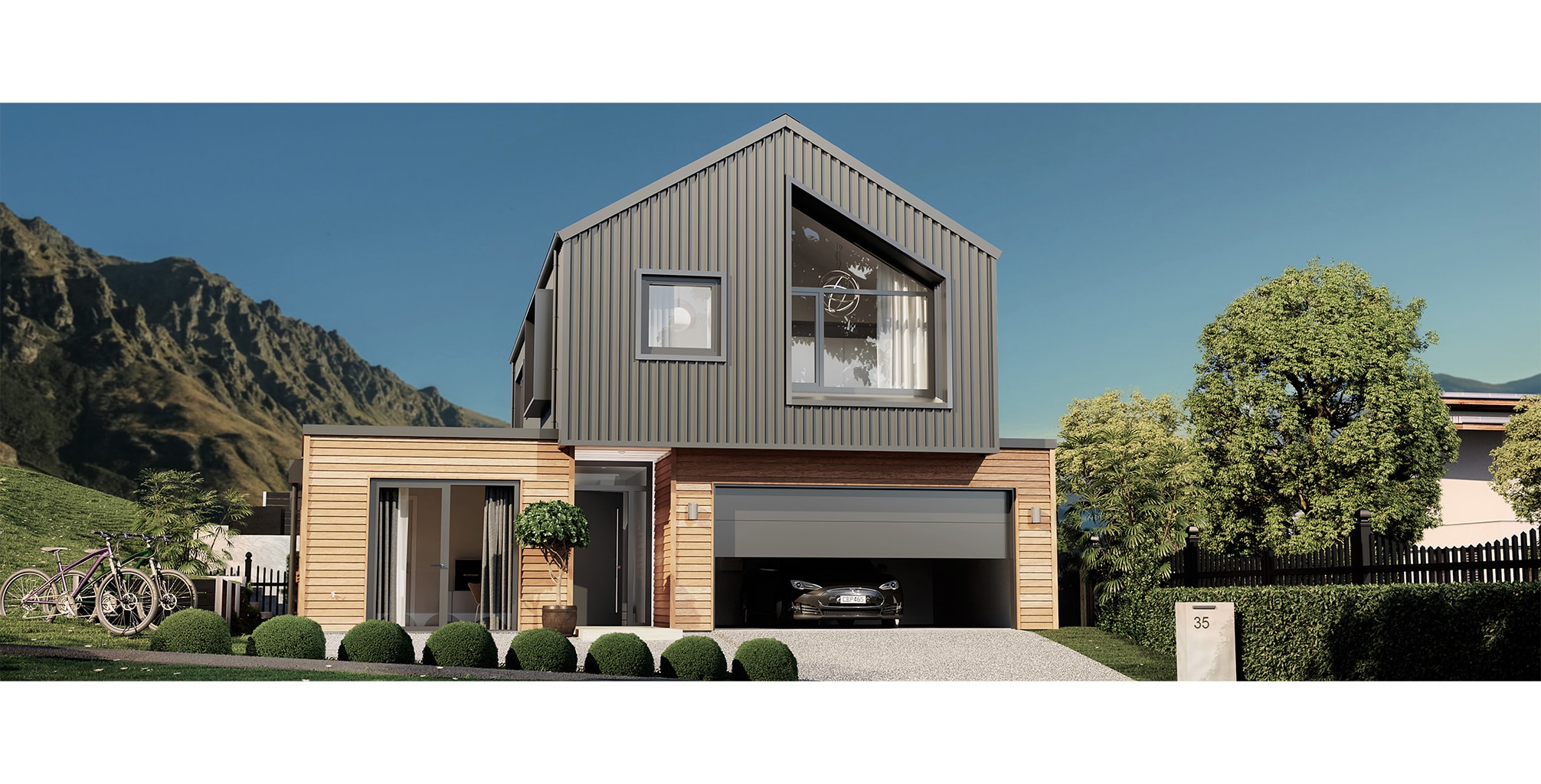 With great pleasure we teamed up with Green Homes Queenstown to produce one of the best performing show homes in the South Island.
The 3-bed, 2.5-bath, open plan living house including a one bed residential flat. A Home and Income arrangement fulfil the Kiwi dream.
The value in this home can also be found behind the scenes. Targeting Homestar 7 standard, achieving R4.0 insulated slab, R4.4 wall, and a R6.2 roof, this thermal envelope is far exceeding NZ standards. High performance PVC windows with Low-E, argon filled glazing to further improve the thermal comfort in Queenstown's harsh winter and summer. There is a central heat recovery ventilation with ducted heat pump to provide constant fresh air and the greatest heating efficiency. The airtight construction further improvements to the energy efficiency, quietness, and the longevity of the building itself.
The building is thoroughly energy modelled in PHPP software and we are on track to achieve Homestar 7 rating.
Let's talk about your next project