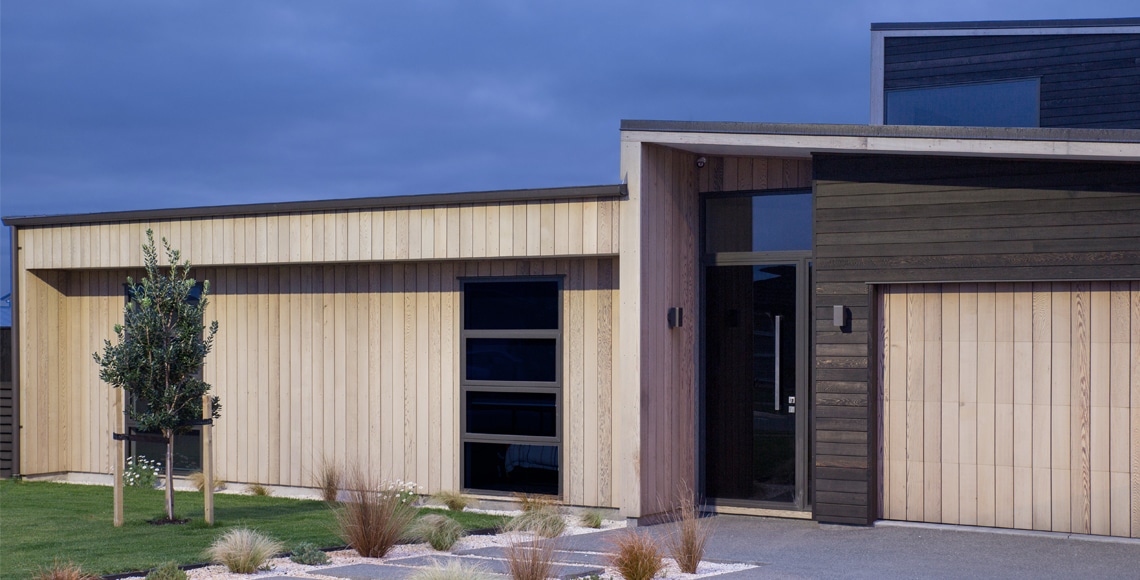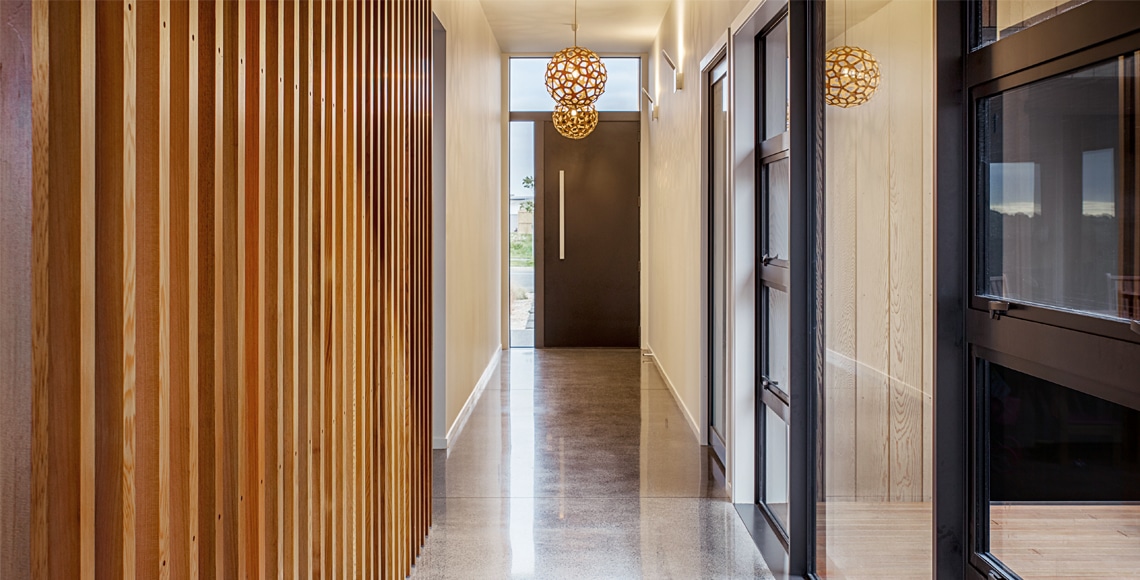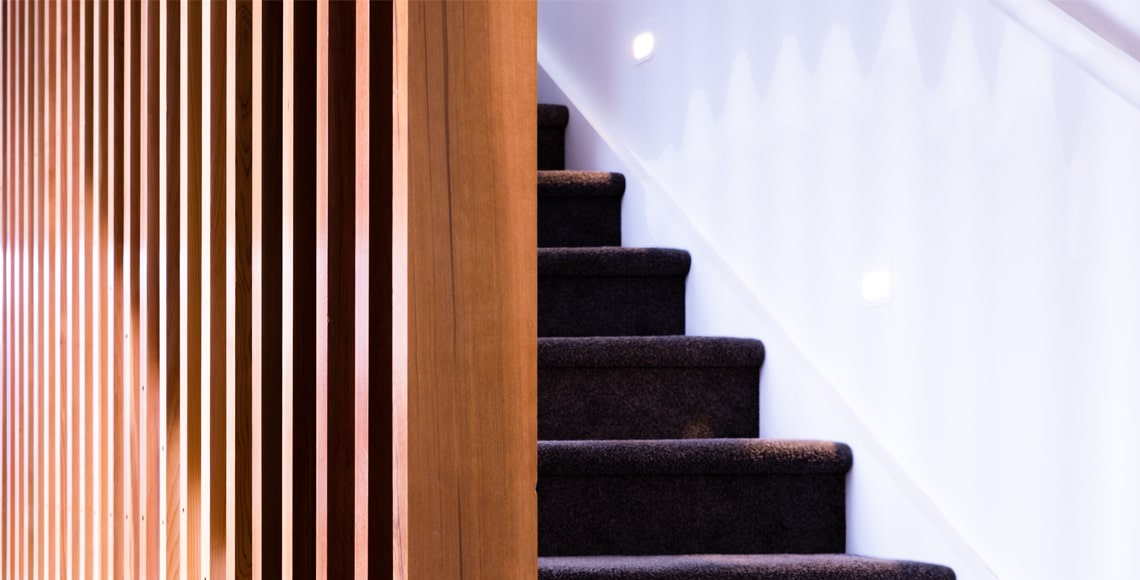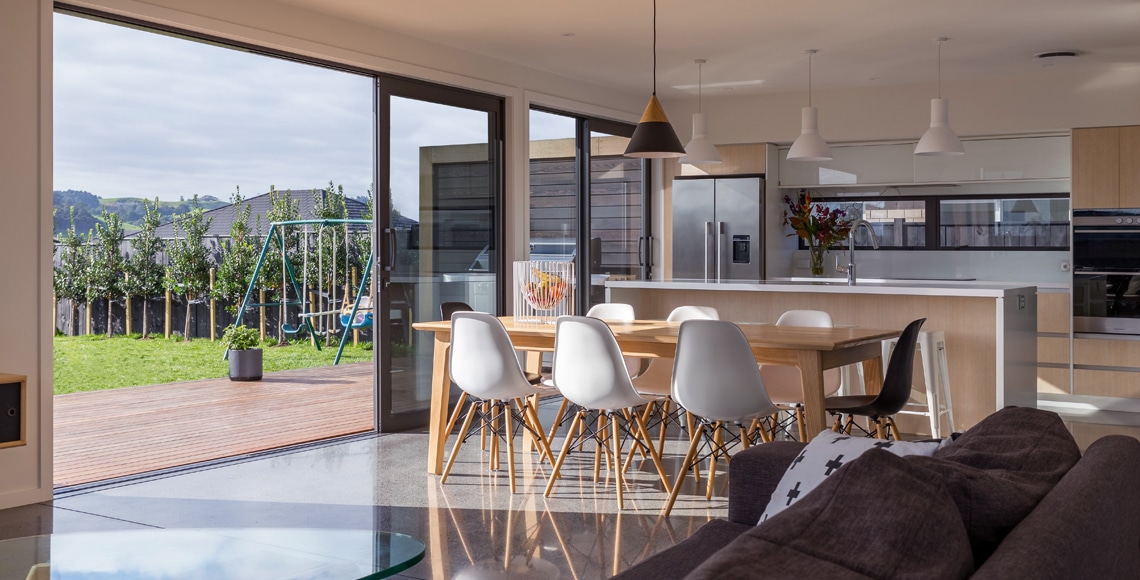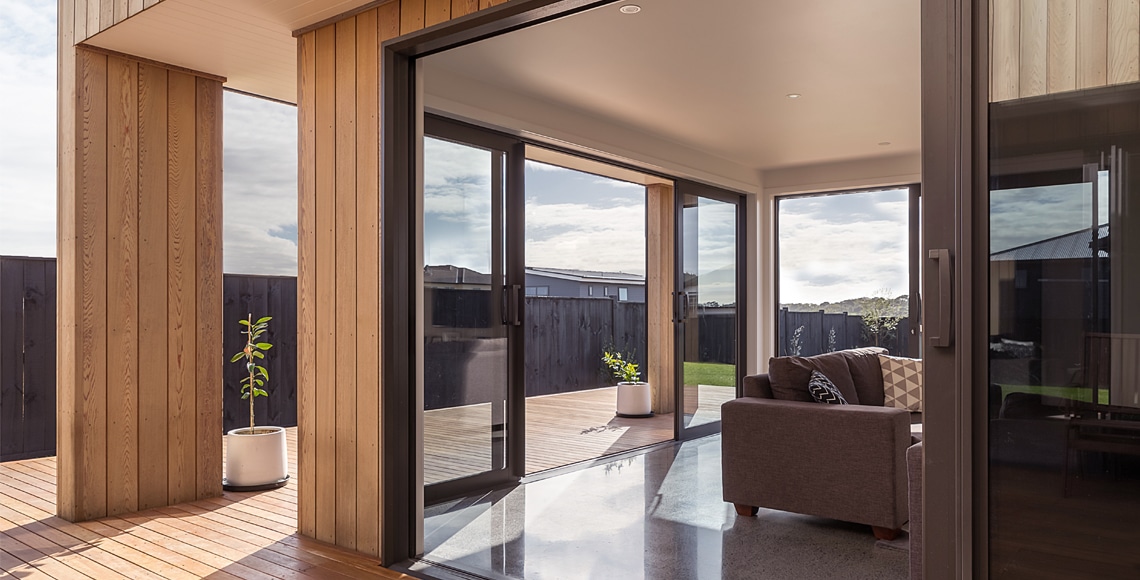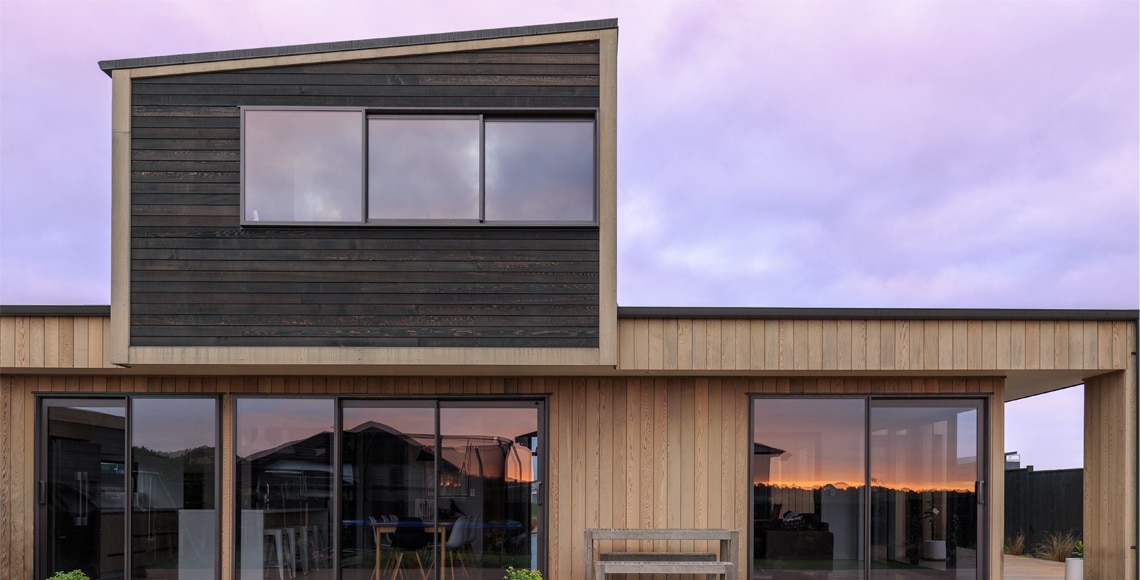 This new 250m2 family home needed flowing, open plan living spaces to suit a young family, with the flexibility to suit older children and teenagers in the future.
The resulting home is a two level dwelling with a focus on beautiful, functional spaces and a curated palette of natural cedar, polished concrete and neutral colours. Although it's a permanent home, the house has the feel of a coastal bach, with a relaxed, laid back vibe and blurred thresholds between indoor and outdoor.
A key requirement of the owners was that kids playing outside could be supervised from anywhere in the house. This has resulted in a main living pavilion, glazed on three sides and opening onto sweeping low decking, flowing onto the extensive lawn. A second living area (which the children's bedrooms open off) is situated in a separate wing, across a courtyard deck from the main pavilion.
The master suite, located upstairs, is a private oasis of calm, with a wide stacking window providing breezy ventilation and an outlook over the lawn. This project is testament that architecturally designed homes are achievable on a budget.
Let's talk about your next project