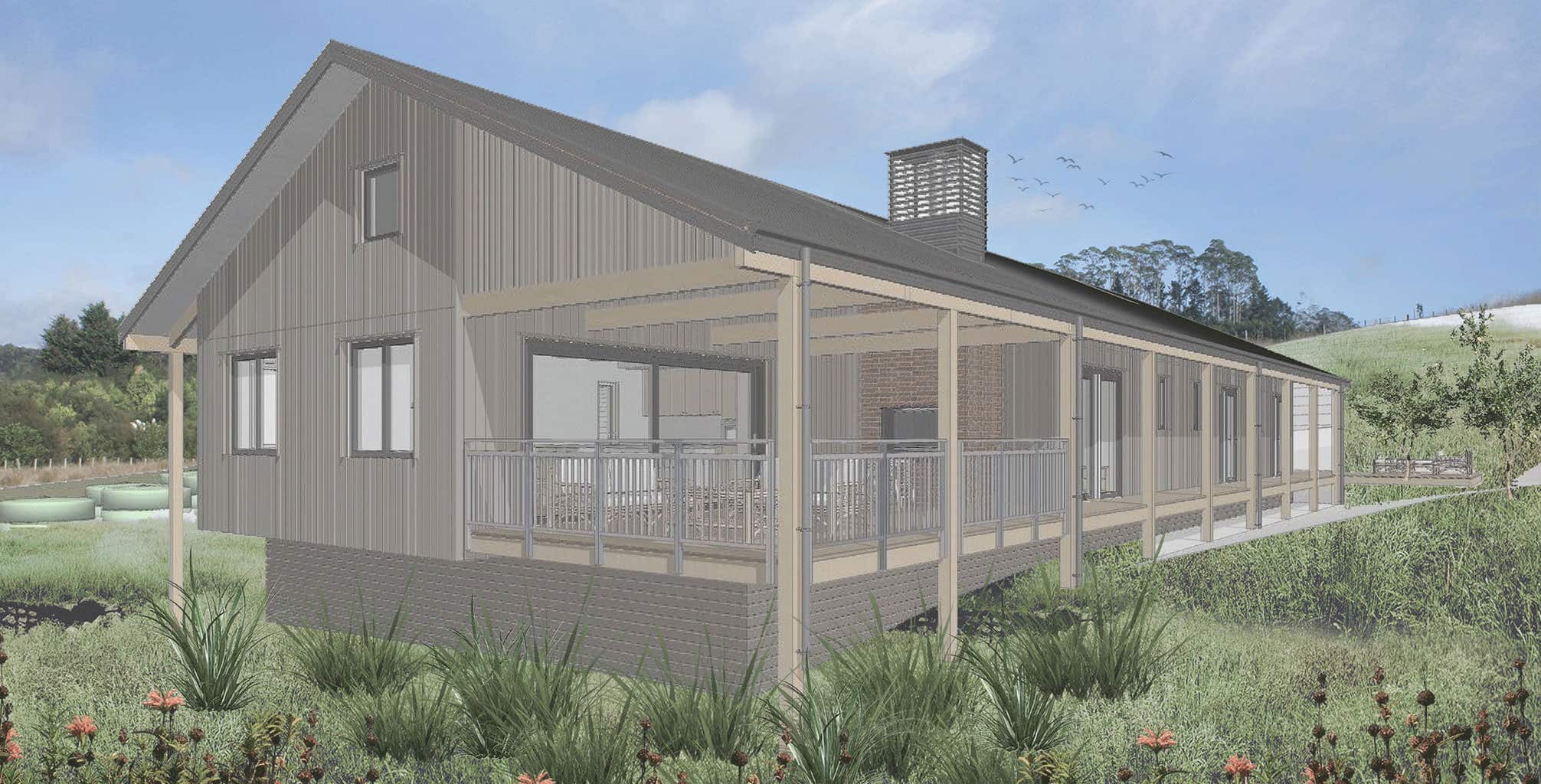 Creek View (targeting Passive House)
Creek Passive House settles into the centre of an open rural section outside Warkworth. It turns its back on the biting winds from the west, while opening up the living space and deck to the creek views to the east. An exterior fireplace adds comfort to the outdoor living space, while macrocarpa trusses traverse from the exterior overhang to the vaulted interior living space beside.
A comfortable palette of Windsor grey metal roofing, and vertical timber cladding which will slowly age, blend the building form into the rural setting, while the SIPs walls and roof from Formance, the triple glazed German joinery and the balanced mechanical ventilation system with heat recovery from Enveloped will provide a warm, dry, healthy and beautiful home for the clients to sit within, and enjoy the expansive views.
Let's talk about your next project